Another two weeks have come and gone, which means it's time for another Pet Simulator X update! On June 10, 2023, Pet Simulator X released "Part 1" of its Summer update, which saw the addition of a whopping 10 new standard pets, four new Huge pets, seven new eggs, and an entirely new world with three unique areas—Summer World. Continue reading below for a quick look at this new area, what it offers, and how to find it.
How to get to Summer World in Pet Simulator X
Like most limited-time event worlds, Summer World can be accessed via a portal in the Shop area of Spawn World. There are no level requirements to enter this world, and it's completely free, so step right up and let's hit the beach!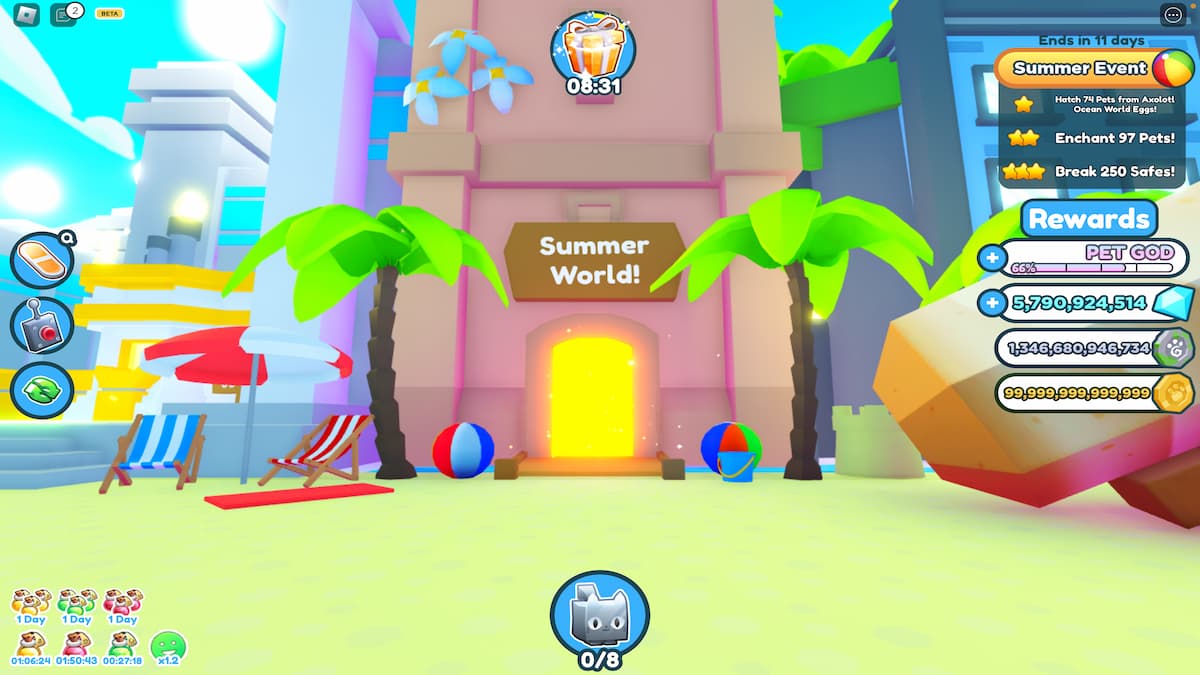 What does Summer World offer in Pet Simulator X?
At the time of this article's publication, Summer World features three brand new, limited-time-only eggs (Beach Egg, Floatie Egg, and Volcano Egg) and one giant chest.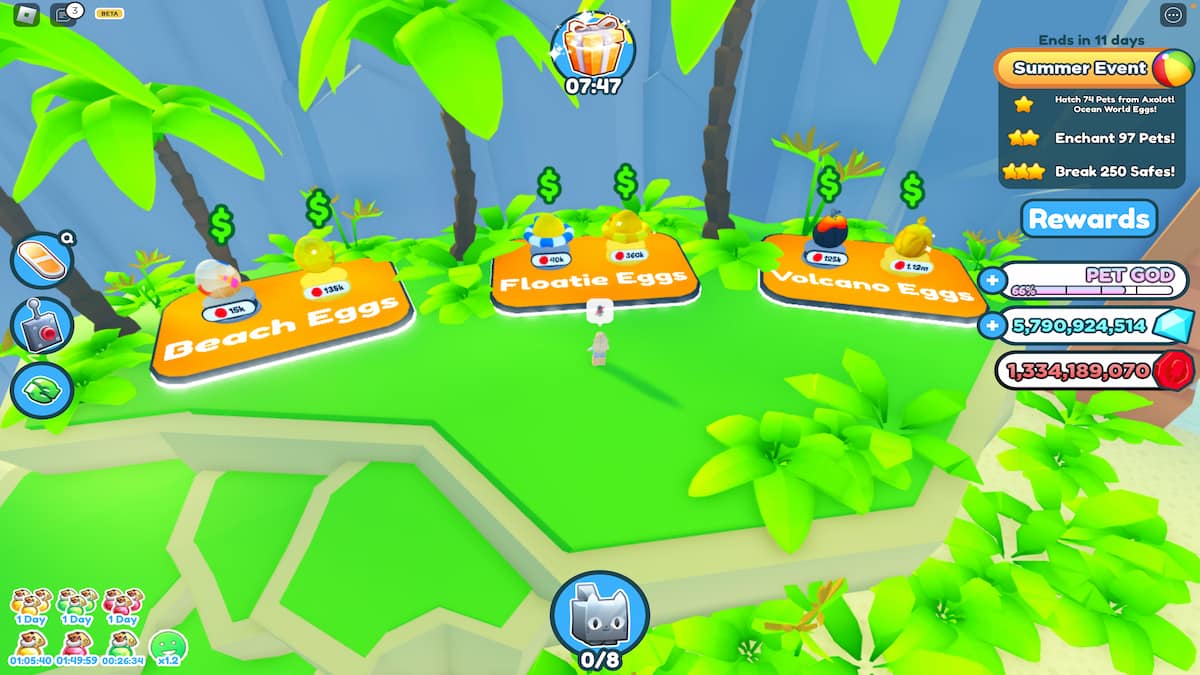 Related: How to use the Trading Terminal Machine in Pet Simulator X – Roblox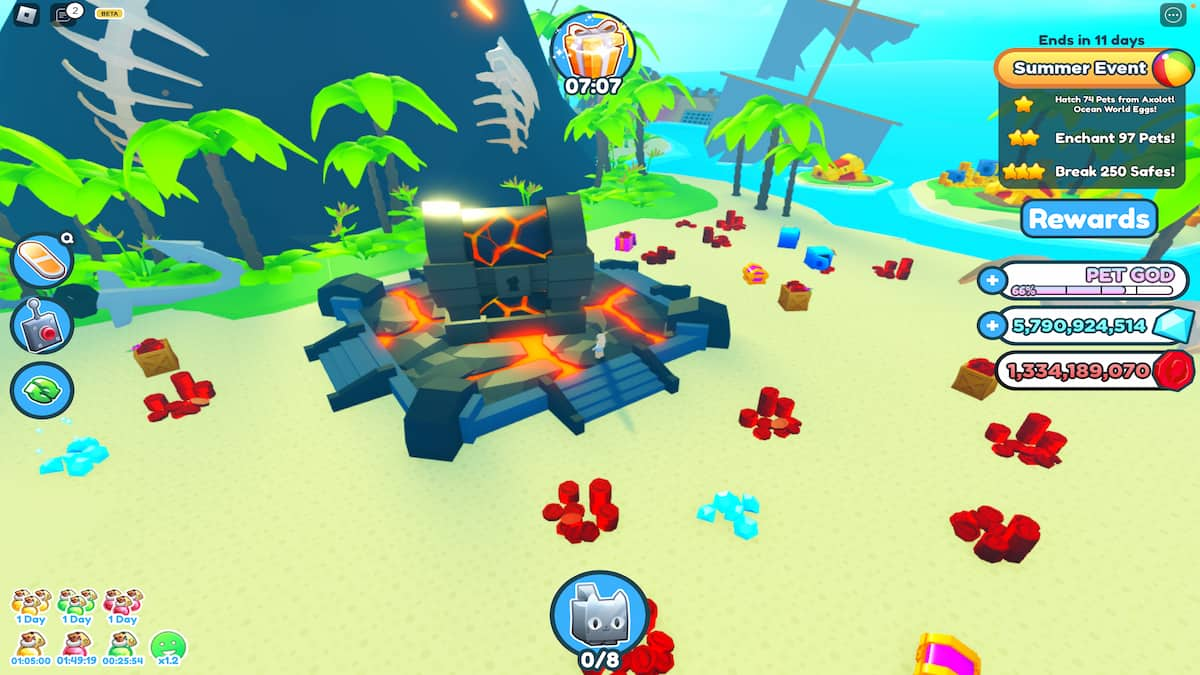 As the summer event continues over the next six weeks, six more eggs will be added, along with two new areas within Summer World. Part 2 of the summer event will release on June 24, 2023, and Part 3 will release on July 8, 2023.
What is the 2023 Summer Event in Pet Simulator X?
Pet Simulator X's 2023 summer event has added an entirely new quest system to the experience that's only available for a limited time. By completing quests, which vary from hatching eggs and enchanting pets, to destroying certain items and exploring specific areas, players unlock Stars, which are then used to unlock a variety of special rewards. Though a specific date is unconfirmed, my assumption is that this event will remain active until July 22, 2023.
How to earn Stars during Pet Simulator X's Summer 2023 event
Each time you complete a summer event quest, you'll earn a certain amount of Stars—one Star for easy quests, two Stars for medium quests, and three Stars for hard quests. Then, as you earn Stars, you can use them to unlock limited-time rewards, such as Popsicle Coins, boosts, and even eggs. The more quests you complete, the more Stars you'll earn, and the more Stars you earn, the faster you'll be able to unlock the various reward items.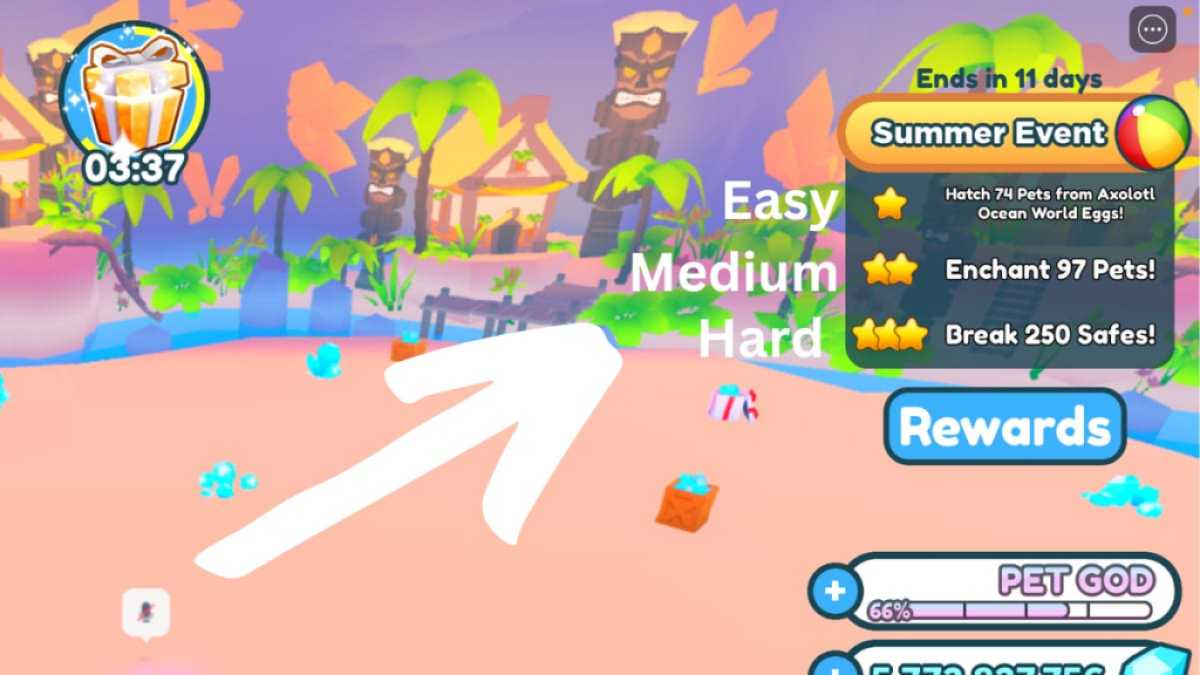 To keep track of how many reward tiers you have left to unlock, select the Rewards button that can be found under the Summer Event icon.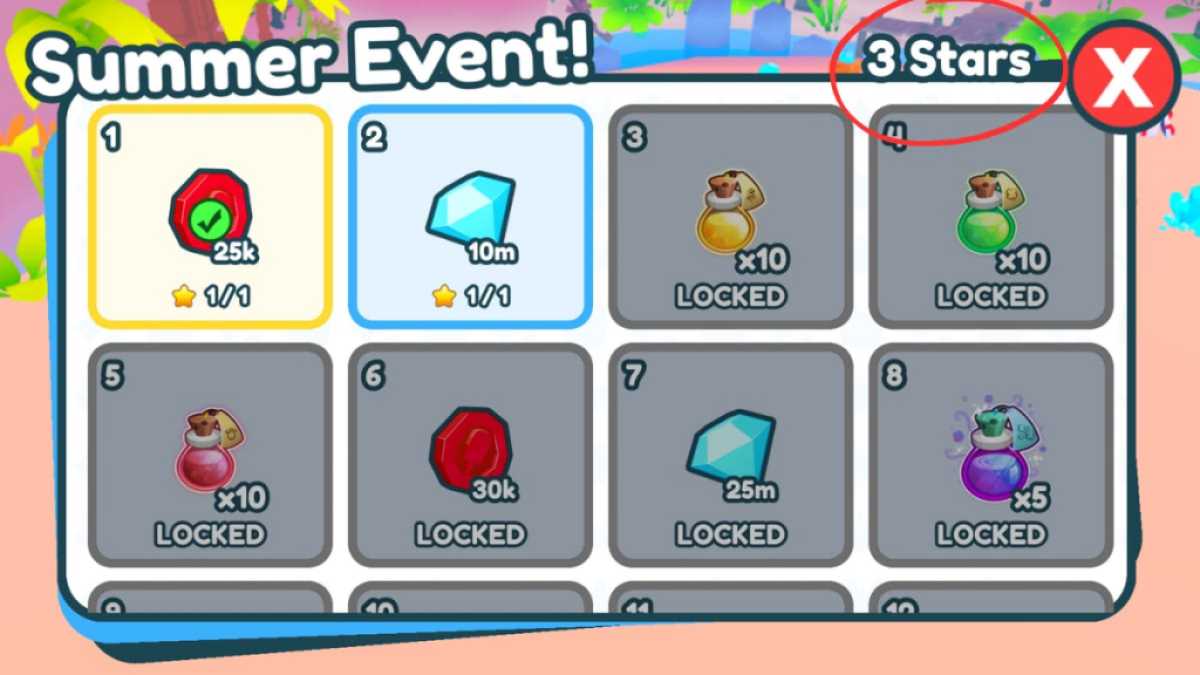 End
That's it for this quick guide on how to find Summer World and what it offers. If you're interested in exploring this world and obtaining any of the pets within it, be sure to do so sooner rather than later!
Looking for more Pet Simulator X content? Check out some of our other recent guides on How to join the BIG Games Pets group on Roblox – Mobile, PC, and Xbox Guide or How to get the Surfboard Hoverboard in Pet Simulator X – Roblox here on Pro Game Guides!