Brookehaven Adoption Center is located near the police station, not too far from the spawn point.
Related: How to get the Plane and Helicopter in Roblox Adopt Me
To find the building, you'll want to stay at the spawn once you load in and turn your camera until you see a few blue and red blocks in the distance just past the picnic tables and swing set.
After approaching the blocks you'll realize that it's a colorful slide and that you've made it to the front yard of the Daycare/Adoption Center! The front of the building is pictured below. If you still find yourself lost, look for the Police Station as it's the closest neighboring building to the Adoption Center and will help point you in the right direction!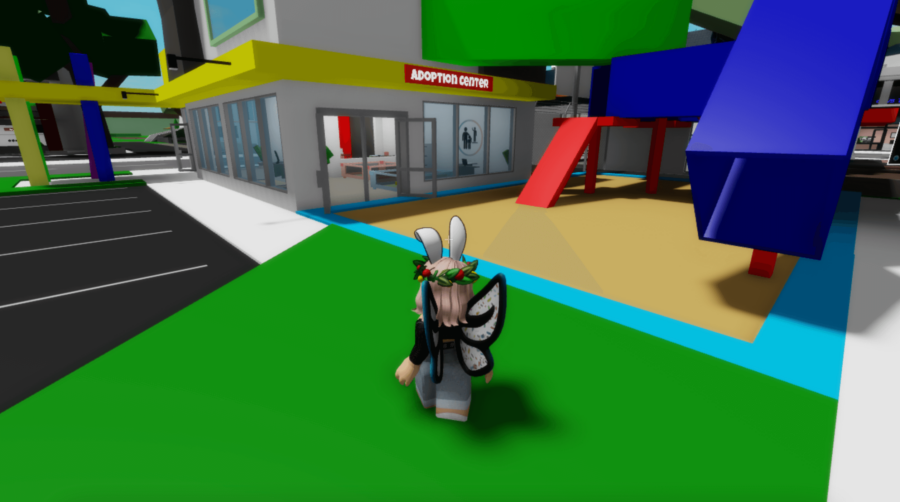 Upon entering the Adoption Center, you'll see a selectable icon of two stick figures holding hands. If you wish to work at the Adoption center, click on this icon pictured below, and you will start the job!
That's all there is to it! The Adoption Center is open and ready for however you and your friends want to play!
For more Brookehaven content, check back with the Roblox section of Pro Game Guides regularly!