Sea of Thieves has no shortage of ways for players to express themselves. One of the most prominent ways to do so is with a stunning and eye-catch ship bundle. Ship bundles encompass nearly every aspect of a ship. You can customize nearly every part of a ship from the paint job to the sail and the wheel to the figurehead.
But what makes a skin great? It largely comes down to personal preference, as no skin has any inherent advantages over another. For those wanting the flashiest and most detailed skins, odds are you'll be shelling out some real-world currency as many of the in-game skins simply don't compare. With that said, let's dive into our top three.
Related: Best Commendations in Sea of Thieves
Premier Sea of Thieves Ship Bundles
3. Ruby Splashtail Bundle
The Ruby Splashtail bundle encapsulates one of the best parts of any game: the fishing mini-game. Let other players and fish alike know where your priorities lay as you don this flamboyant decoration.
2. Lodestar Ship Bundle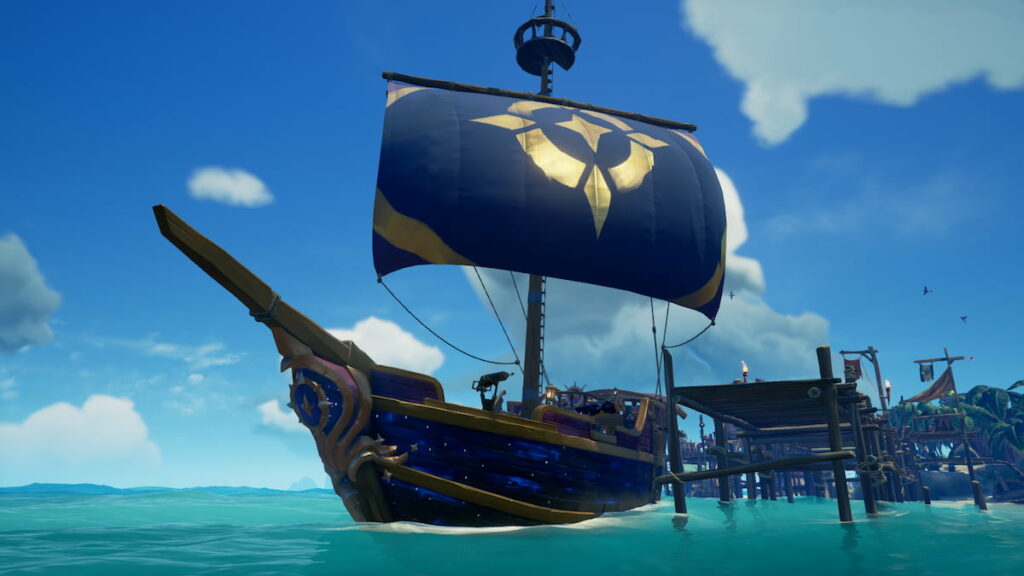 Since man first took to the sea, he has been reliant on the stars to guide the way. As such, it's quite fitting to honor those stars with a skin that makes the ship mirror the heavens above.
1. Frozen Horizon Bundle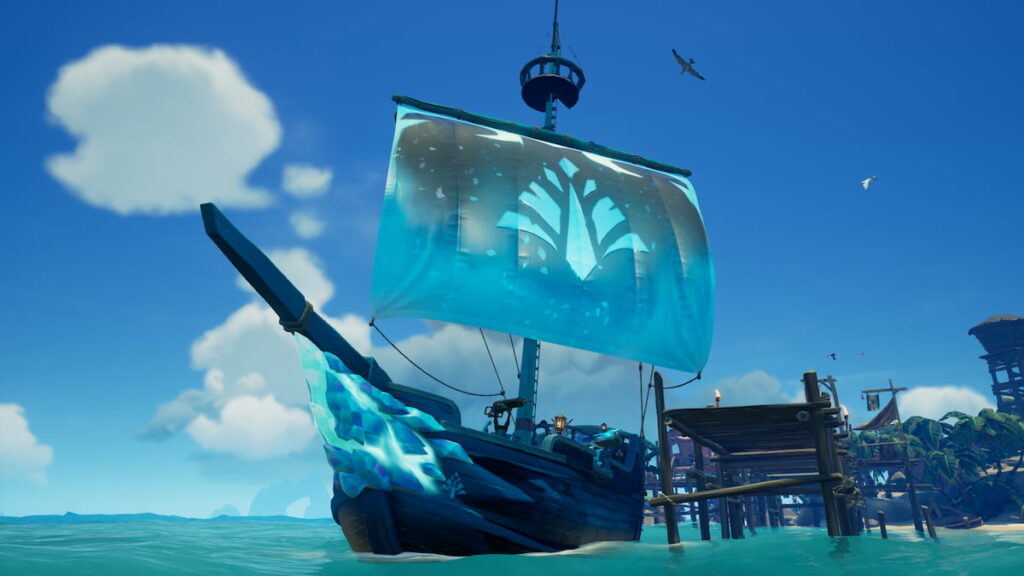 Though the Sea of Thieves is situated in a warmer climate, and we'll likely never see frozen waters and icebergs doesn't mean one can't bring the spirit of the arctic with them.
For more Sea of Thieves goodies, check out Sea of Thieves – Legend of the Veil Guide on Pro Game Guides.