Every so often, Sea of Thieves seems to just not work. Every time you connect, no matter what, you simply can't get on a server. Even rarer still (but more frustrating), you'll get kicked from a server when you have plenty of loot in tow. Usually, you'll be able to reconnect quickly. But what if you can't?
Are the Sea of Thieves Servers Down?
There are many websites to choose from when trying to check the server statuses of your favorite games. Sea of Thieves is a very popular game, so Rare Games (the developer) wants to make sure the players know if something is wrong. The options below explain how to check on their website or (in the absolute worst-case scenario) another one.
Option One: The Rare Games Website
Rare is the development company for Sea of Thieves, and they generally have the most recent status for all servers on Sea of Thieves. This is the most up-to-date option to check the server status of Sea of Thieves since they have the information as it appears.
To check the status on their website, you can follow this link: Sea of Thieves Status Page.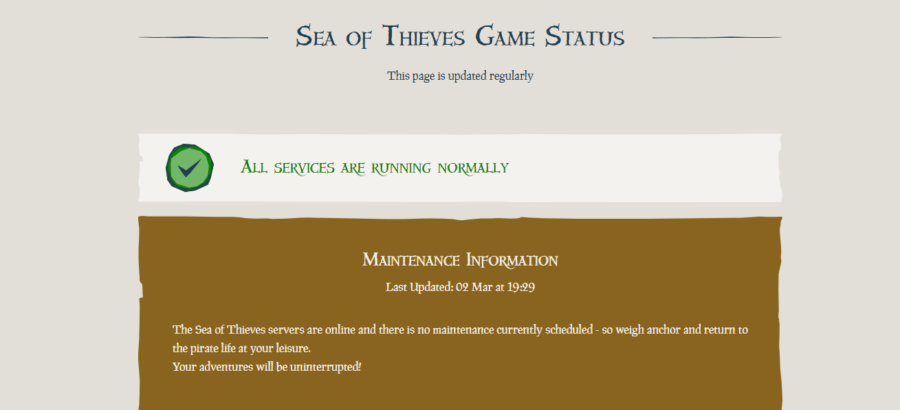 Once you're there, you'll see the status of the servers, front and center, on the page. The image above shows you the most likely scenarios when you visit the page. It will generally state that the servers are down immediately or shortly after they notice a problem. This should be the first page you visit if things have gone awry.
Maintenance
Another advantage that this page has when checking the server status is that further down the page, you will see if there is any downtime planned for maintenance. This will often give you ample warning, so you know when you need to turn in your pirate booty.
Related: Are the Smite Servers Down? Here's How to Check - Pro Game Guides
Option Two: Downdetector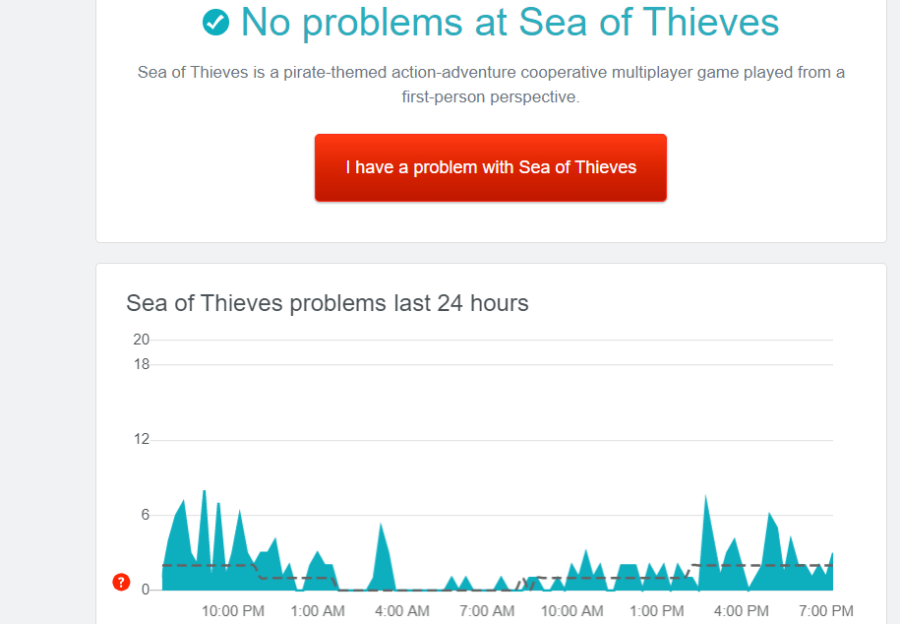 Downdetector has one advantage over the Rare Games website: It provides accurate server status for many different games, instead of just the games made by Rare. If you play a variety of games, this is an excellent website to determine server status and recent reported issues and downtime. You can use the Downdetector website to check the Sea of Thieves servers with this link: Downdetector Sea of Thieves Server Status.
If you have other favorites pages to check server information, feel free to mention them in the comments below!