Sea of Thieves features a vast ocean full of mystery, wonder, and treasure to discover and plunder. It constantly receives new updates which add various content to the game, including red tornadoes that appear periodically. This may leave you wondering what the red tornadoes mean in Sea of Thieves.
What do the red tornadoes mean in Sea of Thieves?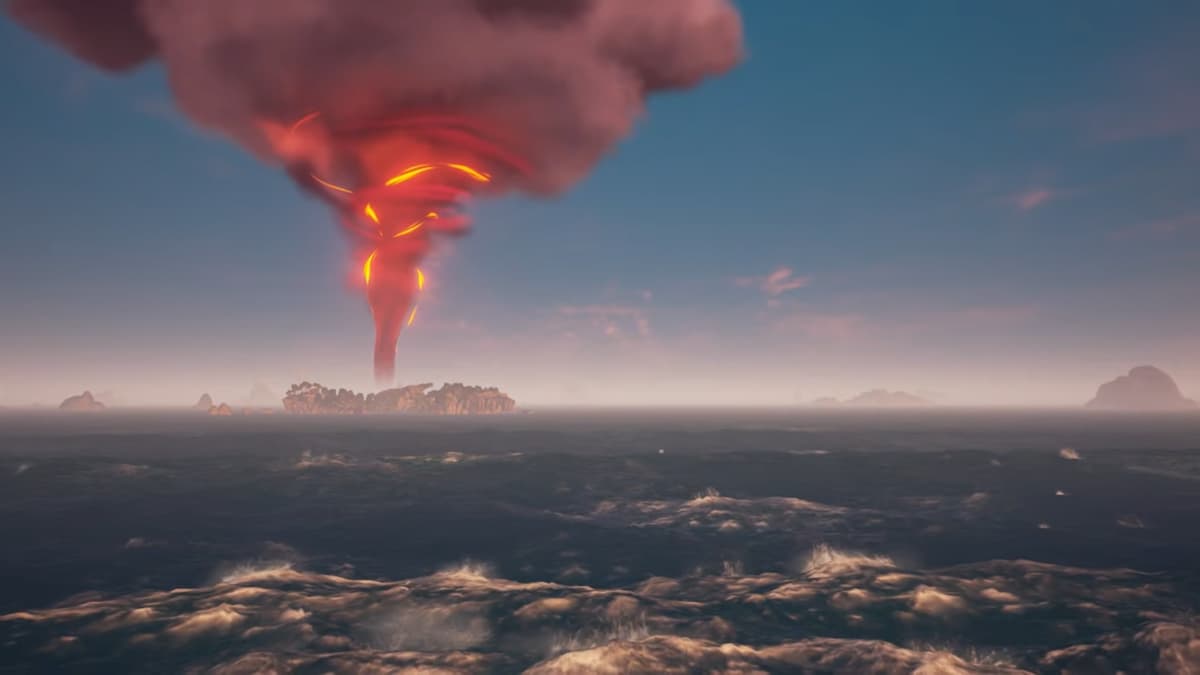 The red tornadoes in Sea of Thieves are a world event known as Ashen Winds. These will appear over islands and play ominous music once you get close enough. On the island, you will find various Ashen Skeletons performing a ritual. When you get near, the ritual will summon an Ashen Lord, a powerful follower of Captain Flameheart.
How to complete Ashen Winds Events in Sea of Thieves
To complete the Ashen Winds world event, you must defeat the summoned Ashen Lord. This is a challenging task, and we recommend tackling it with a crew. The Ashen Lord has three phases, signaled by its kneeling down. These occur when the Ashen Lord is below 75 and 50 percent health.
As the fight progresses, the Ashen Lord becomes more aggressive and dangerous. The most dangerous attack is in the final phase when the Ashen Lord can essentially summon an erupting volcano. Gather your crew and play smart when fighting this boss to complete the Ashen Winds event.
For more information on Sea of Thieves, check out Can you play Sea of Thieves offline? and Where to find Generous Gifts in Sea of Thieves on Pro Game Guides.