Between your cases in Sherlock Holmes Chapter One, you will find dozens of delightful side-cases to keep you sharp and help you earn a couple of bucks on the side, too. To find the For The Birds side-case, you'll have to travel to the Silver Mines Monument in Northwest Miner's End.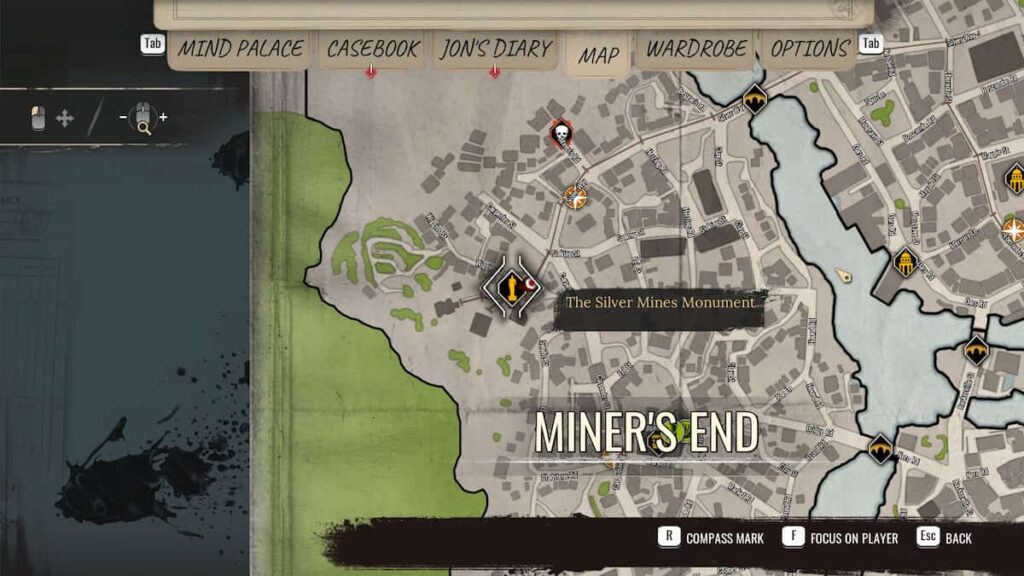 When you arrive at the mines, you're looking for a fenced-off golden birdcage. Pin The Silver Mines Monument and examine and investigate it to determine that a silver canary was used to sit there as a memorial. After you've fully examined it, Sherlock will suggest that you ask someone in the area about it.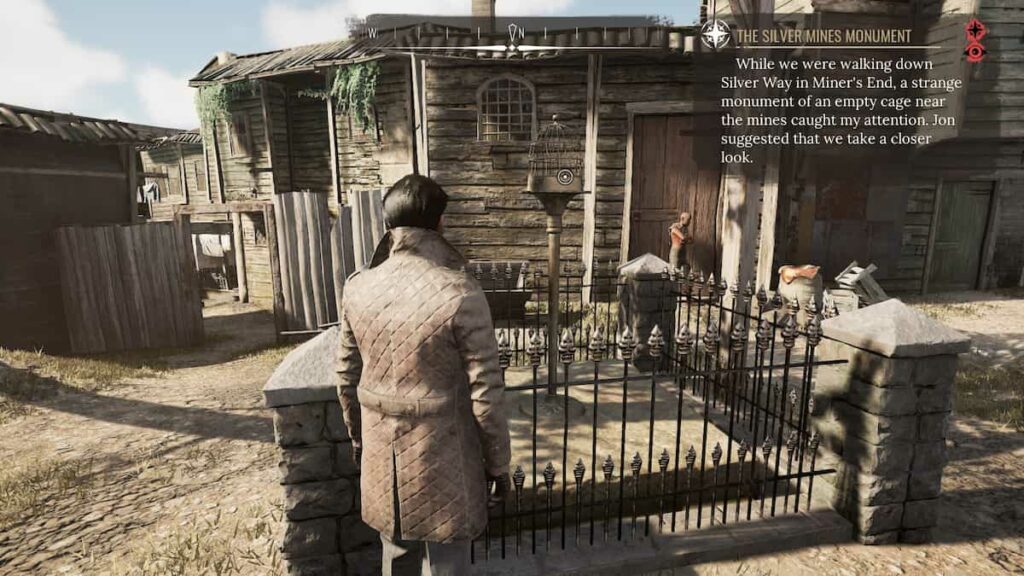 Whichever wardrobe option you are currently wearing, enter Concentration Mode and look at the people in the area—find someone that reads friendly or affable toward you. Speak to them with the Silver Mines Monument clue still pinned.
Related: How to solve the Pillar of Knives Case in Sherlock Holmes Chapter One
They will now point you to the Flowers of Good shelter near the intersection of Eel St and Lestrade Rd, north of the Miner's Market in Miner's End.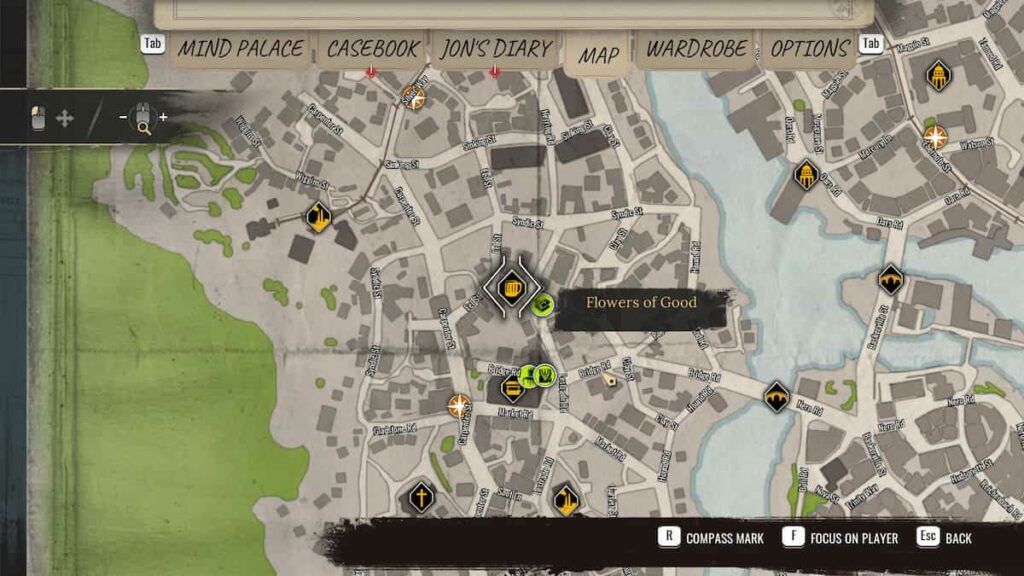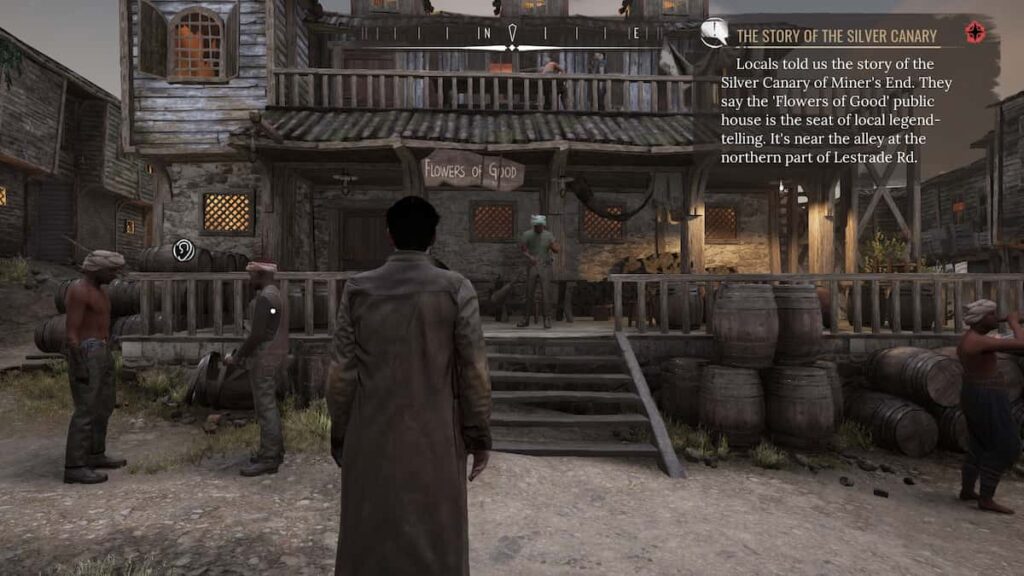 Once you've found the spot, you'll notice two men standing outside that you can eavesdrop on. Interact with the ear icon and choose to keep the following phrases:
Stole the canary.
Thrown into the sea.
Lost his family.
Poverty in Miner's End.
After you've successfully completed the eavesdrop, Sherlock will automatically put everything together and this case will be completed.
For more guides and secrets for Sherlock Holmes Chapter One, check out All cases in Sherlock Holmes Chapter One and stay tuned for continued coverage on all of your favorite games!