The Shin Megami Tensei franchise is a mainstay in JRPGs, and for good reason. The series melds addictive turn-based combat, customizable parties with over 200 unique demons to acquire and upgrade, and a philosophical tale about the end of the world sure to leave players pondering the position of the angels and demons.
With over four years since Shin Megami Tensei V's announcement, fans will be thrilled to know the long wait was worth it, as Atlus has outdone themselves in nearly every area in which the franchise excels. SMT V is a game that knows what longtime fans of the series want: a darker tale with more arduous RPG combat, strong world-building, and characters that will impact its players.
Angels vs. Demons
Shin Megami Tensei V places players in the shoes of a Nahobino, a god revered by both angels and demons. As an outsider in the battle between these two opposing forces in SMT V's story, players have a unique viewpoint thematically. Neither side of the angels and demons' conflict is entirely in the right, as both sides commit atrocities against their enemies in the name of victory. How far will you go to do what you believe is right? When do the ends stop justifying the means?
Some angels send the Nahobino to dispose of defenseless demons without the will to fight, and some demons lie to convince players to kill angels in their stead. Even the side missions are adept at showcasing the faults of both sides of this struggle, and players can see the ominous tale from the eyes of one just as new to the war. Keep in mind, however, that taking sides in this conflict comes with consequences. It's up to the player to decide what to fight for.
Related: How many Demons are there in Shin Megami Tensei V? – Full Demon List
Intense Turned-Based Combat
Shin Megami Tensei uses a turn-based battle system in which the Nahobino can have up to three allies. In combat, players strike the enemy's elemental weaknesses with various customizable party members and abilities to deal extra damage and gain additional turns in combat. Performing in combat charges the Special Attack gauge, known as Magatsuhi, and players can perform some powerful attacks to overwhelm opponents once this bar is full. Enemies also have a Magatsuhi gauge and can implement special attacks and strike at weaknesses, leading to many tense battles throughout the campaign.
Shin Megami Tensei V doesn't hold players' hands or guide them through the intricacies of combat far past the initial tutorial. It takes less than an hour for players to find their first combat encounter, and soon they'll face foes that take in-depth strategy to overcome. Discovering how to best the enemies overcome challenges is all up to players, which requires a fair bit of patience.
Take Your Heart... and Your Grit
Those expecting an experience like Persona 5 should look elsewhere. SMT V is an entirely different franchise. Allies in battle are wholly comprised of demons that players recruit via conversations and fusion in the World of Shadows, which means players will consistently need to add enemies to their ranks to stand against foes. Pair this with brutal combat encounters where a single mistake can lead to defeat in even overworld encounters, and it's a game that takes some adjustment.

Those anticipating something akin to Atlus' Persona titles will have a tough time accepting SMT V for what it is: a challenging RPG with a more grounded approach to storytelling. There is no one "right" answer to the conflict in SMT V—as with any war, the motivations of the angels and demons are complex, and each side has a valid perspective.
Another massive difference between Shin Megami Tensei V and its spinoff series is the approach to storytelling. Shin Megami Tensei focuses more on the world and overarching themes. The focus here is the state of the world now vs. its previous state. What caused the current war, what solutions can players implement, and what will be the repercussions? The cast of SMT V is sensational here, and there are some standout characters, like Amanozako, a demon the Nahobino meets early on.
While SMT V is a fantastic package, it has a few flaws. While the game looks stunning on the Switch, it is incredibly trying on the system run and can cause the console to overheat. The weaker hardware also shows in gameplay, too, as it just isn't enough to make some of the game's open areas shine as the character models do.
The most noticeable negative the game offers is the slow start. SMT V's first five hours are far weaker than the rest of the game in all aspects. If players can push past this hurdle, the game will hook them.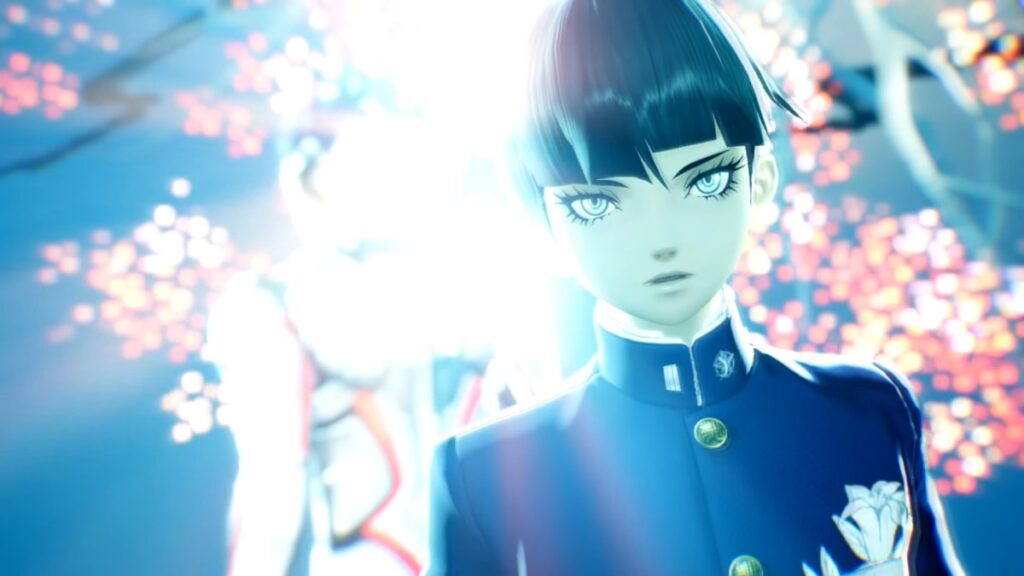 | Pros | Cons |
| --- | --- |
| Sensational turn-based combat | The game gives little direction on mechanics |
| Graphically stunning for Switch hardware | Open areas are often drab |
| An enticing, thought-provoking story | SMT V is very taxing on the Switch |
| Tough but manageable bosses | Slow first five hours |
| Near endless party customization | |
| Beautiful presentation | |
| Fantastic character animations | |
| Well-crafted dungeons | |
| Excellent world-building and characters | |
Verdict
Fans of the Shin Megami Tensei series are sure to find plenty to love in this faithful sequel and the strongest entry in the franchise yet, but keep in mind this title isn't for the faint of heart. It'll be challenging, even frustrating at times, but those willing to push through that challenge are in for a phenomenal story and an unforgettable journey. It's not a game for everyone, not even all JRPG fans. Still, this niche series has remained a titan for decades thanks to its dedication to brutal battles, intelligent storytelling, and a robust turn-based combat system. Shin Megami Tensei V is the series at its best, and those who persevere are sure to love this title.
Score: 9/10