There are a lot of ways to measure success in The Sims 4. Milestones are a way to do that for babies in the Growing Together Expansion. These Milestones give a way to track your infant's progress as your Sims bond with them.
What do Infant Milestones do in The Sims 4?
Infant Milestones in The Sims 4 Growing Together are a way to mark your baby's achievements as they age and grow. They don't really do much, but you can think of them like collectible badges. The ultimate goal would be to raise a Sim who reaches all of these milestones before they reach the toddler stage.
All Infant Milestones - Sims 4 Growing Together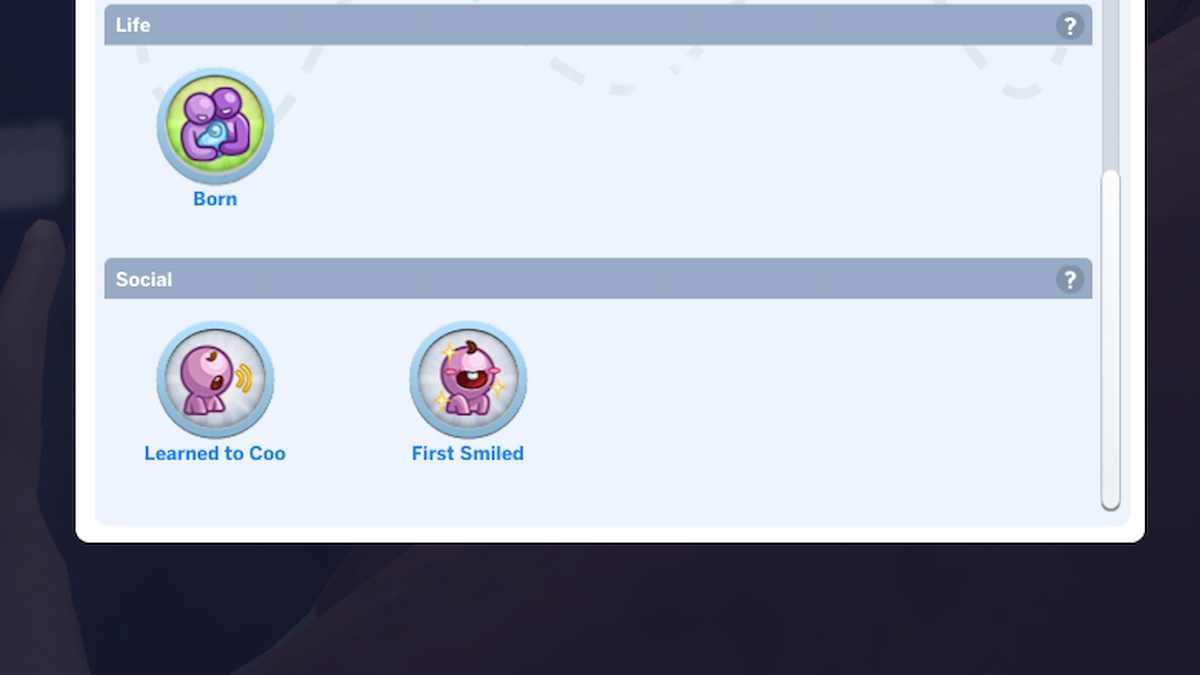 Fine Motor

Learned to Clap
Learned to Grab
Learned Pincher Grasp
Learned to Reach
Learned to Wave
Put Toe in Mouth

Firsts

First Baby Food
First Bath
First Bubble Bath
First Diaper Blowout
First Finger Food
Peed on Caregiver
Slept through the Night

Gross Motor

Learned to Crawl
Learned to Creep
Learned to Dance
Learned to Sit Up
Rolled over to Back
Rolled over to Tummy
Lifted Head
Pulled to Stand

Life
Social

Learned to Babble
Learned to Blow a Kiss
Learned to Coo
Learned to Laugh
Learned to Peek-a-Boo
First Smiled
Want to read more about The Sims 4 Growing Together? If so, check out All Sims 4 Family Dynamics, explained on Pro Game Guides.