The Sims 4: Cottage Living DLC adds a whole new world to The Sims, with a new neighborhood called Henford-on-Bagley, new animals to raise, and new activities aimed at living off the land like a rural cottage village. The Sims 4: Cottage Living also adds new traits for Sims with some unique benefits and setbacks.
New Traits
Lactose Intolerant
The Lactose Intolerant trait is a new trait that affects Sims based on what they eat. Sims who are lactose intolerant will have unique interactions with foods that contain dairy. Foods that have lactose will not be labeled, but all foods that are lactose-free will be labeled as so. Lactose intolerant Sims have a unique interaction with foods containing lactose called "Wonder if Worth it." Selecting this option will give players a notification giving them a choice to say yes or no.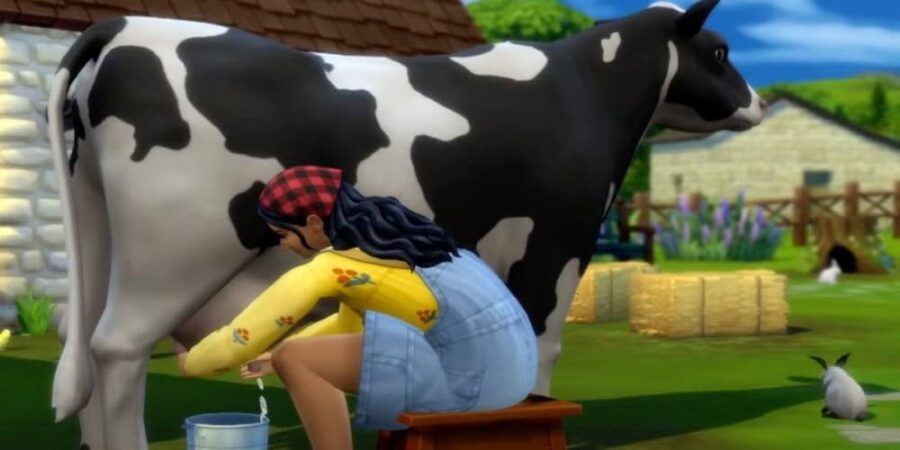 If players eat the meal, they will receive a +2 Happy moodlet for "Dairy Happiness", but after the meal, the effects of being lactose intolerant take hold. After eating, the Sim will receive a +2 Uncomfortable moodlet for three hours. During these three hours, the affected Sim will lose about half of their bladder needs and will fart throughout the time. If Sims are able to stay away from dairy for a while, they will receive a positive moodlet.
Related: How to Rotate Furniture in Sims 4
Animal Enthusiast
The Sims 4: Cottage Living adds new animals including llamas, chickens, cows, wild birds, foxes, and rabbits. Animal Enthusiasts have an easier time getting to know animals and have unique interactions with many of them. Animal Enthusiasts can "Pet Animal Enthusatially", "Show Dance Moves", "Smother with Love", and practice the violin or guitar with them.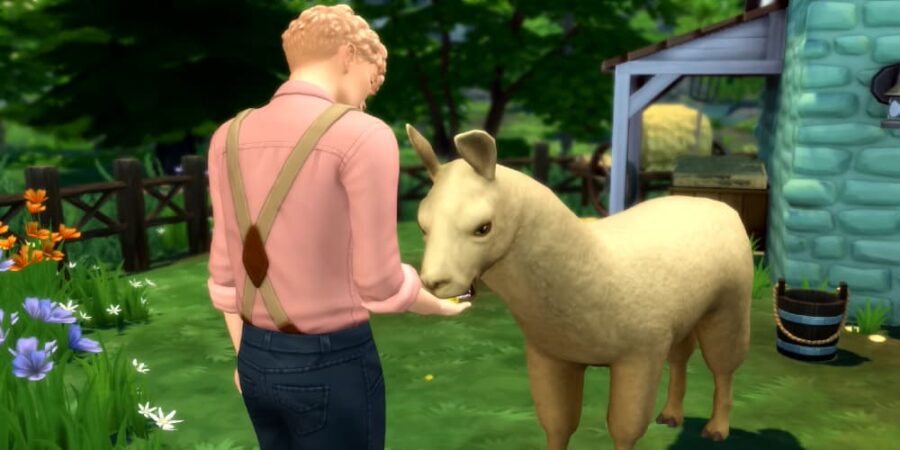 Animal Enthusiasts receive positive moodlets for being around animals and interacting with them, and will receive slightly negative moodlets if away from animals for a long time. Animal Enthusiasts should probably surround themselves with all sorts of animals and shower them in enthusiastic love.
Nature Conversationalist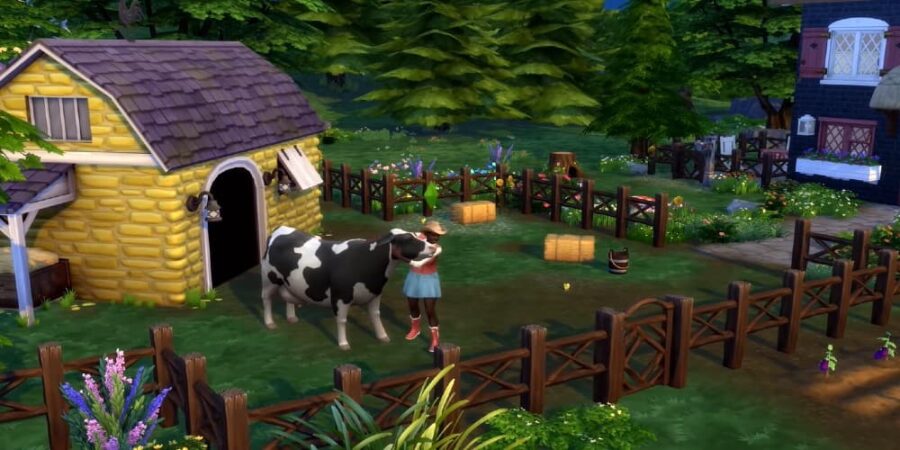 This is a reward trait that needs to be unlocked by completing the Country Caretaker Aspiration. After completing level four of the Aspiration, the Sim will be granted the Nature Conversationalist trait. Nature Conversationalists enjoy longer lives for their animals, have unique plant interactions, and more effective harvest yields. Nature Conersationalists also receive free food delivery, which was added with the free update. Also, if living in Henford-on-Bagley, will get a discount on bills.
For more Sims 4 guides, check out Where to find the Creature Keeper in The Sims 4 Cottage Living on Pro Game Guides.