Photograph in The Sims 4 is engaging and can be a lot of fun, but it can certainly feel bare-bones. Mods for taking photos and camera improvements will be sure to boost your experience. Check out our top picks below.
Best Mod for Photo Quality
For The Sims 4 player who is a more professional photography aficionado, the Don't Lose Focus Mod made by Ravasheen is the best option. This mod highly gives you cameras and tripods that increase the quality of every photo your Sim snaps. This is especially useful if you have any plans to later use the photos your Sim takes on social media or anywhere outside of The Sims 4. You only need the base game for this mod, but you get some added functionality perks if you also have the Moschino Stuff Pack.
Best Mod for Photography Aspiration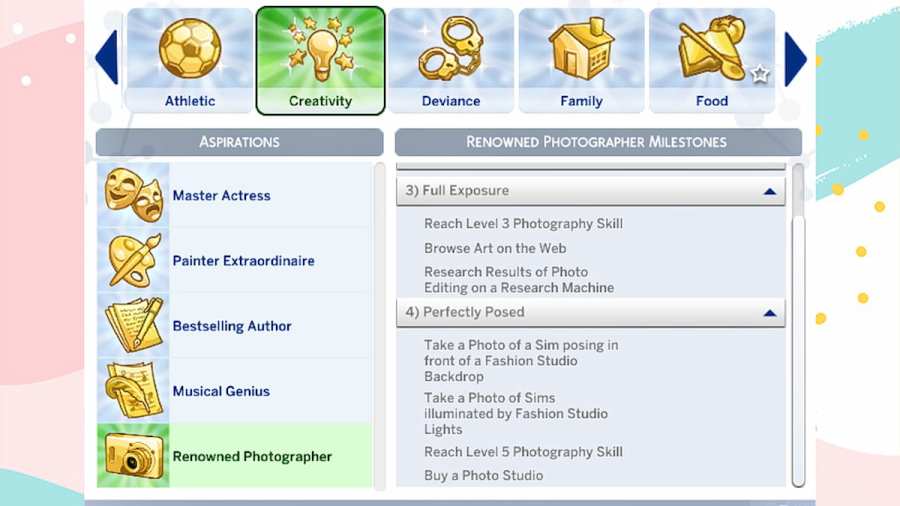 Playing with photography in The Sims 4 can be tons of fun, but sometimes it feels like there isn't enough structure or direction. The Renowned Photographer Aspiration Mod gives players tasks and goals to reach for within the field of photography. Do things like increase your photography skill, research editing, and purchase a studio. The mod only requires the base game of The Sims 4, so no extras are needed.
Related: Best Sims 4 Mods in 2022
Best Mod for Photo Taking Accessories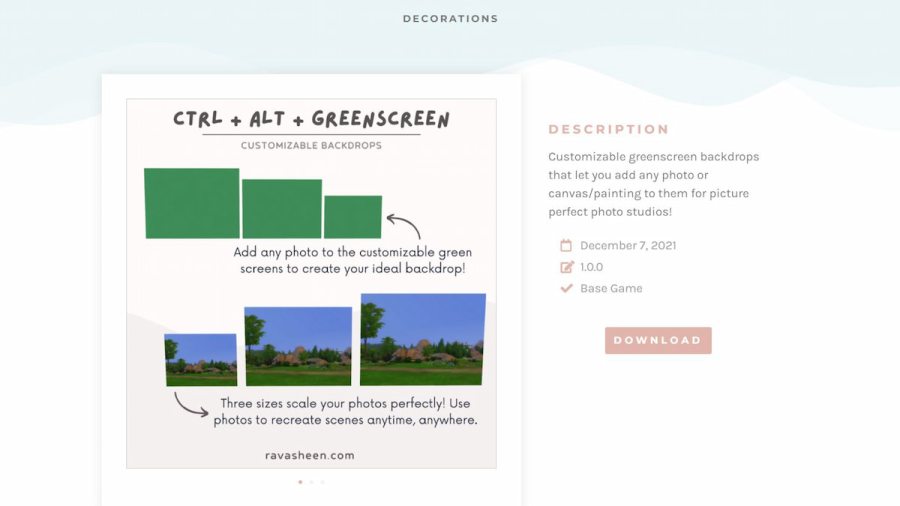 There are many accessories for photography that come with the Moschino Stuff Pack, but this department is seriously lacking in the base game. Even the Moschino pack doesn't have a fully customizable green screen like the Ctrl + Alt + Greenscreen Mod by Ravasheen does. Pick a size, insert a photo, and snap your Sim standing in front of your dream backdrop.
Best Social Photography Mod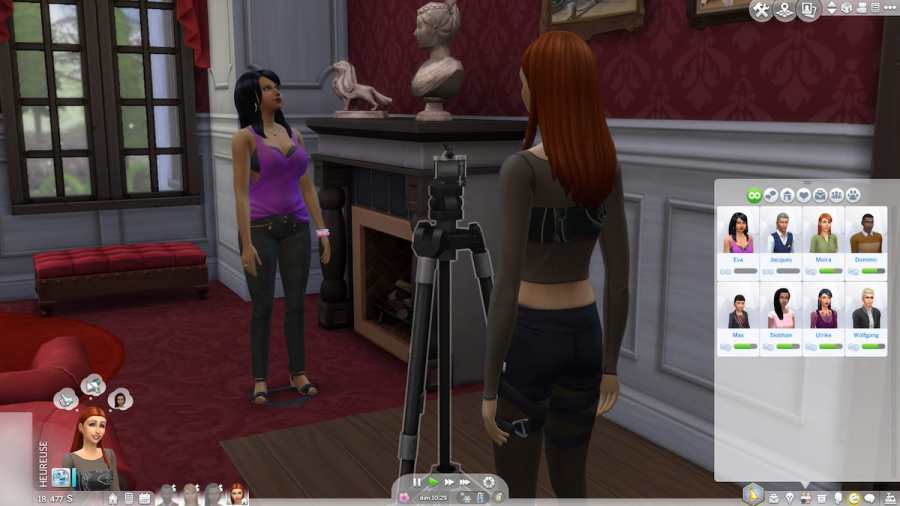 When you're trying to be a general photographer in The Sims 4, you're going to have a lot of clients with whom you don't have a deep relationship. That's why it is so frustrating that the game will increase your relationship with anyone you photograph. The No Relationship Gain When Taking a Photo of Someone Mod helps fix this, which is essential to the immersion of being like a real-life photographer. The mod only requires the base game, so no other mods or packs are necessary.
Want to read more about mods in The Sims 4? If so, check out 5 Best Sims 4 aspiration mods in 2022 on Pro Game Guides.