Fans of lilsimsie have come to familiarize themselves with her famous Starter Save File, a beginner setup that many believe is superior to the base files provided by EA. This file comes with residential and commercial lots that will complement your Sims 4 experience. She even includes families to play with, all updated every so often to keep everything stable and current. The latest save file is Version 10.0 (updated all the way to Eco Lifestyle).
How to Download lilsimsie's Starter Save File
To download lilsimsie's latest save file, it is required to own all of the packs. If you do not, you can scroll back to earlier versions of the file (same instructions) or find lilsimsie (same username) on The Sims 4 Gallery to download individual lots or families. Read below to see how to download.
Step One: Navigate to Tumblr
To find lilsimsie's latest save, go to her Tumblr to find the newest post titled, "SIMSIE SAVE VERSION 10 DOWNLOAD (Eco Lifestyle)." From there, you will find a download link in the post. Here is the download link (warning: download will start upon clicking). Wait to use the download link until you have made a backup folder.
Note: Be sure to download the most recent version of lilsimsie's save file.
Step Two: Make a Backup Folder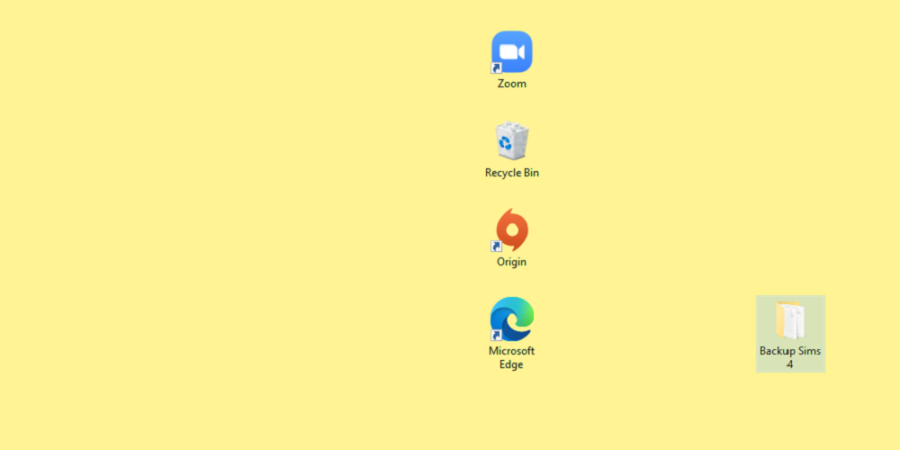 Making a backup folder of your existing Sims 4 save file will ensure that if something were to go wrong, you do not lose all of your game files. To do this, go to your documents on your PC. Find the folder titled Electronic Arts and the folder within that one titled The Sims 4, with the final folder titled Saves. Right-click on the sims folder and select Copy. You will then right-click again and paste the folder on your desktop, renaming it something such as "Backup Sims 4 Folder."
Step Three:
Download, Unzip, & Place the File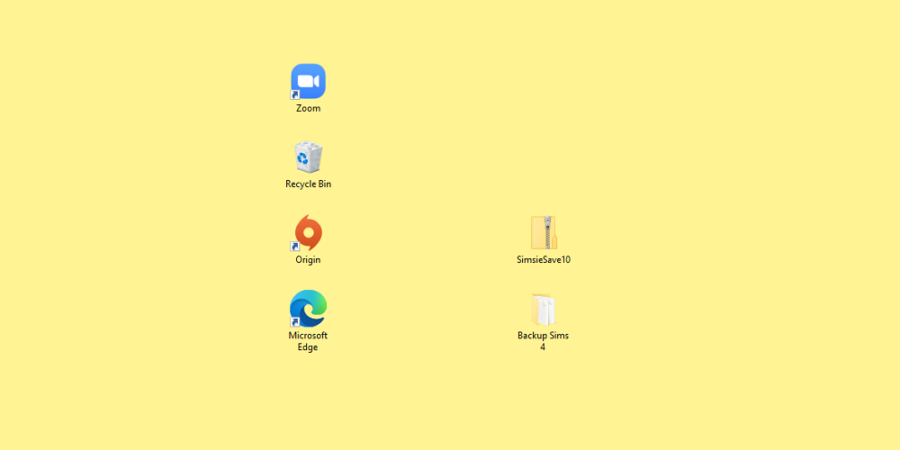 Return to the download link from before. Begin downloading the file. Once this is done, unzip the file and place it in the Saves folder.
Related: How to do Homework in The Sims 4
Step Four: Check Your Slot Number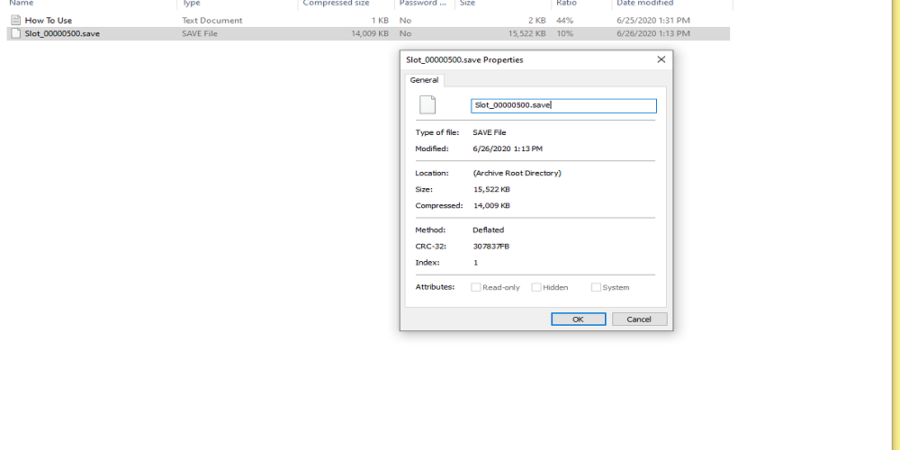 While moving the new save file to your Saves folder, check the slot number (will be titled "Slot_xxxxxxxx.save). If you have a conflicting pre-existing slot number (for example, both lilsimsie's and your latest slot are "_00000500"), then change lilsimsie's number to the next available ("00000600"). To do this, right-click and select Properties and then rename the file.
Step Five: Enter the Save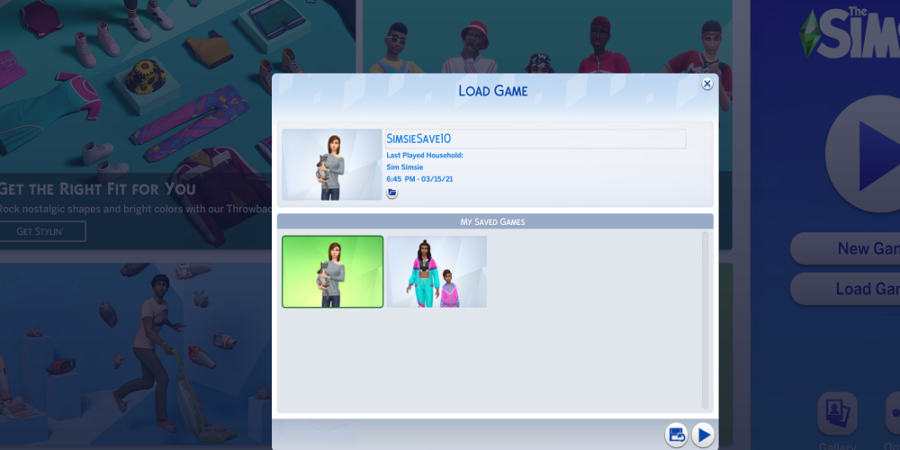 Open up Origin and start The Sims 4. Once there, navigate to the Load Game button and select it. Your screen will show your saved games. Now, there should be a new save titled "SIMSIESAVE10." It will have lilsimsie's sim character and her cat at the thumbnail.
Step Six: Save Your Gameplay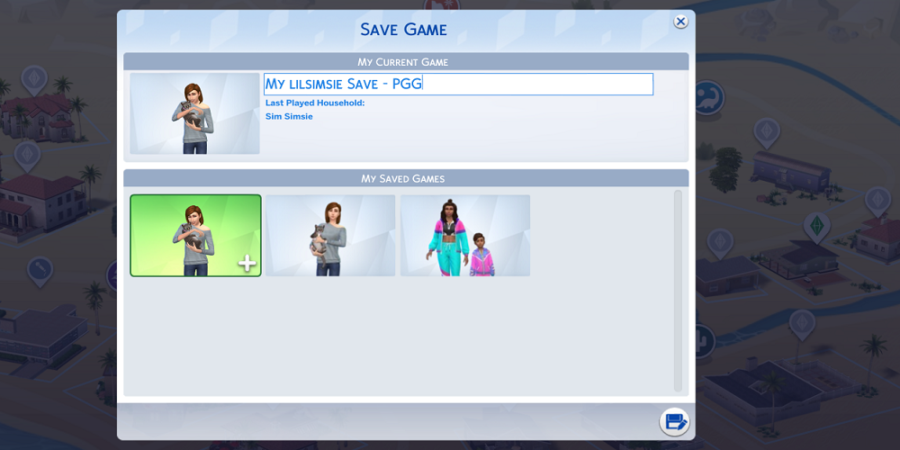 Enter into the save and then select three horizontal dots in the top right corner. From there, select Save As and customize your own save with a unique name. From there, you're ready to play with your new save file!
Want to read more guides for The Sims 4? Check out How to Make Objects Bigger and Smaller in The Sims 4 on Pro Game Guides.