Playing The Sims 4 can be a fun way to create your own world. That's why it's so jarring when a random town member suddenly breaks that illusion with their random style. Or maybe you just want to tweak something small. Here's how to fix it quickly.
How to edit a sim that is not in your household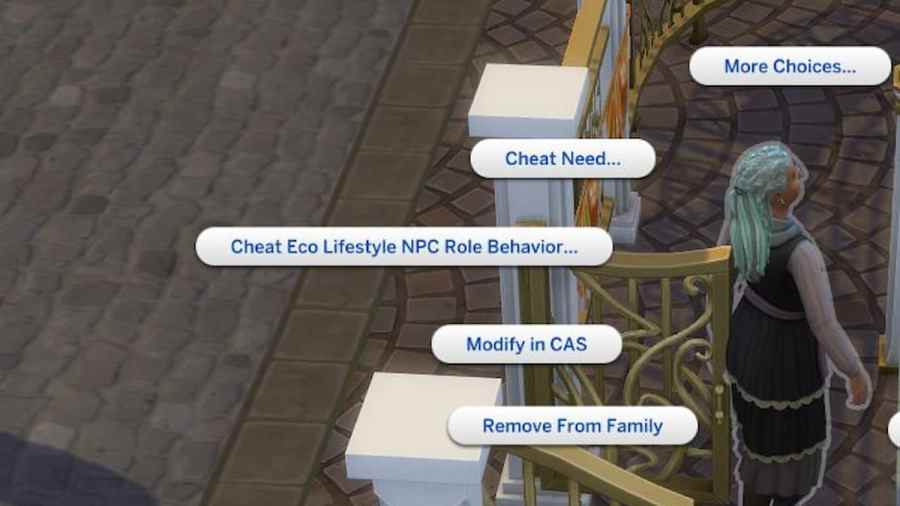 To edit a sim that is a townie, and random character, or even someone in your household if there is not a wardrobe nearby, you'll do these quick actions:
Hit Ctl+Shft+C simultaneously.

Type testingcheatstrue into the textbox in the top left.
If you want to freely edit (change body type, face, etc.), type cas.fulleditmode in the command box and hit Enter.
Hold down shift and click on the sim you want to edit.
Select Edit in CAS.
Edit to your liking and hit the check in the bottom right when finished.
How to edit another sim without using Create-a-Sim in Sims 4
If you want to edit Sims across your world without the time-draining process of going into Create-a-Sim for each sim you want to change, you must download the MC Command Center mod. This will be useful for batch editing, especially in the case of poorly dressed townies or inappropriate mishaps. It can also be useful for uniformed dressing, such as playing a storyline with a cult (or something more mild, like a cheerleading team).
Want to read more about The Sims 4? Head over to Can The Sims 4 be multiplayer? on Pro Game Guides.