The Sims 4 can be very fun to play, but some may find the game to be a bit mild with content and may want to inject some more mature content into their gaming. The Basemental Drugs mod adds a degree of danger and illegality to the game that's quite revolutionary. And it's easy to install and play!
What can you do in the Basemental Drugs mod?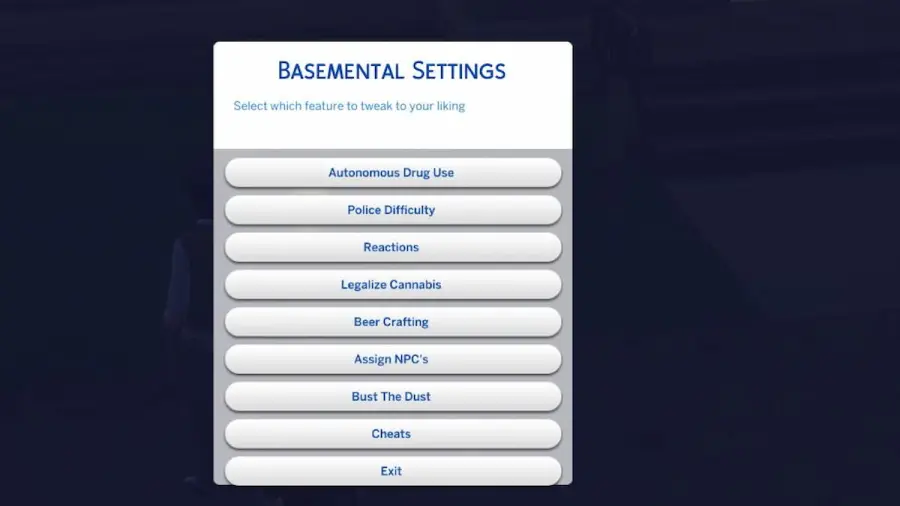 The Basemental Drugs mod for The Sims 4 is an adult-oriented illegal drug-use mod that adds to gameplay. The mod is not suitable for minors or those who may find reckless drug use triggering or offensive. With the mod, sims in the game have the ability to use illegal drugs in a recreational manner, whether it be teens or elders. While the mod can appear to glorify drug use, sims will have negative effects from drug use and have to deal with addiction, rehabilitation, and even death.
A variety of drugs are available for sims, as well as some complementary features like illegal actions (selling drugs, growing marijuana, etc.), police to avoid, and even parenting actions like catching your teen with drugs. The level of drug use in the game, whether police can arrest you, and many of the other aspects can be modified to your liking.
Related: How to download and use the Wicked Whims mod in The Sims 4
How to add Basemental Drugs mod to your Sims 4 game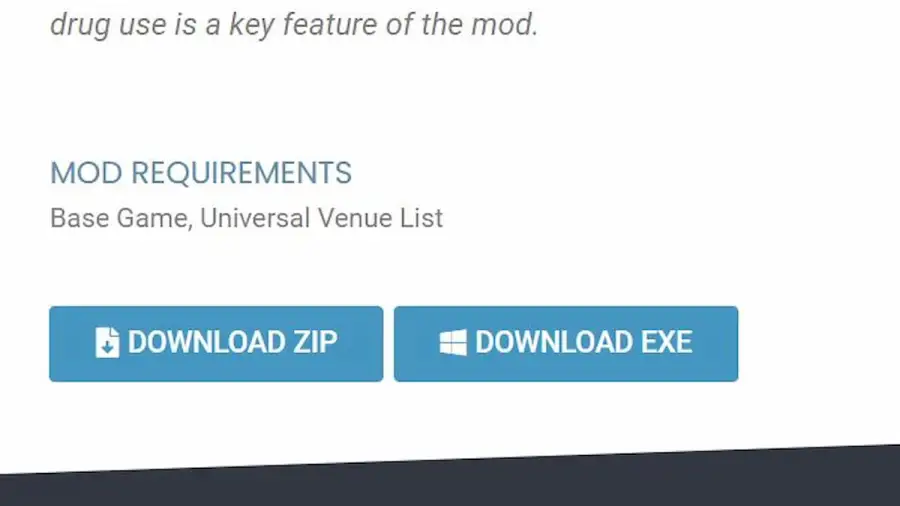 To add the mod to your Sims 4 game, you'll need to go to the Basemental Drugs Mod page and Download the ZIP file. You'll also need the Universal Venue List mod, which is a simple file that pairs with the mod to maintain venue stability. It is not a script file and can be placed in the same folder as your Basemental Drugs Mod, so it will be unobtrusive.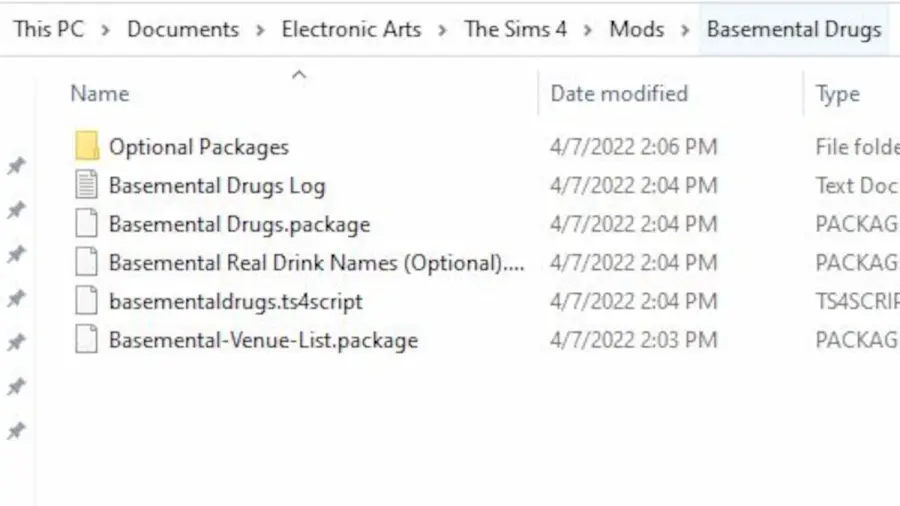 After you download the necessary files, drag them into the Mods folder within your The Sims 4 PC files. Create a new folder with whatever name you want (we chose Basemental Drugs for clarity), and stick all of the files in the folder. Do not stick the files in any folder deeper than the Basemental Drugs one, as it will not show up in the game.
Any of the Optional Packages files can be dragged into other Basemental Drugs folders if you want to add them to the game. If you want to get rid of one (like Real Drink Names), drag it into the Optional Packages folder. Make sure upon launching the game that you have Script Mods and Custom Content/Mods enabled within the Game Options and Other section of settings.
Want to read more about The Sims 4? If so, check out How to Control Families in Sims 4 Neighborhood Stories on Pro Game Guides.