With The Sims 4 comes a lot of freedom. Freedom of choice in character creation, and in building your own dream home in whichever climate you please. That freedom also extends to your sims themselves with the help of the autonomy mode. Of course autonomy is great for leaving your sims to their own devices, especially when you have created a big family. However, they sometimes do go off into their own world and do things that are not exactly what you had planned. Switching off autonomy mode is a good way to get your sims back on track.
How to Turn off Autonomy in The Sims 4
In order to turn off autonomy in The Sims 4 you will need to follow this steps:
— Boot into your game
— Load your save file and enter live mode
— Click the three dots in the upper right hand corner
— Select Game Options>Gameplay>Autonomy
— Click the drop down list for autonomy and select off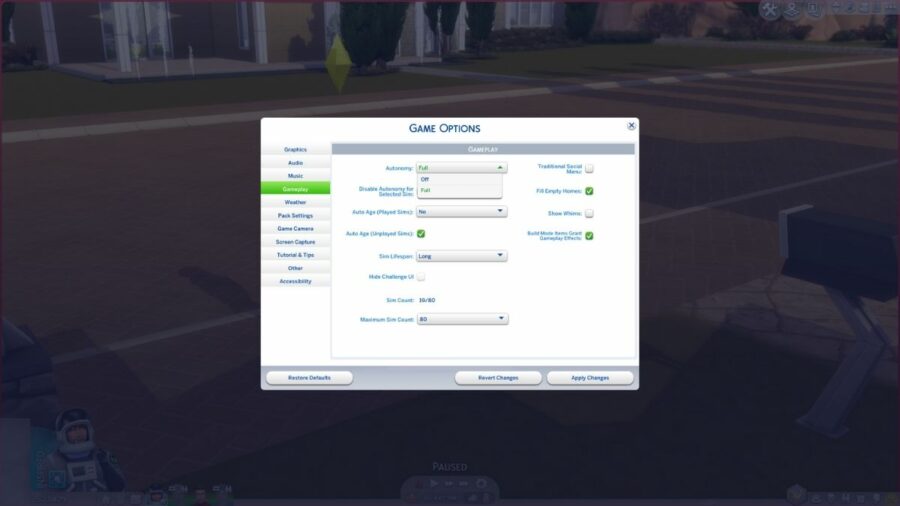 After that your sims will be at your full command. In gameplay circumstances where you have a lot of sims this can be useful as it gives you time to select tasks that may otherwise be missed such as cleaning the house. Depending on which packs you have installed sometimes the dishwasher will be neglected or the laundry will be left out everywhere. This helps to solve those situations.
If you have low household funds then doubly so as a cleaner comes at a cost! And to be honest sometimes doesn't even do all of the jobs anyway! But we digress! You can turn autonomy back on at anytime to resume having your sims go on their merry way without constant control.
Still learning about everything sims? Why not check out how to take a screenshot in The Sims 4?