There are several life stages you can have within your family in The Sims 4. All of these life stages can be represented by Sims within a family. But with those Sims, how do they really connect? More than sister or husband, how close or supportive are they? Now you can determine that yourself with the Growing Together Expansion Pack for The Sims 4. Here's how it works.
The Sims 4 Growing Together - Family Dynamics Overview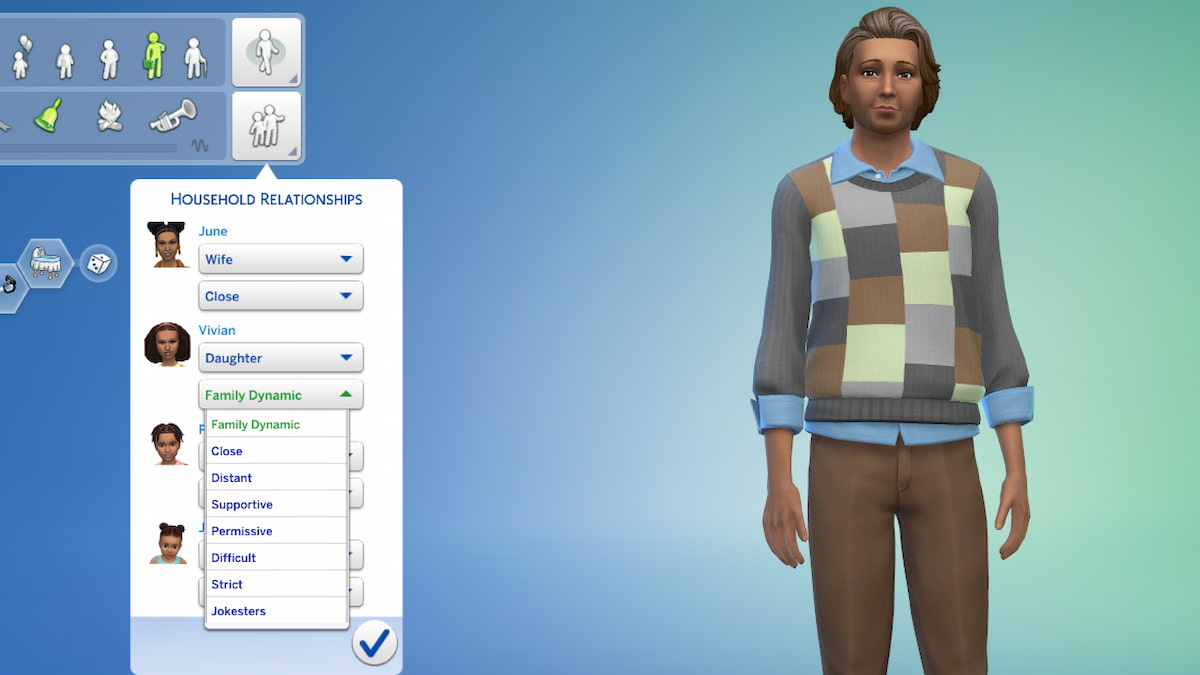 Family Dynamics is a tool in The Sims 4's Growing Together Expansion Pack. It helps denote the kind of relationship family members have with one another. Dynamics can be close, distant, supportive, permissive, difficult, strict, and jokester. Some relationships, like spouses, will have limited options but still, present some choices. Choosing between these options will influence how those Sims autonomously act with each other. Parents who have a strict relationship with a child will automatically scold them more often. In the opposite example, a permissive parent will be more likely to overlook misbehavior.
How do Family Dynamics work in The Sims 4?
You can set Family Dynamics for your Sims within the Create-a-Sim portal. Choose the icon at the top left of two stick figures standing together. This is the same place you choose settings for basic household roles (wife, roommate, son, etc.). Drop down the Family Dynamic bar to choose what kind of relationship those Sims have. Click the checkmark when done.
If you choose not to select a dynamic, the two Sims will start on neutral footing.
Want to read more about The Sims 4? If so, check out Sims 4 Broken Mods (March 2023) – How To Find & Delete or Fix on Pro Game Guides.