Sniper Elite 5 does not look like it will be a standalone experience. The name of the Season Pass One makes many believe that there will be a Season Pass Two. With there being a multiplayer mode, there is a chance that Sniper Elite 5 will eventually become live-service and bring in more updates.
Season Pass One order of release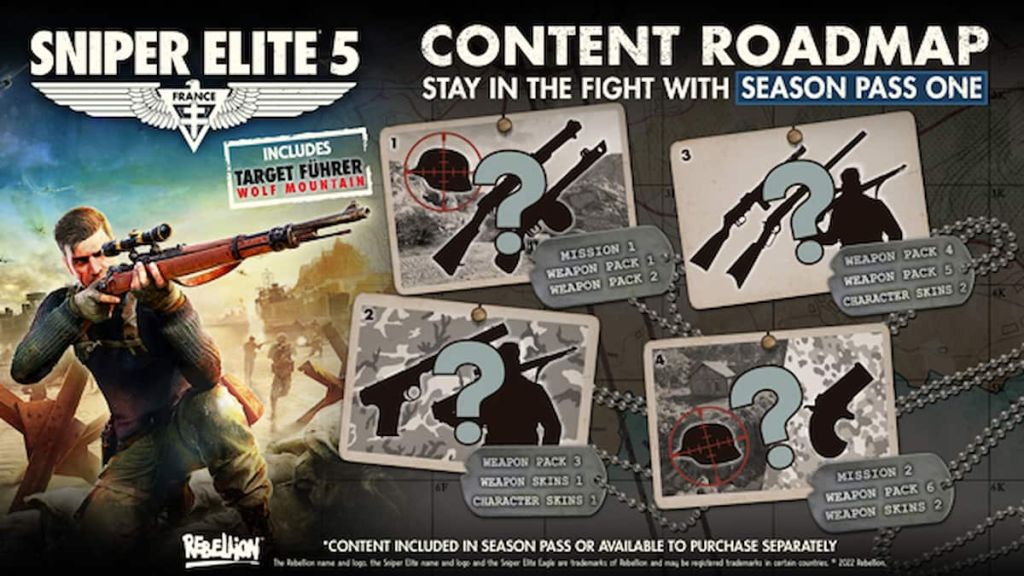 The Season Pass One roadmap indicates that the season pass will be released in four installments, but there is no mention of when each installment will be released.
First pack
Campaign Mission 1
Weapon Pack 1
Weapon Pack 2
Second pack
Weapon Pack 3
Weapon Skins 1
Character Skins 1
Third pack
Weapon Pack 4
Weapon Pack 5
Character Skins 2
Fourth pack
Campaign Mission 2
Weapon Pack 6
Weapon Skins 2
What comes with the Season Pass One?
Adding up all of the features included in Season Pass One are show all of these eventually coming:
• 2 Campaign Missions
• 6 Weapon Packs
• 2 Weapon Skin Packs
• 2 Character Skin Packs
In the absence of a date for when these will be released, we cannot be sure when each feature will be added to players' games.
For more on Sniper Elite 5, check out Best pistol loadout in Sniper Elite 5 or Sniper Elite 5: How to get Shoulder Aimed Kills here on Pro Game Guides!