In Soccer Story, players will come across various areas which are initially locked or inaccessible. The Care Home is one of these areas, and you can access it by finding the secret path. You'll need to perform a few action to unlock such areas, similar to unlocking the pitch. Here's how to find the secret path to the Care Home in Soccer Story.
How to unlock the secret path to Care Home in Soccer Story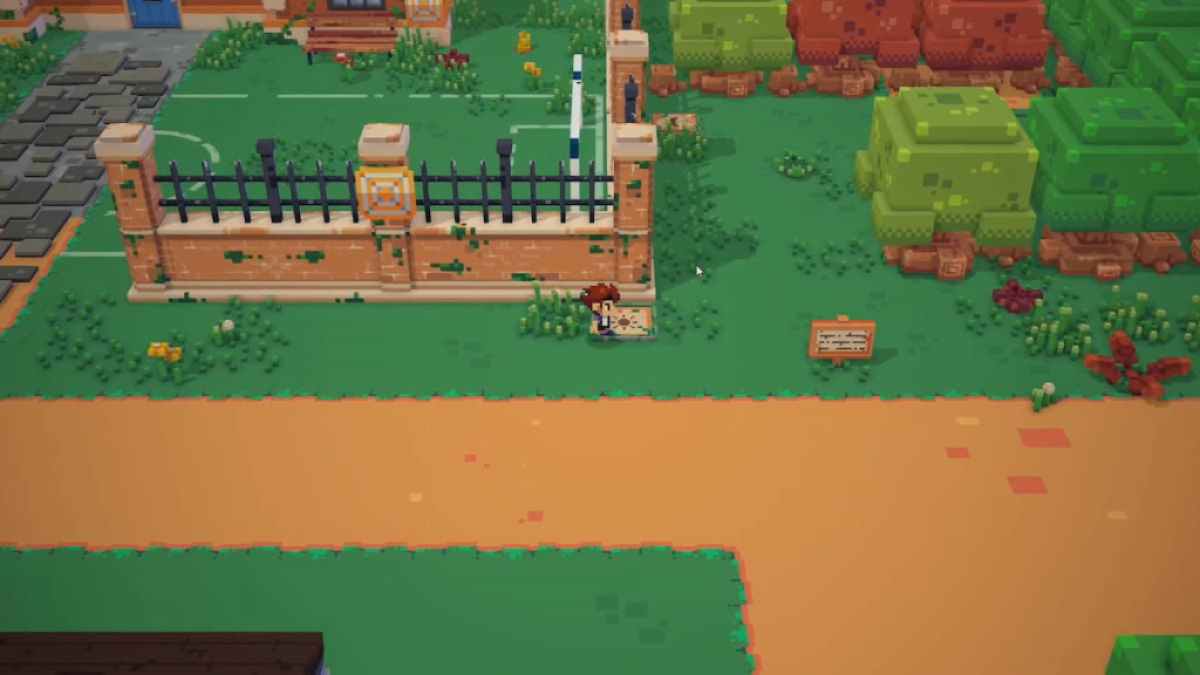 Around the perimeter of the Care Home, players will find three pressure pads with distinct markings. You'll notice these markings represent the sun, moon, and stars. You must stand on these pressure pads following the correct order to unlock the secret path. The correct order of these symbols can be seen on top of the Care Home building.
Players can unlock the secret path by standing on the star's pressure pad, followed by the sun and then the moon. The stars pressure pad is located left of the entrance of the Care Home, while the sun and moon are situated on the right. Step on these one at a time, and you will notice one of the trees going down to reveal a secret path.
How to get past the laser field at Care Home in Soccer Story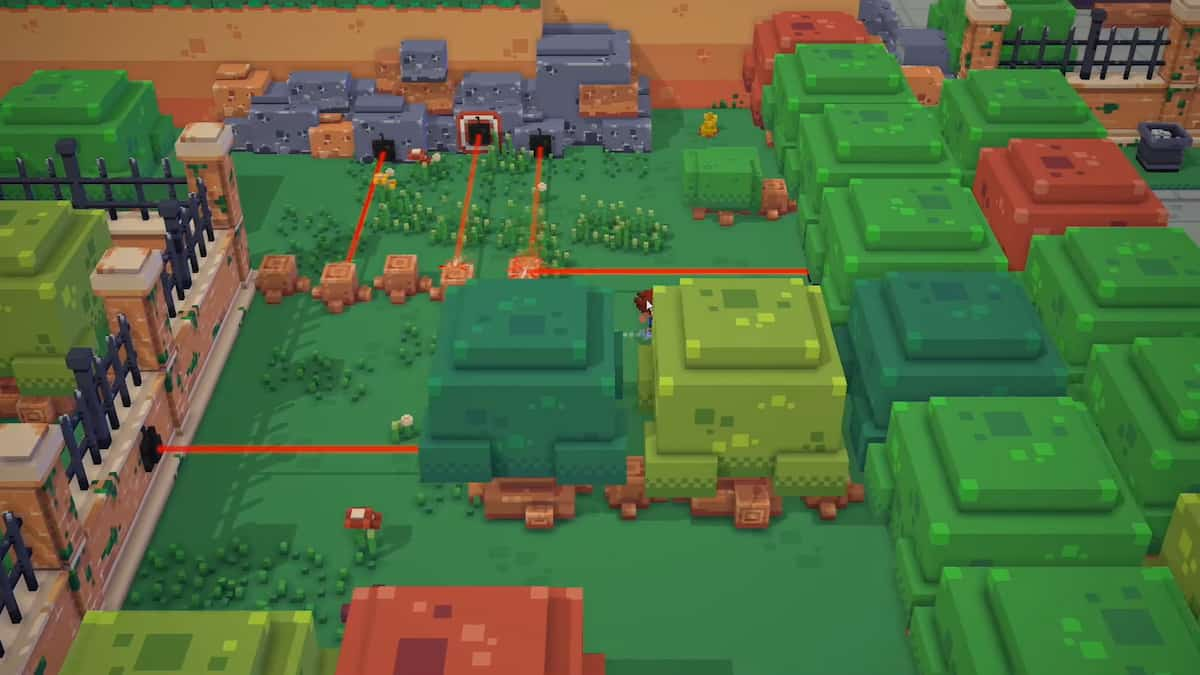 A laser field guards the secret path at the Care Home. Getting hit by the laser means you'll need to start the course from the start. These lasers last approximately three seconds, which is when players should move. Additionally, you can break the middle laser aiming at it and shooting with the ball. Hold the right stick to aim, and press B or Square to shoot the ball at the middle laser shown in the image above. Getting past the laser field gives you access to the Care Home through a broken wall behind the building.
Related: How to unlock the chest at Soccertown in Soccer Story
How to find the Shooting Upgrade Token at Care Home in Soccer Story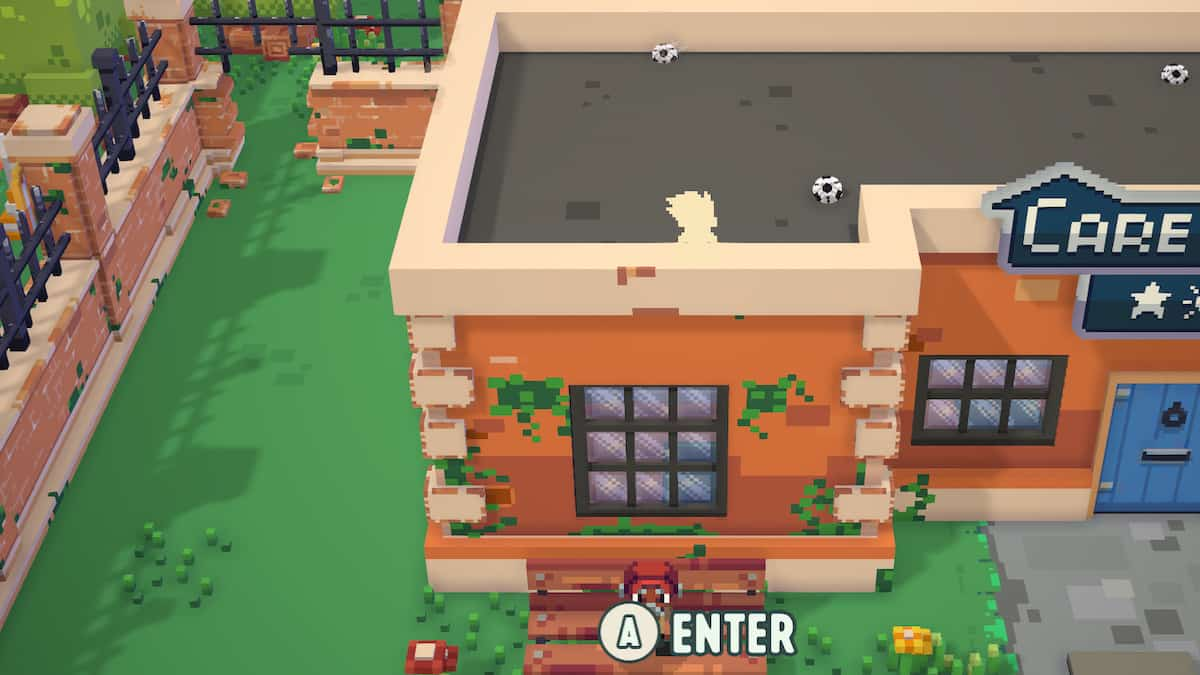 Once inside the Care Home's garden, speak to the NPC sitting on the bench. He asks players to unlock the chest to find the Shooting Upgrade Token. You can use this to improve your character's Shooting stats. Once it's upgraded, you'll shoot the ball further with more power, and it's essential to complete the crossbar mini-game which follows.
Players need to enter the Care Home from the back gate to find the Shooting Upgrade Token. You cannot see this gate, but going behind the wall brings up the enter prompt. Check the first image to see where you need to stand for this prompt to appear. Enter from the gate and interact with the chest inside to unlock the Shooting Upgrade Token.
Wondering how to get three teammates in Soccer Story? Check out How to recruit three teammates for your team in Soccer Story on Pro Game Guides.