In Soccer Story, players get to complete several quests and puzzles to earn various rewards. One of the first puzzles you'll find is a chest near the pitch at Soccertown. This chest is locked, and you must unlock it by solving a puzzle. Here's how to unlock the chest at Soccertown in Soccer Story.
Where to find the Soccertown chest in Soccer Story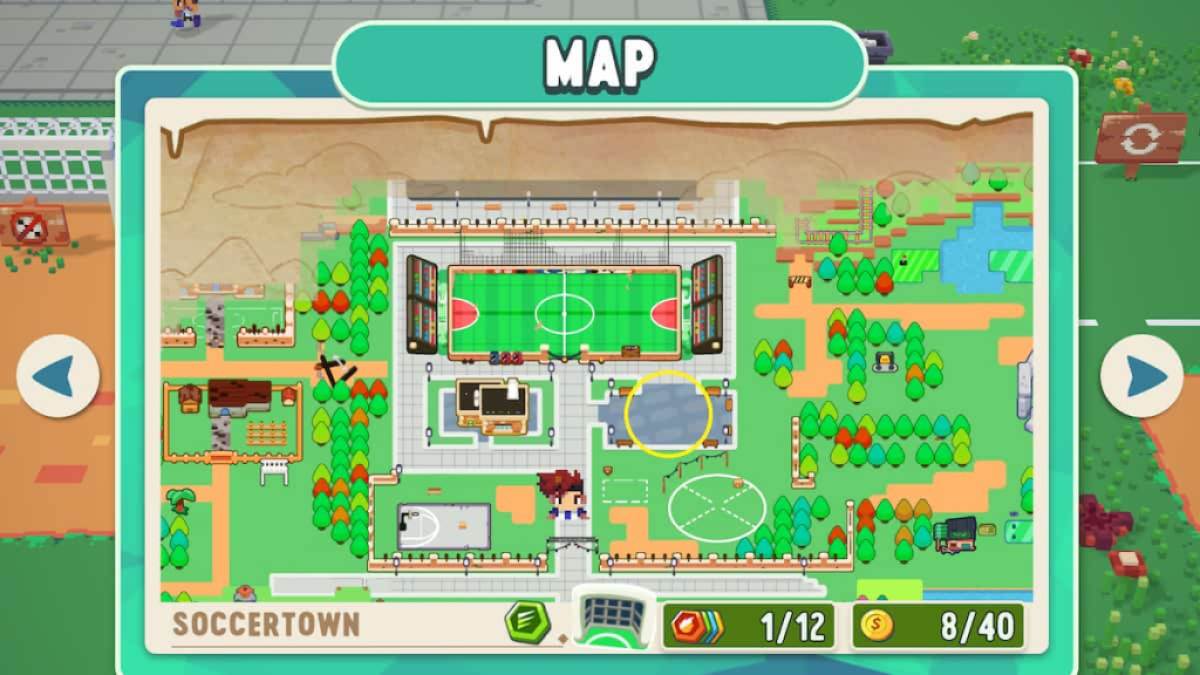 The chest in Soccertown is located east of the Soccertown FC office. Check the yellow circle on the image above to see its exact location. You will notice four distinct lamp posts surrounding the chest. Players need to talk to the NPC wearing a blue shirt standing near the lamp post. He informs players about the function of these colorful lamp posts. These lamp posts are a part of the puzzle to unlock the chest at Soccertown, and you will find them in other regions as well.
How to complete the Soccertown chest puzzle in Soccer Story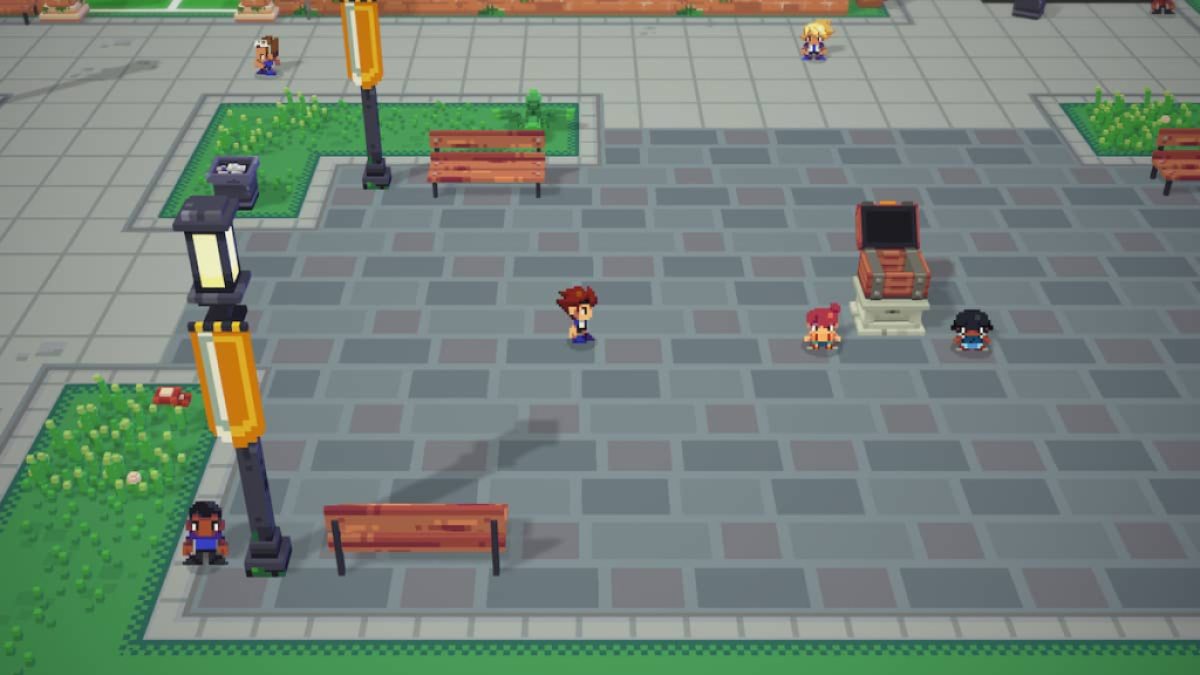 After speaking to the NPC, press Y or Triangle on the controller to summon the magic ball. Line up one of the lamp posts and kick the ball by pressing B or Square to change its color. Each of the four lamp posts must be yellow to unlock the chest. Players must stand before them and kick the ball to change the color of all four lamp posts. Once that's done, the chest will be unlocked, and you can collect the reward. You will get a Speed Upgrade Medal which you can use to improve the Speed stat for your character or a teammate.
Wondering how to get three teammates in Soccer Story? Check out How to recruit three teammates for your team in Soccer Story on Pro Game Guides.