In Soccer Story, players will come across various characters, and interacting with them starts certain side quests. These side quests are essential as they reward players with different items like Upgrade Medals. In the Woodland region players will meet Cairnzy. This NPC tasks players to destroy 11 cairns, and has a secret reward for completing the quest. Here's how to destroy cairns in Soccer Story.
Where to find Cairnzy in Soccer Story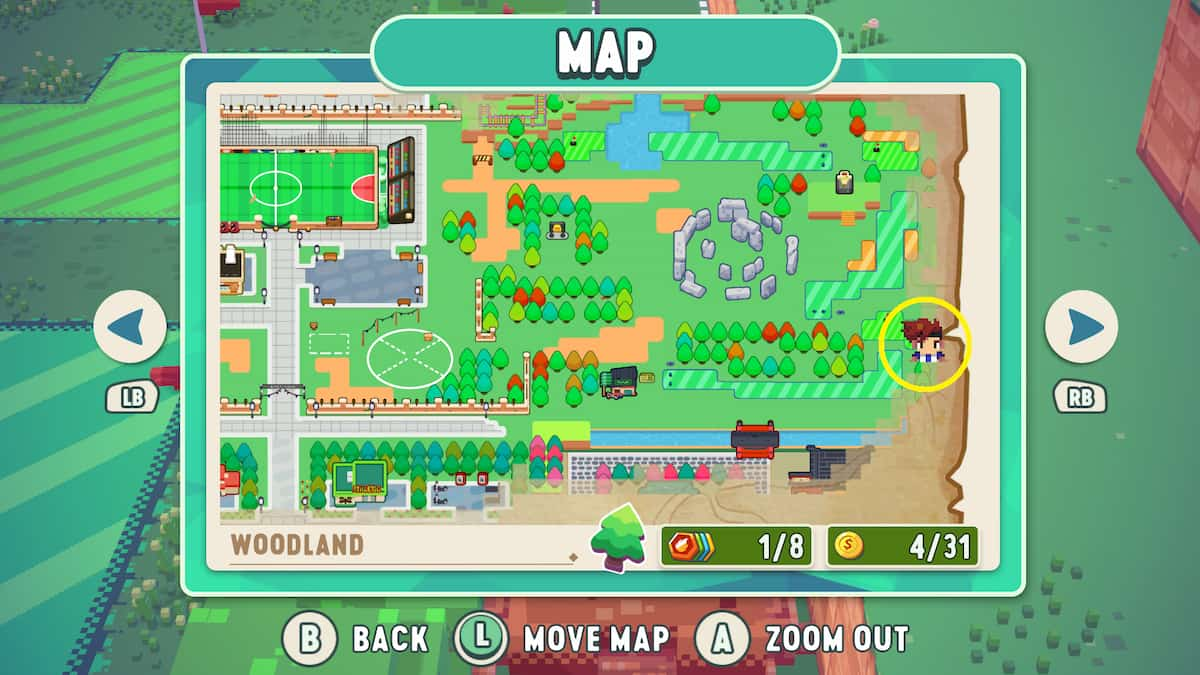 Cairnzy is an NPC players will meet in the Woodland region, and this character is located on the eastern edge of the map. Check the yellow circle on the map image above to see Cairnzy's exact location. Players will come across several NPCs like Cairnzy and most of them offer different quests. Once you reach this spot, interact with the NPC and you'll be tasked with destroying 11 cairns around the map. Cairns are grey stony objects, and you'll find most of them around the Woodland area.
How to destroy cairns in Soccer Story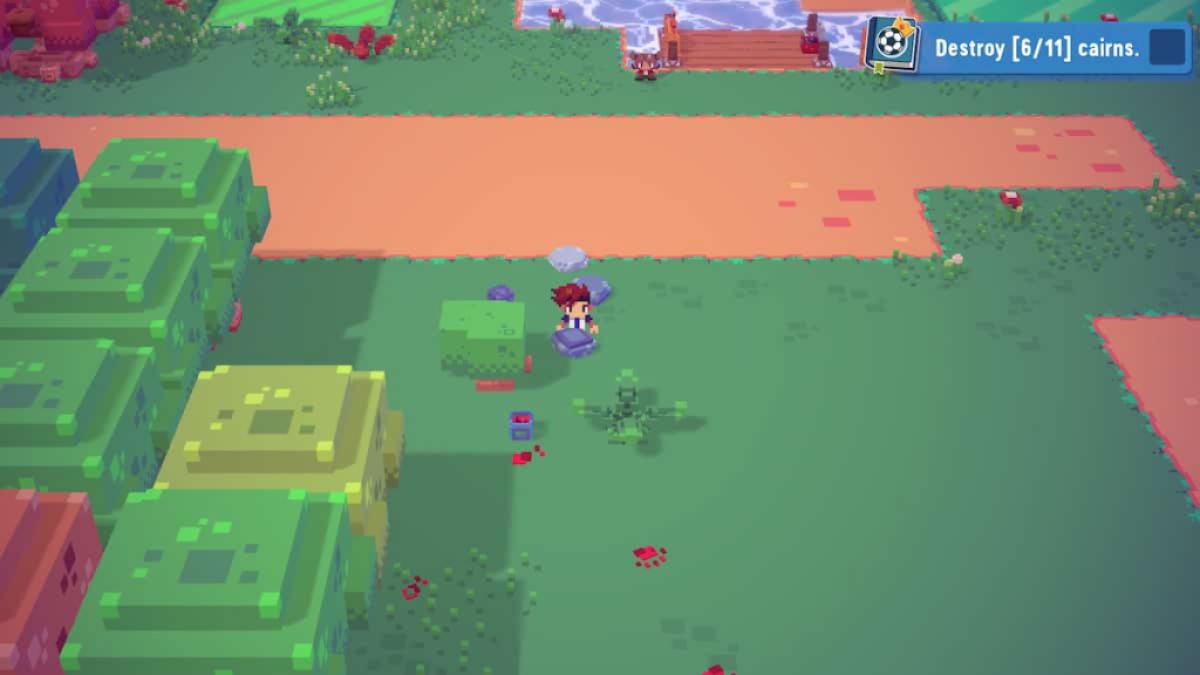 To destroy a cairn, players need to slide tackle into it. To perform a slide tackle press X or Square on the controller while standing in front of these grey stony objects. Destroying all 11 cairns will complete the quest. Once that's done, return to Cairnzy and the NPC rewards players with a Strength Upgrade Medal. Strength is one of the four primary stats in Soccer Story, and you must upgrade this to improve your character. Completing side quests gives various rewards, and we recommend finishing these quickly.
Wondering how to get three teammates in Soccer Story? Check out How to recruit three teammates for your team in Soccer Story on Pro Game Guides.