When you've finally caught a deer and harvested its meat, it's best to act quickly when cooking it. Certain food items can spoil in Sons of the Forest, meaning that as soon as you collect it, time is of the essence. The most efficient way to cook food is through a campfire, which only costs two sticks to craft. Campfires can also provide light for when the night falls, helping you find your way back home. Here's how to build a campfire in Sons of the Forest.
How to craft a campfire in Sons of the Forest
In order to craft a campfire, you must open your inventory and select a stick. These can usually be found on the bottom right of the inventory screen. Next, equip the stick and exit the inventory menu. Find an empty spot on the ground and place the stick there. Your character should break the stick in half, setting it on the dirt. Break another stick in the same location, then a lighter icon should appear. Hold the interact button, and you will ignite the pile of sticks.
Related: How to survive the first night in Sons of the Forest
How to craft a reinforced fire in Sons of the Forest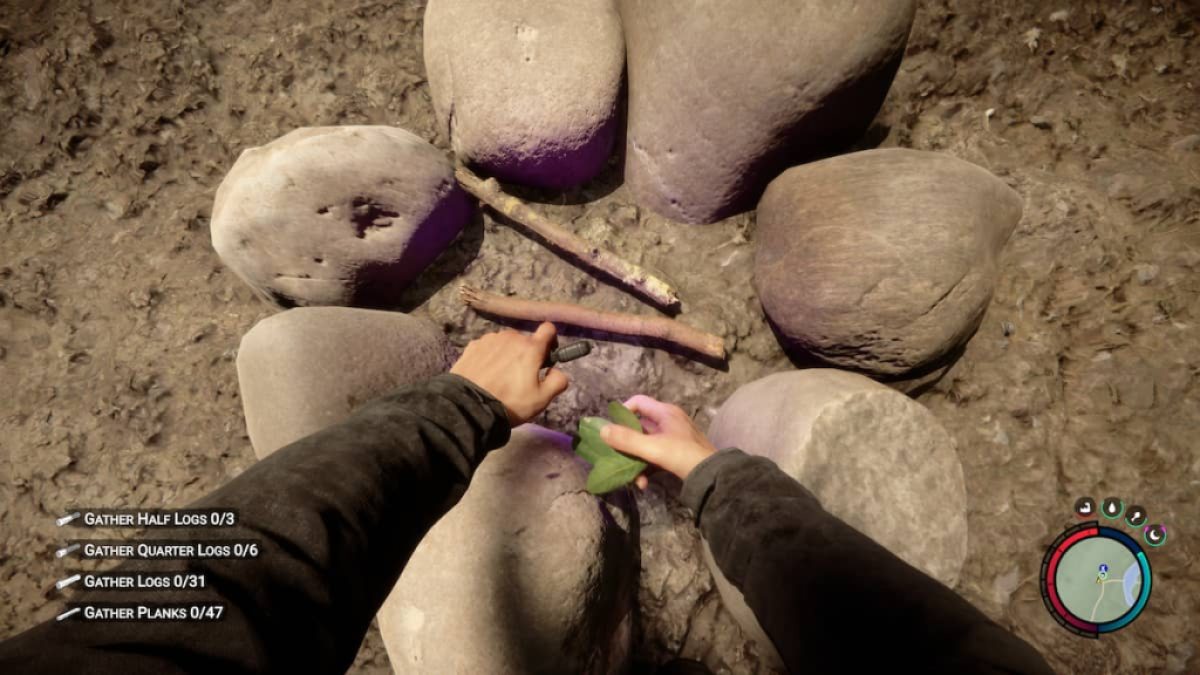 To craft a reinforced fire, crack a stick in half and place it on the ground, similar to the base campfire process. Next, equip a rock and place eight of them in a circle around the sticks. A circular blueprint should appear near the stick pile, visualizing where you should place the rocks. The reinforced fire is sturdier than the base campfire and has greater durability. However, it does require eight more rocks.
For more Sons of the Forest guides, come check out Should you play The Forest before Sons of the Forest? here on Pro Game Guides.