Sons of the Forest can be challenging thanks to those powerful cannibals. Even if you play it perfectly, you will die a few times. There are no official cheats for Sons of the Forest at this time. However, you can use third-party programs to give that cheating edge you may need to survive. One such program is Cheat Engine, and here's how to use it for Sons of the Forest.
Disclaimer: Using this comes at your own risk, as your antivirus software will deem it unsafe, and remember to skip all extras when installing.
How to use the Cheat Engine in Sons of the Forest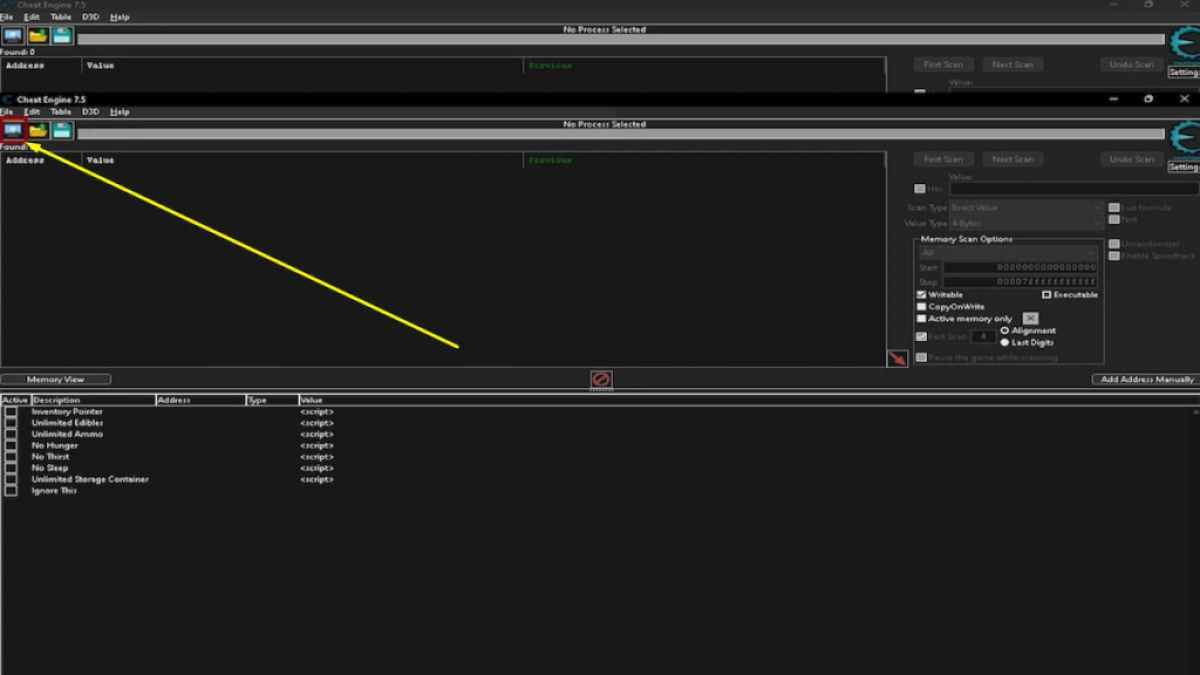 First, you will need to download and install CheatEngine. You will also need to find and download a Cheat Table for Sons of the Forest. Once done, click the mini monitor button top left of the application. This will bring up the Process List and ensure Sons of the Forest is running. Select Sons of the Forest from the list and click on Open.
Then click on the folder icon to the right of the monitor icon and select the Cheat Table from the location you saved it. This will make a list appear at the bottom of the application. The list will differ depending on the multiple Cheat Tables you can find and use. What's important is that you need to activate the cheats on that list by ensuring there is an X in the checkbox.
Cheat Tables are not guaranteed to always work due to version conflicts and all sorts of issues. Sons of the Forest is in early access, so crashes and bugs may occur. A more consistent option than using a Cheat Engine is using Console Commands with the help of WeMod.
Remember to use the cheats only in single-player. Using them in multiplayer can get you banned.
For more on sons of the Forest, come check out How to open canned food in Sons of the Forest on Pro Game Guides.