Are you a fan of squid-based gameplay? What about anthropomorphic children who paint their towns with paint guns? If so, then Splatoon 3 might be the game you've needed all your life. Splatoon 3 is a paint-based shooter that puts you and your squid friends together in intense and colorful battles. If you happened to miss the first two entries in the Splatoon series, the third will give you everything you missed and more in the form of new game modes and weapons. One of these new modes is called Table Turf Battle, and here's all we know.
Everything we know about Table Turf Battles in Splatoon 3
Table Turf Battle is a card game that requires you to build a deck based around Tetris-like shapes. There are over 150 cards to choose from and collect, and each card in your deck represents a shape that you can ink onto the battlefield to block your opponents. It's important to pay attention to your cards, as some will have special abilities that can help you against your enemies' more severe attacks.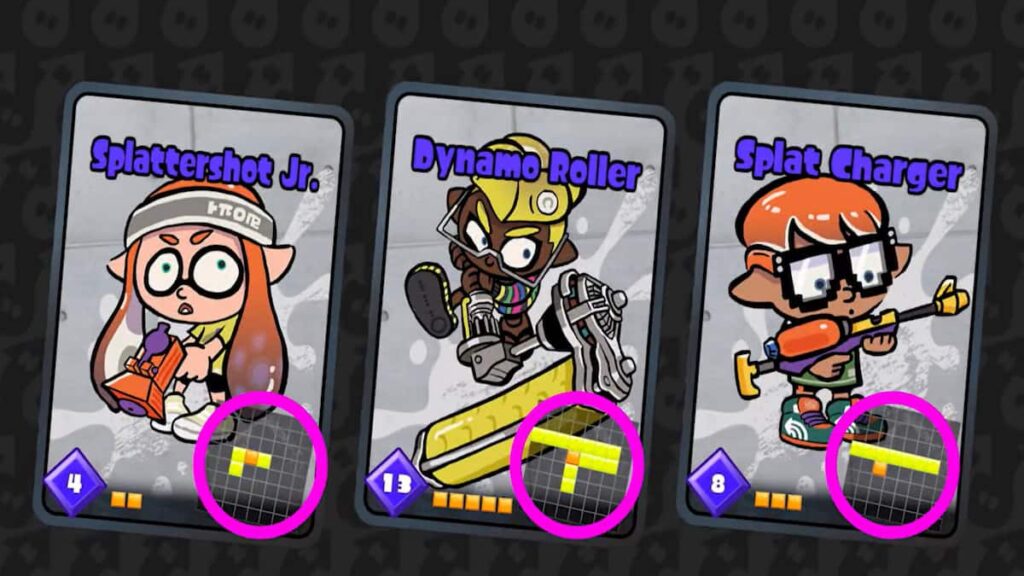 You'll be able to practice your skills using the starter deck that is provided when you start the game, alongside other weapons and rewards. As you use cards and fill up the battlefield, you'll be awarded points that help determine the winner of the match. Each match is also determined by rounds, so you'll always have plenty of time to make your decision and choose the best cards to play!
For more Splatoon 3, check out Splatoon 3 release date revealed, out September 9 only on Pro Game Guides.