One of the first quests you'll receive in Stardew Valley is finding Robin's Axe. You will receive a letter from Robin asking for your help finding her axe on Spring 11. It will be difficult if you do not know where to look, but fortunately, we know where it is.
Robin's Axe location in Stardew Valley
To find it, use the southern gate of your farm.
Once you have arrived at Marnie's Ranch, you should go south from her shop.
Continue to head south until you reach a bridge that leads to a small island connected to another bridge that leads south.

You must cross both bridges.

Stay close to the cliff as you head southeast.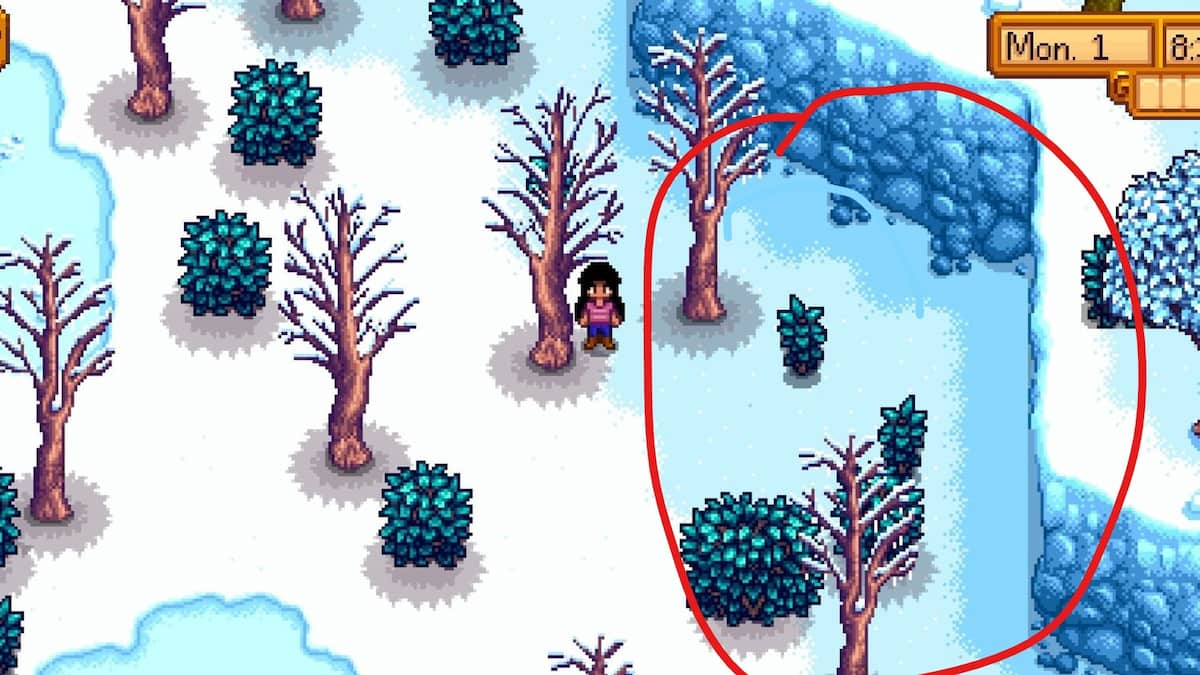 Eventually, you'll reach the area marked above. You can usually find the axe in the red circle. You can find a map image next to the one above if you need help. Next, you need to return it to Robin.
During the week, you can find Robin in her shop, located north of the town square, from 9am to 5pm (If Friday, then she'll be there until 4pm). Tuesdays are her off days, but you're more likely to see her when she's working.
For more on Stardew Valley, check out How to change professions in Stardew Valley or How to find the Mayor's Shorts in Stardew Valley here on Pro Game Guides!