You jumped from up too high or pulled some kind of stunt in Starfield and now you have a fractured limb. Depending on the prognosis level, it may not even heal on its own. That's why you need some medical attention, whether it's a quick packet of Immobilizer or going to the local doctor. Here's what to do.
How do you cure a Fractured Limb in Starfield?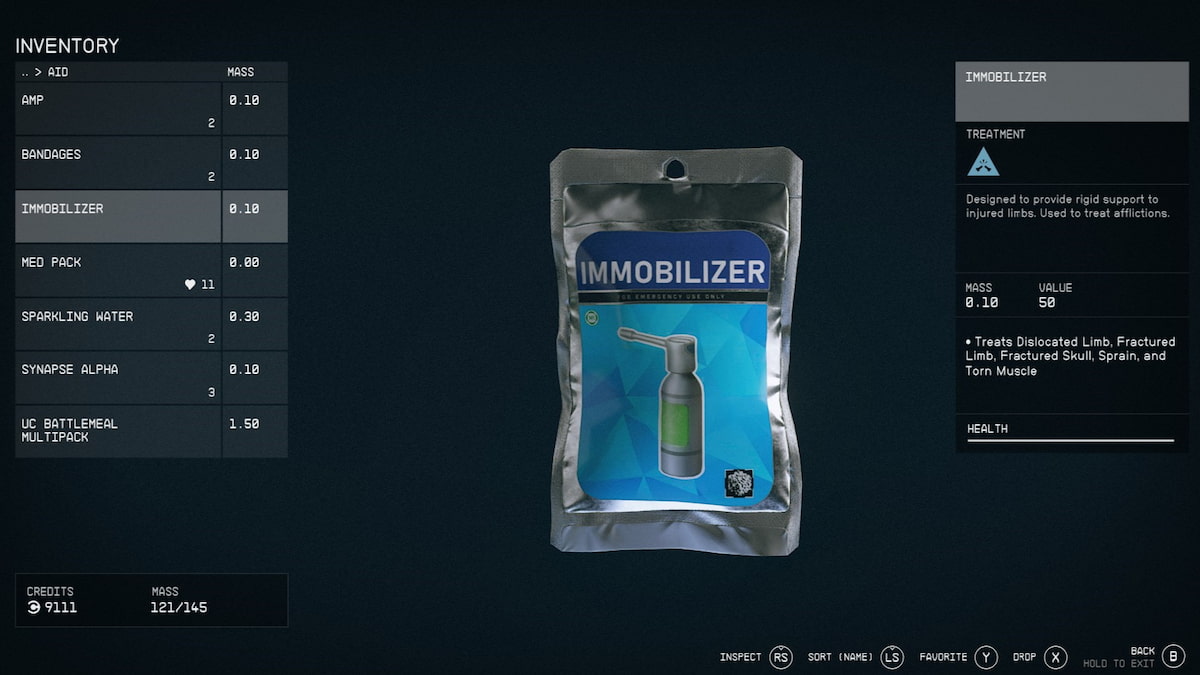 Use the Immobilizer
The quickest and most travel-friendly way to cure your Fractured Limb affliction is to use an Immobilizer treatment. You can find these across various locations. But you can also buy them from most vendors. They are located in the Aid section of your Inventory. Immobilizers will also cure dislocated limbs, fractured skills, sprains, and torn muscles.
Go to a Doctor
If you happen to be in a settlement that has a doctor, like New Atlantis, you're in luck. They will be able to easily cure your fractured limb. You can even possibly buy medical supplies while visiting the care center. Doctors can also cure other various ailments you have.
Will a Broken Limb kill you in Starfield?
A broken limb will not kill you in Starfield, no. It can severely inconvenience you, though. Depending on the prognosis level (the worst being Poor), the fractured limb may never heal on its own. I recommend treating it as fast as reasonably possible, just to get the injury out of the way and to get back to playing Starfield in an optimal state.
Want to read more about Starfield? If so, check out Starfield Screenshot File Location on PC on Pro Game Guides.