One of the most common and irritating errors while opening the Steam client is the "verifying login information error." Unlike most other Steam client-related bugs, it is a critical problem and does not allow you to use the client properly, eventually disabling your ability to access games. To fix the Steam verifying login information error, you can clear your downloaded caches or toggle your online/offline status.
Solutions to fix Steam Verifying Login Information Error
You can use one of the following solutions to fix the problem at hand.
Deleting your cache: The most common fix for the bug, according to various Redditors, is to clear your cache. You can do this by clicking on Steam > Downloads > Settings> Clear Cache.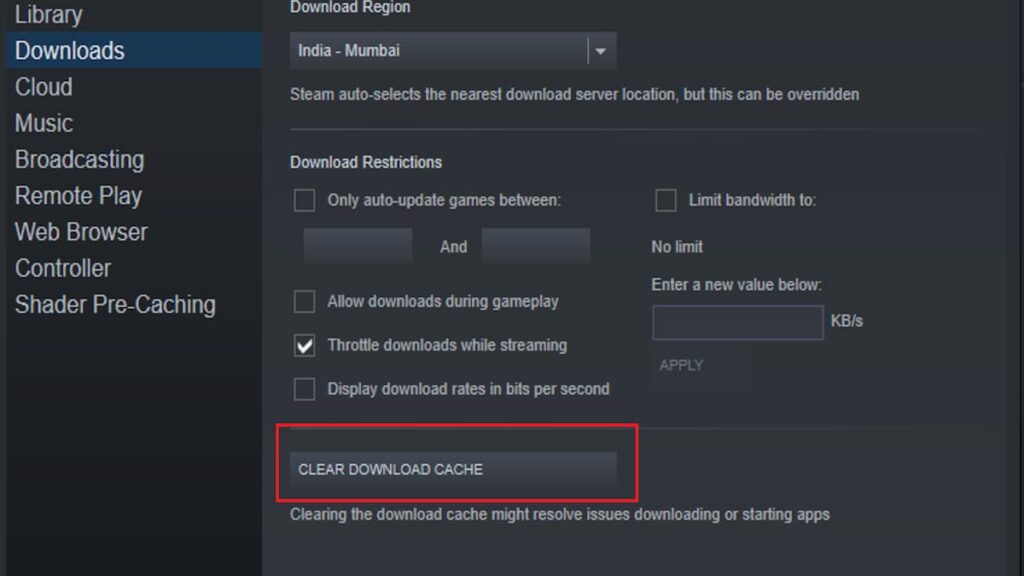 Related: How to fix the "There was an error communicating with the Steam servers" issue
Swapping Online/Offline: The other notable working solution is to toggle from Online to Offline. To do this, launch the client and click on the "Go Offline" option. When the client restarts under the offline mode, switch it back to Online again. The only downside to the solution is that the bug may appear after some time.
Restart your Client or PC: You may try to close all the steam-related APIs running in the background through the task manager and restart the Steam client. If not, restart your system as a whole.
Steam Web & Reinstall Steam Client: As it is a login-based connection issue, make sure whether you can get inside your account from your web browser. If you are able to access your account from the browser, then the problem lies within the Steam client. So, the best option is to reinstall your client.
Check your Email: Check the email ID of your account in case you have received some notification from Valve regarding account suspension or bans.
For more on Steam, check out Best Action Games in Steam Next Fest 2022 or How to cancel recurring subscriptions on Steam on Pro Game Guides.