In Stranded Deep, players can potentially be poisoned by several creatures while exploring islands; due to this, you probably should figure out how to cure poisoning in the game.
How to cure poison in Stranded Deep
In short, you can cure poisoning by making an antidote in Stranded Deep; you will need one pipi plant and a coconut flask to make the antidote. That said, you can get pipi plants from various islands in the game; you can also gather them up and place them in farming plots to create a steady supply.
To get a coconut flask, you will need to make it with one lashing and one coconut; you get lashings by crafting them out of four fibrous leaves, coconuts from either chopping down trees or climbing up them.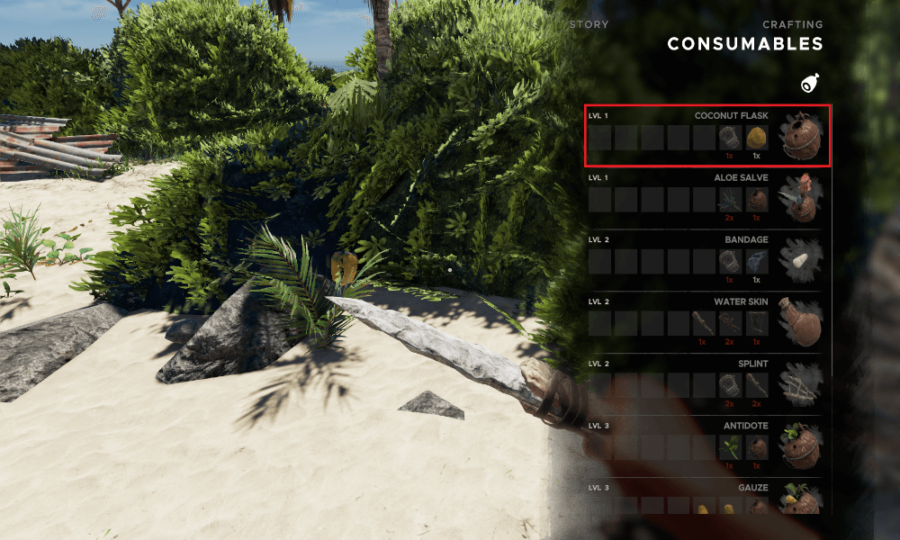 Once you get both items, you can then craft an antidote by going into your crafting menu and finding it under consumables - it will be towards the left of your screen in big white letters.
Related: How to get water in Stranded Deep
After you make your antidote, you can then cure poisoning from the following creatures in the game by consuming the antidote from your hotbar.
Snake:

A Snake is a snake, don't step on it.

Sea Snake:

A snake that hates you enough to swim after you.

Lion Fish:

A peaceful fish, but if you run into it, you will get poisoned, so don't try to pet it.

Sea Urchin:

A spiky boy that can be found on the ocean floor, ocean, and in shipwrecks; We recommend not touching it; other than that, it's not a considerable threat as you will only get poisoned if you run into it.

Crown of Thorns Starfish:

In short, it's the land version of a sea urchin, so the same rules apply, leave it alone, and you will be golden.
Besides curing posting, you can also use the antidote to make a shark repellent item, with one coconut flask, one antidote, and one lionfish.