When it comes to deciding how you want to approach combat, Stranger of Paradise: Final Fantasy Paradise isn't shy about providing a wide array of options through the job system. There are over 25 different jobs to choose from, and up to two jobs can be equipped at a time and swapped between during battle. It can be a bit overwhelming trying to figure out which combination of jobs works best, however, so we're here to help. Here are three of the best job combinations in Stranger of Paradise: Final Fantasy Origin.
Job combinations
For this list, we'll be looking at job pairings that combine melee attacks and magic, allowing you the option to either get up-close-and-personal with your enemies or assail them with spells from afar. Our picks for the best job combinations are as follows:
Related: How to beat Kraken, the Fiend of Water in Stranger of Paradise: Final Fantasy Origin
Void Knight and Sage
The first pairing on this list is the Void Knight and Sage. The Void Knight's special ability, Runic, deploys an arcane circle around Jack while he raises his guard. Any magic attacks taken while the circle is active are absorbed, which can then either be converted into MP or unleashed as a slashing attack that dispels the enemy's buffs.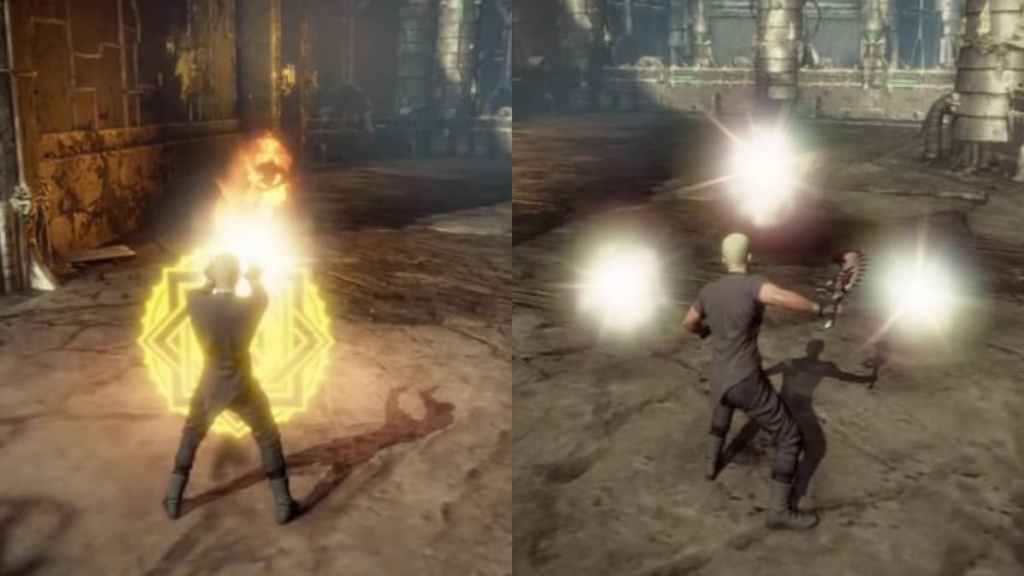 The Sage job uses MP to cast a wide variety of powerful White and Black magic. When used in combination with the Void Knight, Runic will essentially act as a MP battery, allowing Jack to cast spells more frequently than he normally would be able to. Use these two jobs if you're interested in using magic to obliterate your enemies from afar.
Dark Knight and White Mage
The Dark Knight job is a powerhouse on the battlefield, but at a cost. When using the Dark Knight's special ability, Souleater, each of Jack's attacks will sap a portion of his health to deal additional dark damage to opponents. The amount of damage dealt is proportional to the amount of his health that is consumed. It's a powerful ability, but a double-edged sword that can leave him in a vulnerable position if you don't keep a close eye on his health.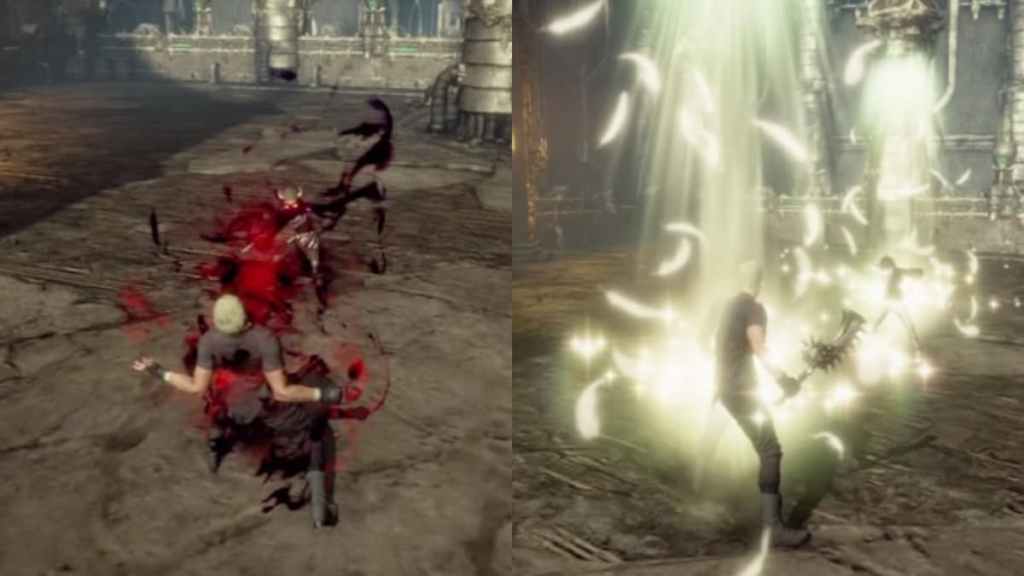 Fortunately, the White Mage job can act as a good balance to the detrimental effects of Souleater. Like most healing jobs, the White Mage is capable of casting restorative spells like Cure, Cura, Curaga, and Regen, allowing you to use the Dark Knight job to its fullest without worrying about the harmful drawbacks to its abilities.
Related: All boss weaknesses in Stranger of Paradise: Final Fantasy Origin
Tyrant and Paladin
The Tyrant's special ability, Enchant, allows Jack to imbue his weapons with an element corresponding to the magic of your choice. This job is fantastic at exploiting an enemy's elemental weaknesses, leaving them vulnerable to a Soul Burst. Additionally, holding down the ability's activation button will increase the tier of the spell, which in turn increases the amount of damage Jack is capable of dealing.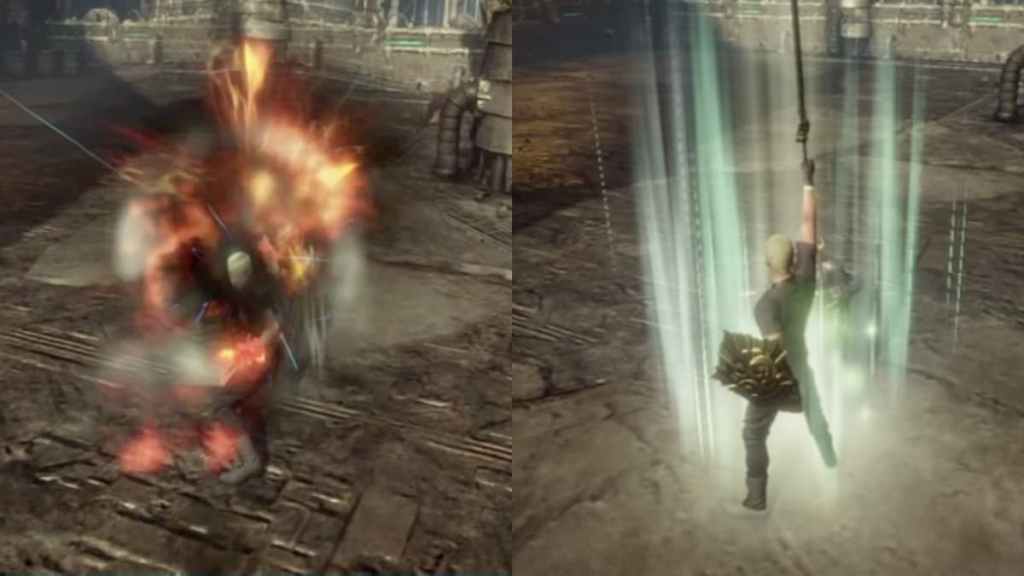 On the other hand, the Paladin's ability, Holy Fang, imbues Jack's weapon with the holy element. As an added bonus, each hit that Jack lands while this ability is active will restore his health, along with dealing extra holy damage when his health is at max. The only drawback is that Holy Fang will continuously drain his MP while active, so be sure to keep a means to recover his MP handy.
Keep in mind that these are our picks for the best job combinations available in Stranger of Paradise: Final Fantasy Origin. With 28 different jobs to choose from, there's a seemingly endless number of possible combinations, so don't be afraid to experiment with any jobs that look interesting to you!
Looking for more great Stranger of Paradise: Final Fantasy Origin content? Be sure to check out How to beat Lich, the Fiend of Earth in Stranger of Paradise: Final Fantasy Origin here at Pro Game Guides.