Our Teamfight Tactics How-to Play On Mobile Guide walks you through everything you need to do to get start playing TFT on your iOS or Android device! Auto Chess games are great for playing on the go, and with this tutorial you will quickly learn how-to get the game on any of your mobile platforms.
Update: TFT is finally going to be coming to Mobile for real! The game will be cross-platform, so you'll be able to play with all of your friends still no matter what device they are on. You can sign up for the beta release of it right here. The information below describing additional ways to play on the go is still valid for now!
Steam Link
If you've been gaming at all in the past, you most likely have yourself a Steam account. This is good, because the easiest way to get TFT on your tablet or phone is by using the Steam Link app! It is available on both iOS and Android, so choose which platform you have and download the application.
Setting up the app is pretty easy! You'll just need to make sure you have the internet connection you are using on your mobile device the same as the one that your computer is hooked up to. The app will ask you if you have a controller, but you don't need one. It will then scan for the computer that you have Steam located on (make sure to be logged in). Once you select your computer, you'll be asked to input a code to verify the device. The app will then test your network to make sure your internet can support streaming to your mobile device.
Now, you'll want to add League of Legends to your Steam account! Go to Steam, then to your Library, and then click the Add A Game button down at the bottom left of the screen.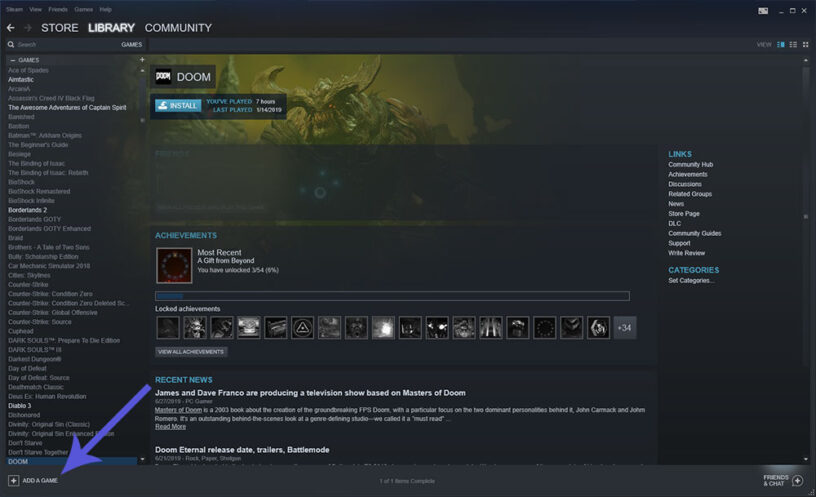 You should likely get three options, the one you are looking for is Add a Non-Steam Game. Click on that, and you should be brought to a menu where it will list a lot of the applications that have been installed on your computer. This should be alphabetized, so just scroll down to L and look for League of Legends. If you don't see it, use the Browse button and navigate to where you have the game installed. Once you find it, click the box next to the game to put a check on it, then click Add Selected Programs.
You can now open League of Legends and access Teamfight Tactics from Steam Link on your mobile device! The controls aren't perfect, but they are serviceable. You can move around your mouse cursor and tap to click. Double tap to do a right click, which is what will move your Little Legend around. Tap and hold to drag around and position your champions. You can also use the standard pinch and slide your fingers outward to zoom in on the screen! If you're on a phone, this is useful for getting a better look at the store and what items are available in the carousel.
To make this easier, consider editing your controls while in-game or on your desktop while in Steam Link. The button is on the top left of the screen, press that, and then click on Layout Controls. From here, I would drag out both the MB1 and MB2 buttons onto the right side of your screen. This will make it easier to drag the mouse and then appropriately right or left click when you need to.
Moonlight
Moonlight is the second option available to you, but you can only use it if you have a Nvidia graphics card! You can download it on both Android and iOS. Once you have that installed you'll need to use the Geforce Experience application. You might already have this, but if you don't you can get it here.
Open that up and use the gear icon to get to the Settings window. Once here, click on the Shield button on the left sidebar. Click the little button tab that signifies whether or not you want to enable Gamestreaming.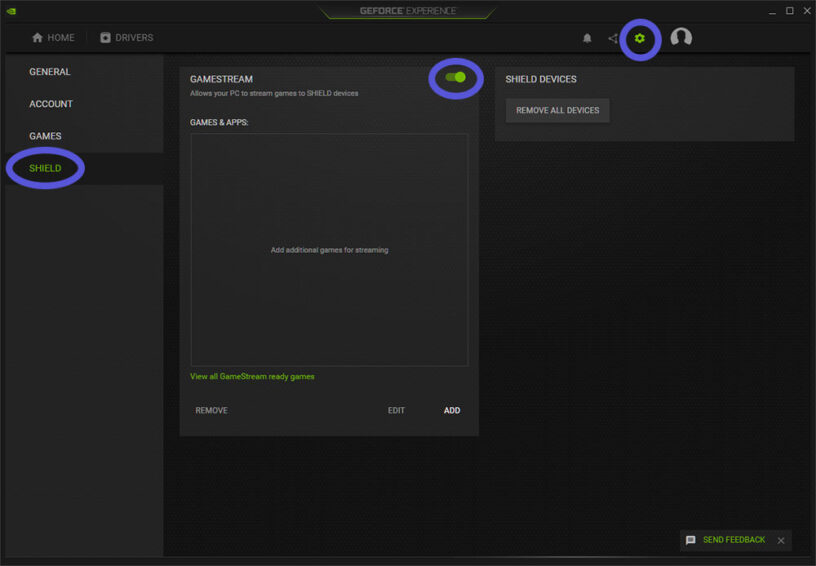 Once you've done this, open up the Moonlight application on your mobile device. You should see your computer listed on the host options, tap on that. You will be given a PIN to use, and you should see a window open up on your PC where you can input it. Once you've done that, you should be connected! You'll see a list of games installed on your computer, and you can just navigate over to League of Legends!
I found it worked much better if I was already logged into League of Legends. Once you are connected to your computer, you can tap and hold on the very left of your screen and swipe to the right. That will bring you back to your games, and you can tap the little tab on the left to edit controls. I turned off my On-Screen Controls, and used the single Multi-Controller Mode. This allows you to manipulate the mouse cursor by tap and dragging your finger around the screen.
To right click and move your Little Legend, you will need to tap you device in the location you want it to go with two fingers! You can tap the mouse on a champion and then move it around to position it, you shouldn't need to hold the tap down.
Tap Three Fingers: Opens Virtual Keyboard.
Tap & Drag: Moves mouse cursor.
Tap Two Fingers: Right click.
Tap Two Fingers & Drag: Move your Little Legend.