Tears of Themis' Friendship Badges are useful currencies that you can use to purchase card level-up and evolution materials. They're especially useful when you need materials that can't be farmed on a particular day. Here's everything you need to know about Friendship Badges.
How to get Friendship Badges in Tears of Themis
You can get these currencies by gifting them to friends, which will automatically give you x30 Friendship Badges back as well. However, this only applies to friends who have already logged in for the day, so it helps to regularly remove inactive friends.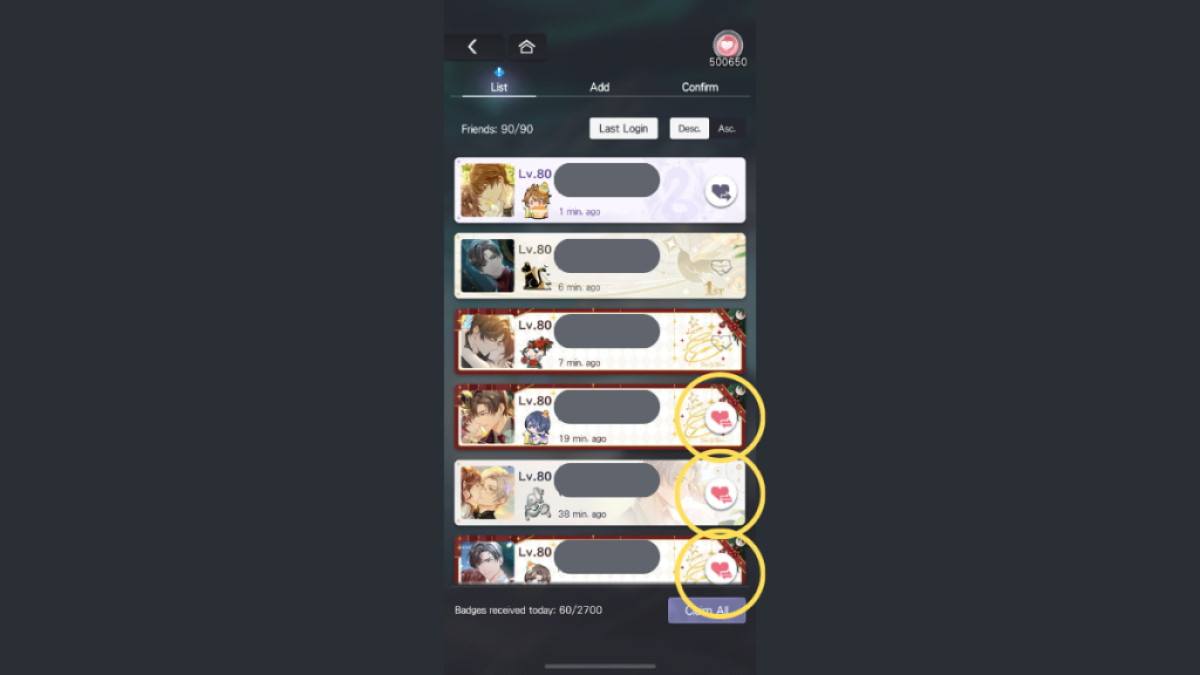 Simply head to the friends menu and click on the pink heart or Claim All button to deliver and receive the Badges. Friends marked with a gray heart have not logged in for the day, but you can still get and receive Badges from them once they've logged in. At max level (80), you can have a maximum of 90 friends and get 2,700 Friendship Badges per day, assuming everyone logs in.
Related: Tears of Themis Episode 7 (Part 2) – The Rain of Monte Cristo (II) Investigation and Trial walkthrough
How to use Friendship Badges in Tears of Themis & what to buy from the exchange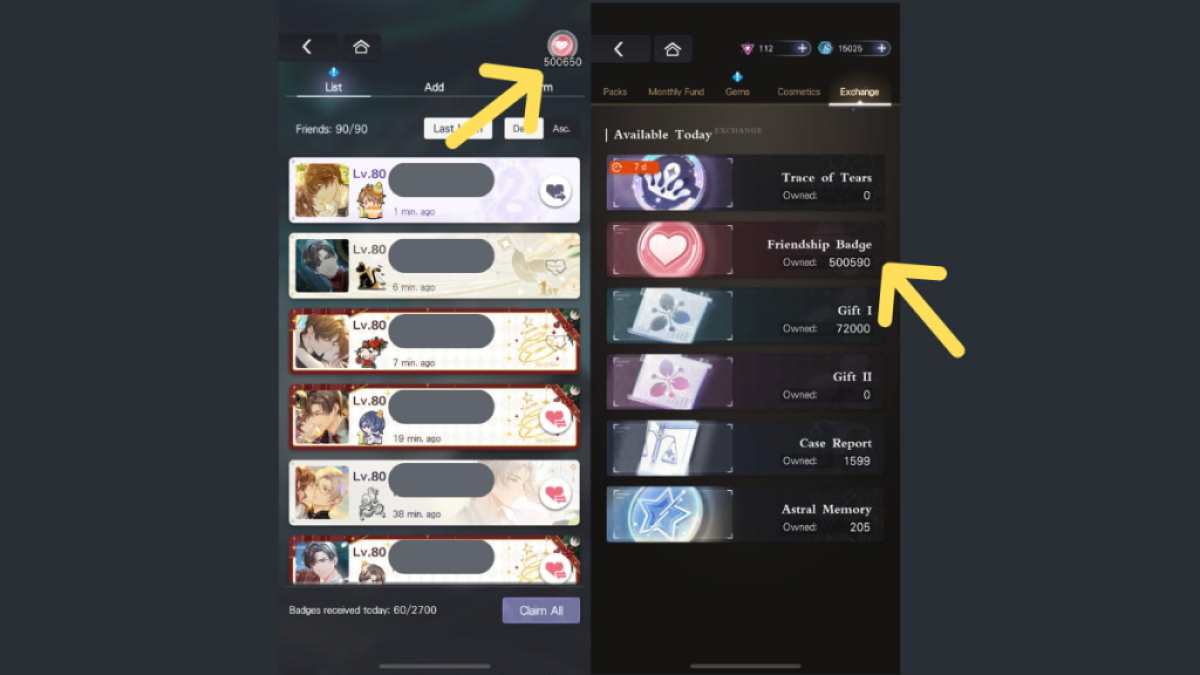 Friendship Badges can be used to purchase various items from the exchange shop. There are two ways to access it:
Head to the friends menu, then click on the Friendship Badge icon on the upper right of the screen.
Head to the Mall, go to the Exchange tab, then click Friendship Badge.
The Friendship Badge exchange shop resets daily. We highly recommend purchasing Stellin as skill level-ups cost a lot of this resource, and you can never have too much of it. Other than that, the Evolution Chips are also great to purchase whenever you need them. Meanwhile, we don't recommend stocking up on the Oracles of Justice unless you recently pulled a large number of cards that need to level up.
Check out our Tears of Themis Legal Studies consultation guide here on Pro Game Guides to help you farm card Evolution materials.