MiHoYo, the company behind the massively popular games Genshin Impact and Honkai Impact 3rd, will soon be unveiling their third title: Tears of Themis, a detective romance game set to release on iOS and Android in Summer 2021.
Tears of Themis Pre-Registration
To sign up for the Tears of Themis pre-registration, visit the link here and input your email address and a verification code. After that, you'll automatically be registered for the game and can expect to play it immediately upon release. Pre-register for Tears of Themis today to earn a free SR (Super Rare) card. You can receive more draw chances by logging in daily, sharing daily, and inviting friends to sign up for pre-registration.
Related: Tears of Themis Character Guide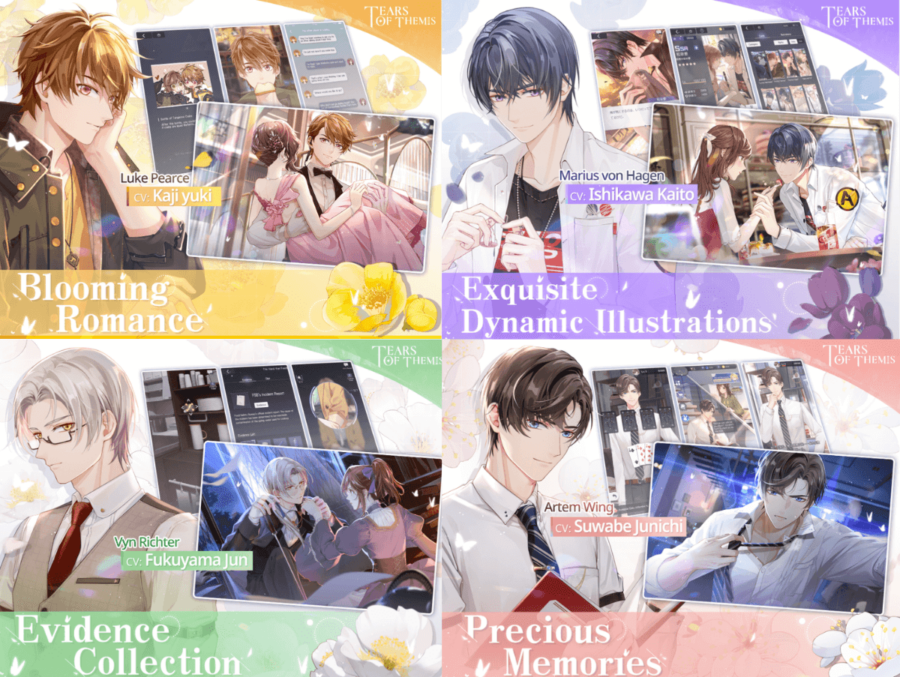 What is Tears of Themis About?
Tears of Themis is miHoYo's first entry in the otome genre, bringing players an exciting adventure of romance and wits. The following description about the game is provided by miHoYo:
Players will assume the role of a new attorney at Themis Law Firm and work hand-in-hand with their destined lover as they investigate bizarre cases that appear in Stellis City. Players must investigate crime scenes and interrogate suspects to obtain evidence and testimonies that uncover the truth. Meanwhile, players can cultivate relationships with four male protagonists through video chats, calls, and character-specific stories. As cases are solved and more truths are revealed, a sinister conspiracy lies in the wings as the line between good and evil begins to blur.
We experienced Tears of Themis in its closed beta testing, and are happy to report that miHoYo has delivered on all the best elements of an otome game. The gameplay features feel fresh and inventive, and the protagonist is a fully-realized character unto herself, even without the company of the four male leads.
Make sure to check out the "Ends of the Scale" pre-registration trailer, which features the game's impressive Chinese voiceovers as well as an exciting look into the heart of Tears of Themis.
Find out how to win debates in Tears of Themis, or check out our list for other great otome games to play while waiting for the Tears of Themis release.