Lead an adventure of wits and investigation, with four unique leading male characters to explore falling in love with. While solving mysterious cases as a law attorney; explore the possibility of love with a boyish childhood friend, a sweet attorney, an elegant doctor, or a CEO/bad boy with a passion for art. Discover all there is to know about them, before deciding which one is destined to love for eternity.
Tears of Themis Character Guide
Visit and chat with these handsome characters to explore their Personal Stories, and give the most affection to the most intriguing one, to unlock more time with them. Get a better look at the qualifying characteristics of the Luke, Artem, Vyn, and Marius; with our Tears of Themis character guide.
Luke Pearce
"Luke Pearce graduated from National Central University with a Master's degree in bioengineering. He is currently a well-known detective in Stellis City and the owner of Time's Antiquities, and antique shot. Born and raised in Stellis, but there's very limited information on him..."
A childhood friend from kindergarten up until high school, suddenly appears back into the picture. With the same boyish smile and enchanting coral eyes; Luke Pearce is now 24 years old and owns his own business. He is sweet and keeps his most sensitive and personal thoughts in a diary. His advanced private investigating skills come in handy when it comes to helping players solve cases. Working together again, after all these years, brings up old memories of when they use to pretend to be Sherlock Holmes and Watson. Whenever he needed his trusting partner, guess who was by his side, to help tie all the clues together? That's right! Luke was more than just a childhood friend, he was family. When he was young, his parents died and he found the love and affection he was missing... in "his Watson", as he would say. However, the details of his disappearance remain vague, and he is adamant on keeping those details hidden. Play Luke's Personal Story to find out more about this very familiar, but mysterious childhood love.
Artem Wing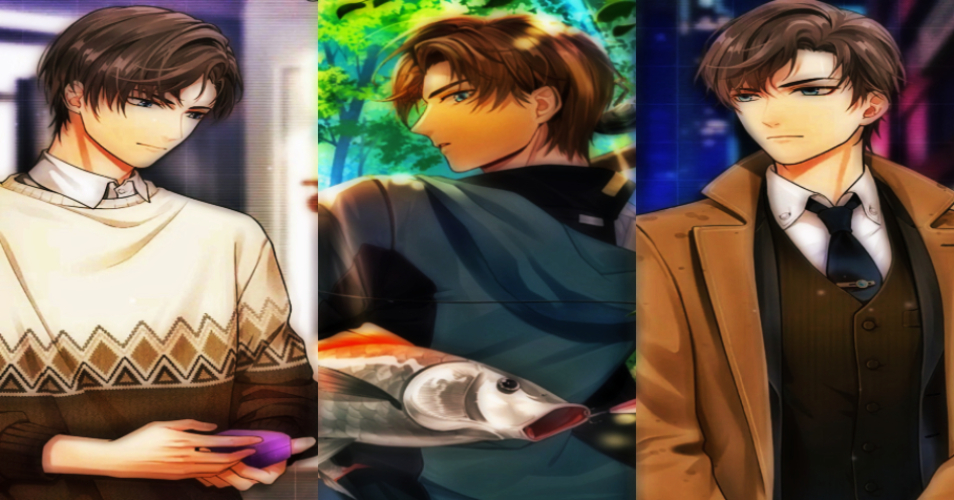 "Artem Wing graduated from the Law School of Stellis University with a doctorate degree in law and passed the state's bar exam with flying colors. He has been Themis Law Firm's ace attorney who can handle all types of cases. Artem Wing is currently the youngest senior attorney in Stellis City. Although Artem came from a family of law where both of his parents are renowned figures in the field, no one would attribute his success to his parents due to his own extraordinary capabilities and achievements. Having a court winning rate of 99.0%, Artem has surpassed his parents in fame and reputation, and is undoubtedly a bright rising star in the legal field."
A very down-to-earth, matured, and handsome man with a stern demeanor and a warm heart. Artem Wing is 29 years old and is the senior attorney at Themis Law Firm, and he is great at what he does. He is the utmost gentleman and seeing him with children is the most endearing sight! Even with those captivating sapphire eyes, he is a stranger to love and has never been in a relationship. He can seem a bit standoffish, but this could be a result of his lack of experience in expressing his emotions to someone he may be falling for! As a junior attorney, with a new opportunity to be Artem's partner at the firm, players will learn that he suddenly finds himself inclined to learn how to deal with some new emotions, with the help of the book "Introduction to the Psychology of Love and Attraction." Artem's inability to properly express his emotions and his mysterious relationship to Dr. Vyn Richter, makes his Personal Story an intriguing one, that players will be anxious to solve.
Vyn Richter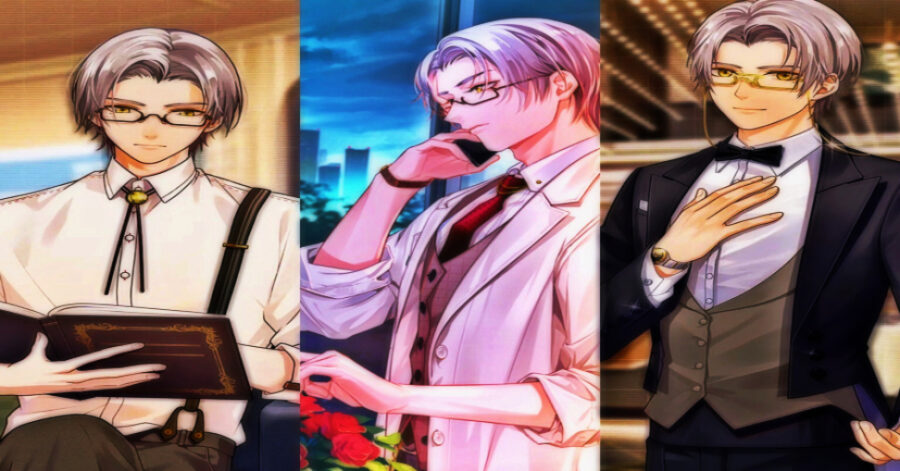 "Vyn Richter is a Renowned psychologist/psychiatrist, co-owner/chief researcher of Giannovyn Mental Health Research Center, and a visiting professor at The School of Psychology of Stellis University. He was born in the Kingdom of Svart; he moved to Stellis City and became a neutralized citizen. He currently holds both a Master's degree in psychology and pedagogy in the Kingdom of Svart. Additionally, he also holds an international license in clinical psychology and hypnotism. His attractive looks and elegancy in speech have attracted the attention of the media to dig into his past and background, but no definitive information was ever uncovered."
The ever-loved professor, that's popular with his students and is always charming in the most elegant manor. Dr. Vyn Richter is 27 years old, and is an alarmingly intelligent and handsome man. He immediately appears to be the ultimate gentleman with his silver hair, captivatingly golden-champagne eyes, and a deeply calming presence. He is more than willing to go above and beyond for his troubled students, and players will be happy to learn that he is comfortably forward in expressing his interest in dating and getting to know them more! Explore as much of Dr. Vyn Richter's Personal Story before falling too hard. Players may just discover, that Vyn could possibly have deeper motives in his seemingly genuine actions.
Marius von Hagen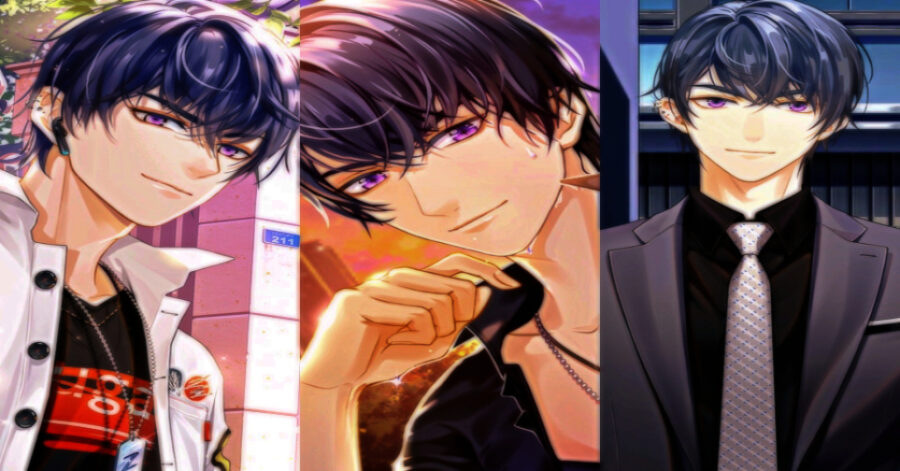 "With an elite education and passion for fine arts, Marius von Hagen was admitted to the world's top art school, Florence College of Art, where he majored in oil painting. He graduated with a Bachelor's degree ahead of time and returned to Stellis to take over the Pax Group as CEO. Even so, he did not give up his pursuit of art; he was admitted to Stellis University as a graduate student in the Department of Art and Art History."
With those deep violet eyes and that playful smile, Marius von Hagen is 21 years old and is most definitely the bad boy in Tears of Themis. Players will first get to know Marius, while defending him on their very first criminal case for, umm... murder. His confidence in his innocence, along with the evidence players will uncover in his case, will ultimately reveal the truth! He is full of himself when it comes to women, but ultimately humble in all other aspects of his life. He is studying under Dr. Vyn Richter for his Master's degree, and is an incredibly talented painter. Players will find that Marius' cavalier demeanor soothes and calms them down in difficult situations. He is devilishly playful and deeply romantic, whether being respectfully subtle or obnoxiously obvious. He can guess a woman's shoe size, with just one glance! He's so dreamy, and is the perfect mix of a sweet guy, with just the right amount of bad boy in him. Marius von Hagen will most definitely be a ToT fan favorite!
Be sure to stay close for more coverage on miHoYo's otome game, Tears of Themis! In the meantime, check out our list of the Best Otome Games.