A Faerie's Dream takes Stellis' attorneys to a relaxing Dream-making scrapbook-like experience, while also welcoming back returning players with returner codes that reward both the giving and receiving ends. The event runs from Dec. 28, 2021 to Jan. 25, 2021 and runs in conjunction with the New Beginnings cumulative log-in event.
A Faerie's Dream Gameplay Mechanics
Collect Materials
All players are eligible to exchange event currency—Delicious Acorns—for various items in the Exchange Shop. Each item in the shop counts as a material, and collecting certain amounts will merit various rewards, including S-Chips and Limited Tears. These Limited Tears can be used in the upcoming event called A Love Poem to Skadi.
Access the shop through the event menu on the lefthand corner of the screen. Click the arrows on the left and right to swipe between different material categories. Meanwhile, milestone rewards can be accessed from the Collection Reward section on the same page.
Related: Tears of Themis Episode 2: The Unbearable Love Investigation and Trial walkthrough
Farm Delicious Acorns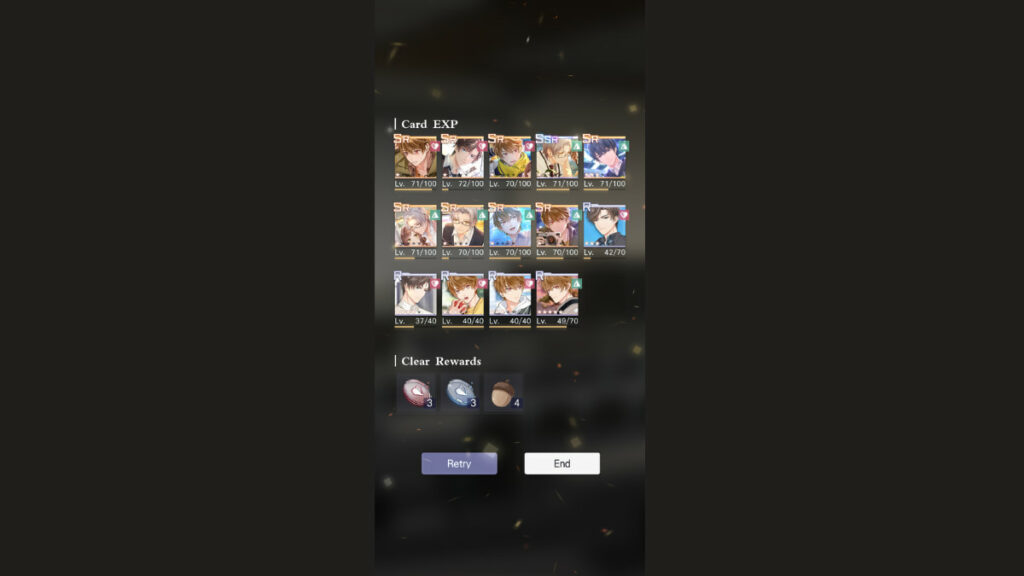 You need to farm Delicious Acorns to exchange for materials. These can be obtained from various game modes, including Anomaly, Personal Story, and Study Levels. However, the Trials of Themis, Temple of Trials, and Fieldwork stages are excluded from this event. Spending x5 AP in any of the valid Debates will grant you x1 Delicious Acorn. You can also obtain x20 Delicious Acorn for free once a day by clicking on the Raccoon in the event page.
Create Dreams and Share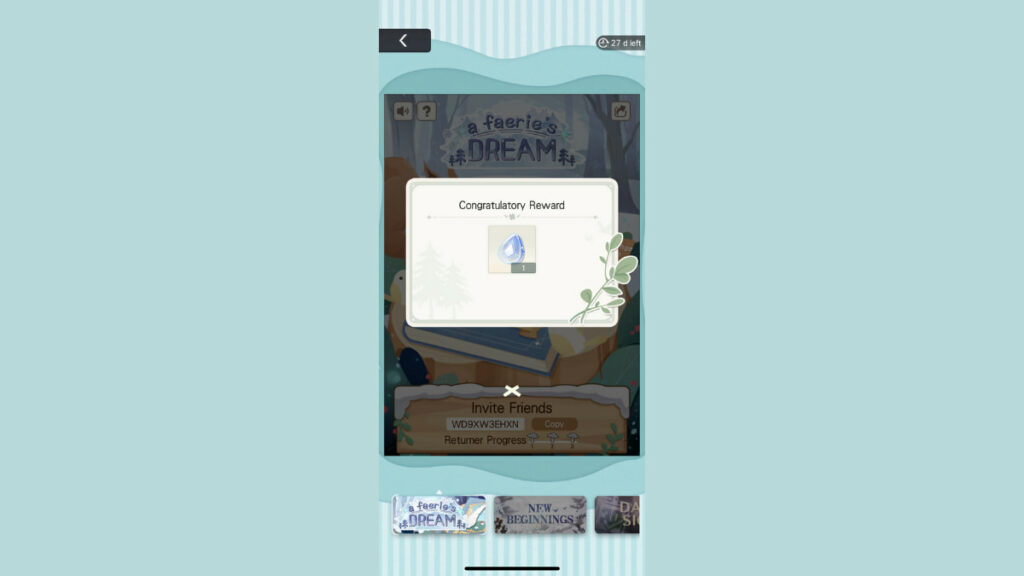 From the same event page, click the storybook to access the Create Dreams menu and click Start Creating on the bottom right of the page. You can decorate up to three Templates and share them with friends. These won't grant you rewards but are fun to do!
Moreover, sharing the event once to FaceBook or Twitter by clicking on the sharing button on the top-right corner of the event page. Doing so will reward you with one Limited Tear.
Related: How to Unlock the NXX Headquarters in Tears of Themis?
Returning Players' Mechanics
All players will all receive an Invite Friends code that can be found on the main event page. Sharing this code to returning players who meet the requirements will grant you one Limited Tear per successful instance. You can get a maximum of three Limited Tears this way!
Returning Player Criteria
Players count as returners if they meet the following requirements:
Have an account created before Dec. 12, 2021 23:59 (UTC+9)
Have not logged into the game for 15 days or more
Have completed the Main Story 1-13
Must be account level 10 or higher
Have not activated any Returner Task for 10 days or more
All eligible players will have a redeem code section on their main event page, where they can input a code from any existing player. They will be granted x2 Limited Tear, x20,000 Stellin, and x20 Oracle of Justice III. Afterwhich, they can also share their Invite Friends code to get the three Limited Tears when they successfully prompt other eligible returners to come back.
New Beginnings Login Event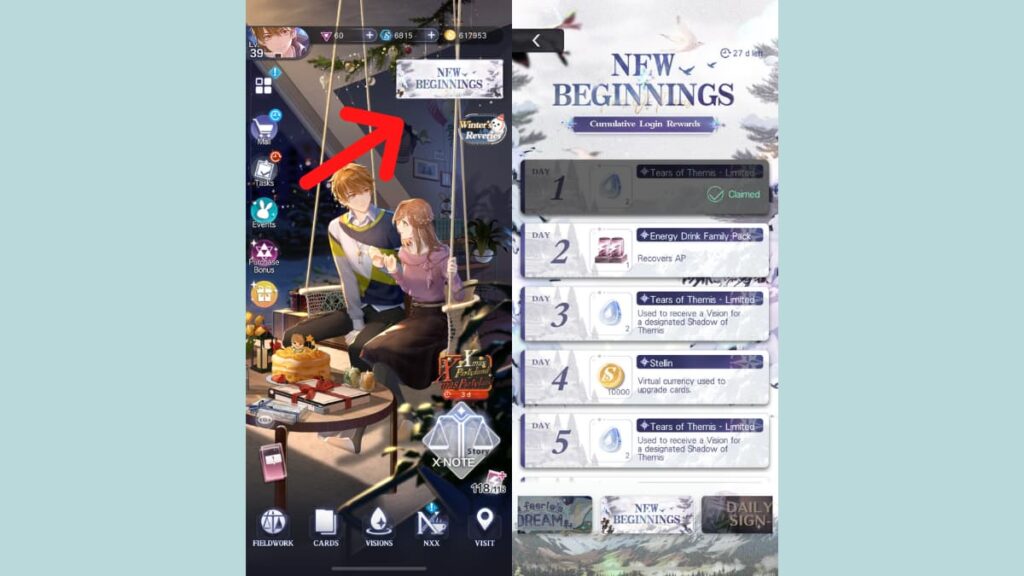 The New Beginnings login event runs in conjunction with A Faerie's Dream. It requires you to accumulate 10 logins to obtain up to 10 Limited Tears and other rewards! Access this event through the rotating announcement banner on the upper right of the screen. You need to manually claim rewards every day or you won't receive them.
Keep yourself busy before the ultra-exciting A Love Poem to Skadi by farming Acorns and materials, or check out our guide on How to Unlock Messages and Private Messages in Tears of Themis? to stay in touch with your virtual boyfriend.