Episode 6 (Part 1): A Vicious Cycle (I) starts off by continuing the Investigation on the disappearance of Heirson's Simon Bloodworth, but evolves into resurfacing the case of Naomi Anderson's death from the request of her brother, Jovi Vance. While the NXX Investigation Team works on various areas in the overarching case, you accompany Artem Wing for on-field Investigations. Read on how to complete all Investigations in both A Vicious Cycle (I) and (II).
6-5
You'll be prompted to find what the suspicious aspect is in Naomi Anderson's case based on Jovi Vance's account. Respond with The source of the overdose.
6-7
While going through the forensic evidence from Naomi's closed case, you remember your conversation with Vance. Choose Naomi Anderson's social connections.
Related: Tears of Themis Episode 5 (Part 3): Sins of Cynicism (III) Investigation and Trial walkthrough
6-9—Inspection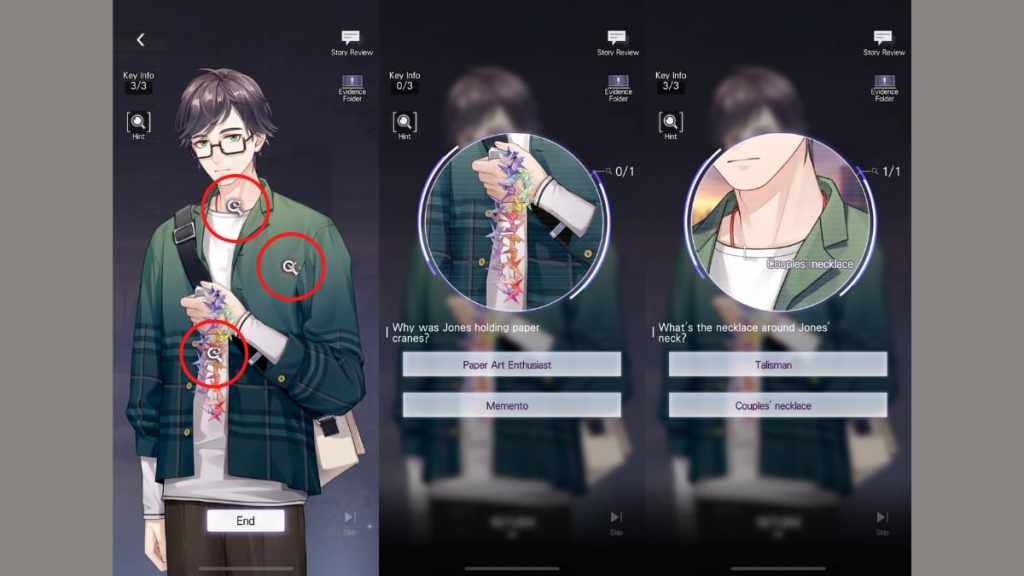 In this stage, you meet Jerry Jones by chance, giving you the opportunity to Inspect his physique. Inspect the following traits:
Neck: select Talisman
Paper cranes: select Memento
Body
6-11
In the restaurant, you and Artem discuss his suspicion of Jerry Jones. He then asks you who else could have harmed Naomi. Respond with Naomi's death was of use to someone. Then, he asks you why Naomi was likely moved after her death. Respond with Location where the body was found.
6-13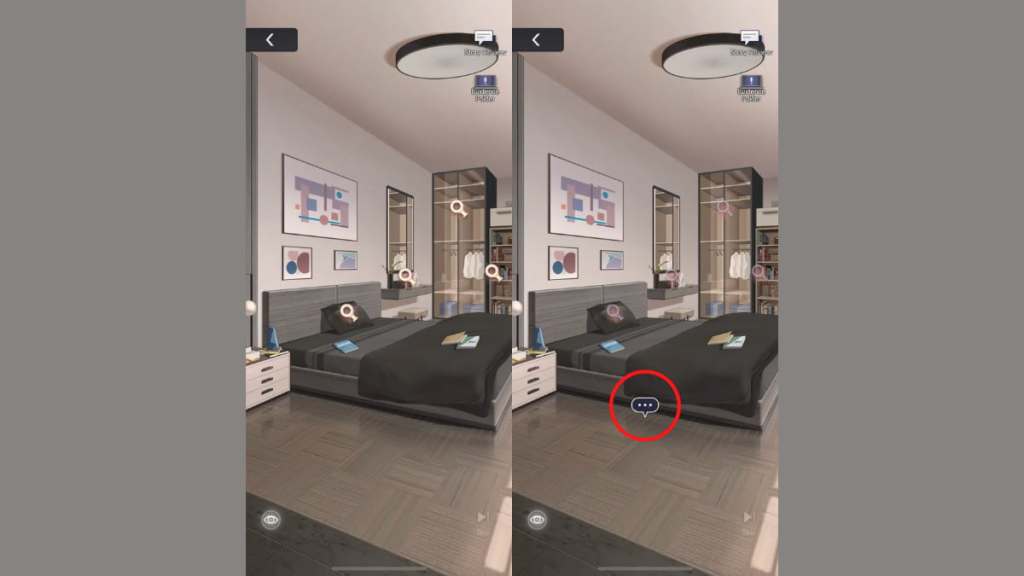 In this segment, you need to go through Jerry's room while he goes to his neighbors to find chairs. The game tells you which four objects to Investigate, but you need to click the dresser, closet, and bookshelf twice to prompt two dialogues each. After, click on the black speech bubble to prompt the story to continue.
6-15—Analysis
Inquiry #1: Jones' conflicted feelings towards Naomi could be seen in...
Connections:
Inquiry #2: Is Jones familiar with North Stellis?
Connections:
Apartment Choice
Refusing to be Picked Up
6-18
After questioning Gene Greene, Darius Morgan returns to the station with a peculiar scent. When trying to recall the source of the fragrance, choose the option Jerry Jones.
6-20
After Artem speculates that Jones is likely Kendrick's latest thrall, you try to figure out their connection. Respond with Research the drug. Later in the story, you question Ava Kendricks.
6-22
Artem states that it's not ideal to arrest Jones immediately. You agree on the premise that Jones may find out the location of the evidence.
6-28
It doesn't matter whether you choose to save Artem or yourself. The story will end the same way. However, if you choose to save yourself, make the following choices next:
West
Art display room
Check out our guide on How to read Sweet Chapters in Tears of Themis to spend more time with the male leads.