Amid Jovi Vance's disappearance, Simon Bloodworth's missing body, and Tyson Turner's deteriorating health condition, your investigation focuses on finding where Heirson's supply of NXX comes from—an effort that zeroes in on the death of a couple, Edwin and Jade Burke. What ensues is a high-profile web of family affairs, where everyone seems to be keen on covering up the truth. In this Episode, Marius von Hagen will be accompanying you for on-field Investigations.
All Investigation answers in Episode 7 Part 1 - The Rain of Monte Cristo in Tears of Themis
7-3
You and the male leads try to put together evidence about Heirson's illegal possession and use of NXX in pharmaceuticals for generating profit. When Luke begins the trail of thought concerning the evidence you have that proves this case, respond with Heirson's inventory records.
7-5—Analysis
7-13—Analysis
After questioning Jun Choi, you and Marius break down what you've learned.
Inquiry #1: Why do you say Caroline Argall probably arranged the meeting between Jun Choi and Irene Burke?
Connections:
Hidden message
How Jun Choi and Irene Burke met
Inquiry #2: Caroline Argall arranged the meeting between Jun Choi and Irene Burke so that...
Connections:
Intentional Arrangement
Common Interests
Inquiry #3: What was Caroline Argall lying about?
Connections:
Marriage taken advantage of
Forced adoptive care
7-15—Investigation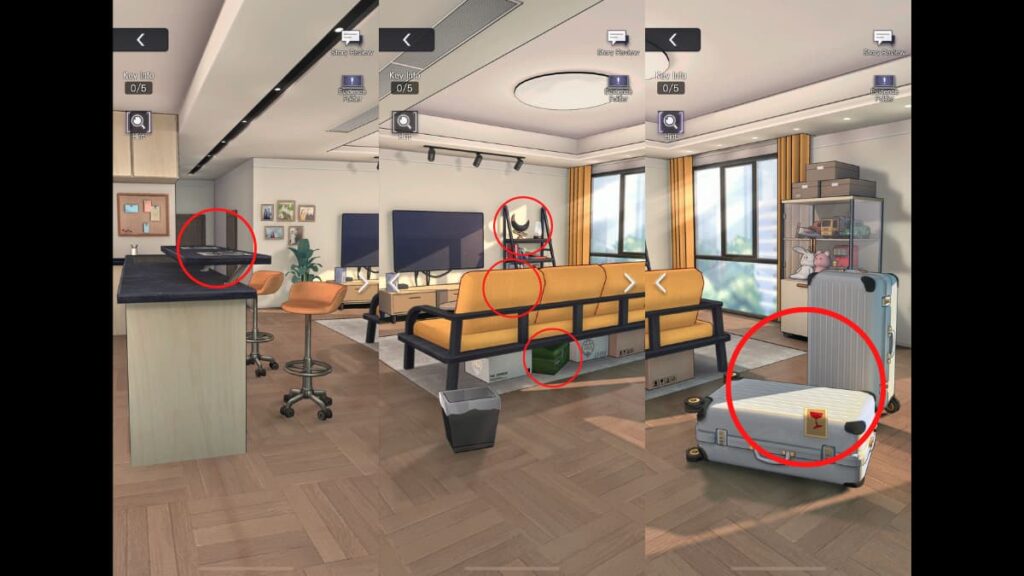 In this stage, you'll be prompted to Investigate Edwin and Jane Burke's apartment. Use the Hint button on the left to help you find clues, and don't forget to click on the arrow keys on the left and right of the screen to navigate the room.
You'll find the following pieces of evidence:
Bar Photo
Sofa Cushion Photo
Toolkit
Moon Ornament
Suitcases
For help on Part 2, check out Tears of Themis Episode 7 (Part 2) – The Rain of Monte Cristo (II) Investigation and Trial walkthrough.