The Romantic Rail Getaway - Treasured Time With Him is the second event under the same concept, now featuring Artem Wing and Vyn Richter. It runs from Feb. 25, 2022, to Mar. 13, 2022, and is open to all players.
Start by accessing the event page by clicking on the Romantic Rail Getaway icon above the X-Note. You'll be prompted to choose a route: a trip to a wine country with Vyn or a trip to a culturally-rich country with Artem.
Choosing a Route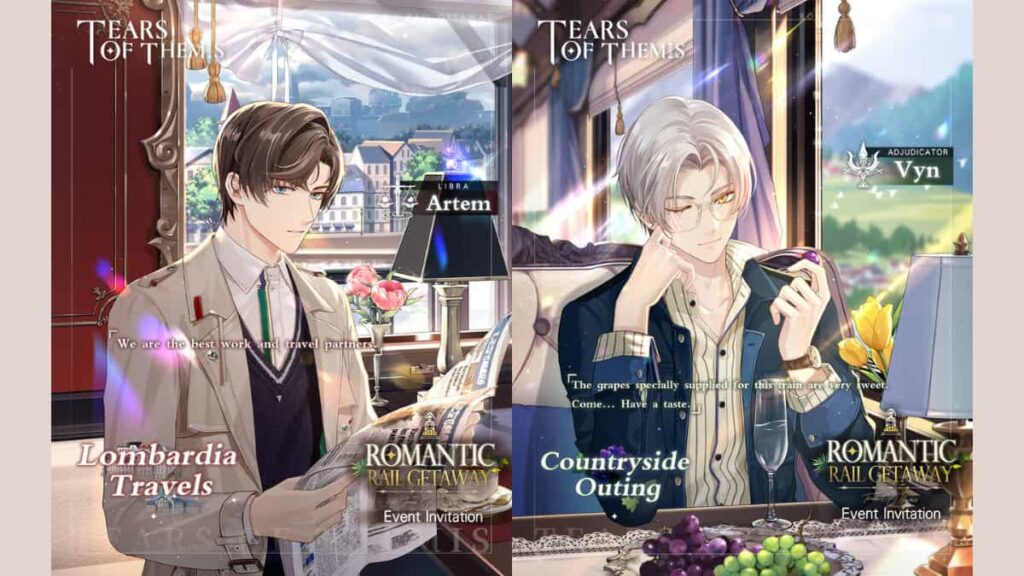 It's possible to complete both routes within the event period, but keep in mind that this event is time-gated by at least five real-time days per route, assuming that you complete the travel agenda every day. You can't switch routes after picking one, so be careful and choose the male lead you love the most.
Apart from gameplay and male lead interaction, the route you choose will also affect the following:
What cards you can use in debates
The event Invitation that you can purchase for a discount (after finishing the route)
The event R card reward
Gameplay Mechanics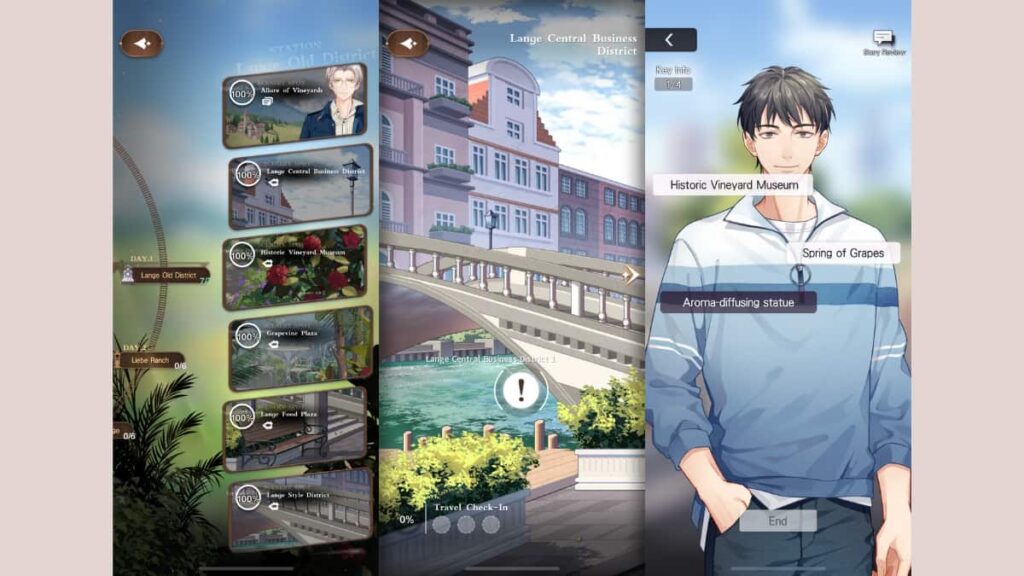 Apart from the first day, which features an extra Scenery Spot to initiate the travel route, each day contains six Scenery Spots. You need to complete all of them to unlock the next day's route. Each Scenery Spot will have two to three Travel Check-In tasks, which usually include two debates or two debates plus one interrogation.
Additionally, the last Scenery Spot for each day contains voiced dialogue, so make sure to turn your volume on to enjoy it!
How do Debates Work in This Event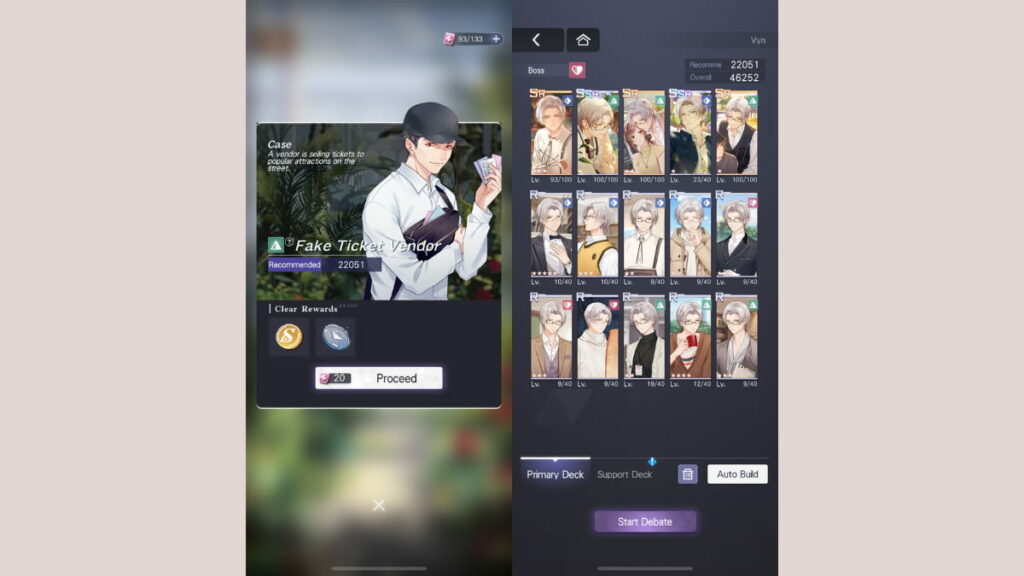 Each debate costs 20 AP, and you can only use cards of the featured male lead for both the Primary and Support Decks. While it may be a good idea to farm some level-up materials to strengthen your Deck, be careful not to use up all your Energy Drinks, as you need to spend about 200 AP per day conducting debates against the world's lawbreakers.
Rewards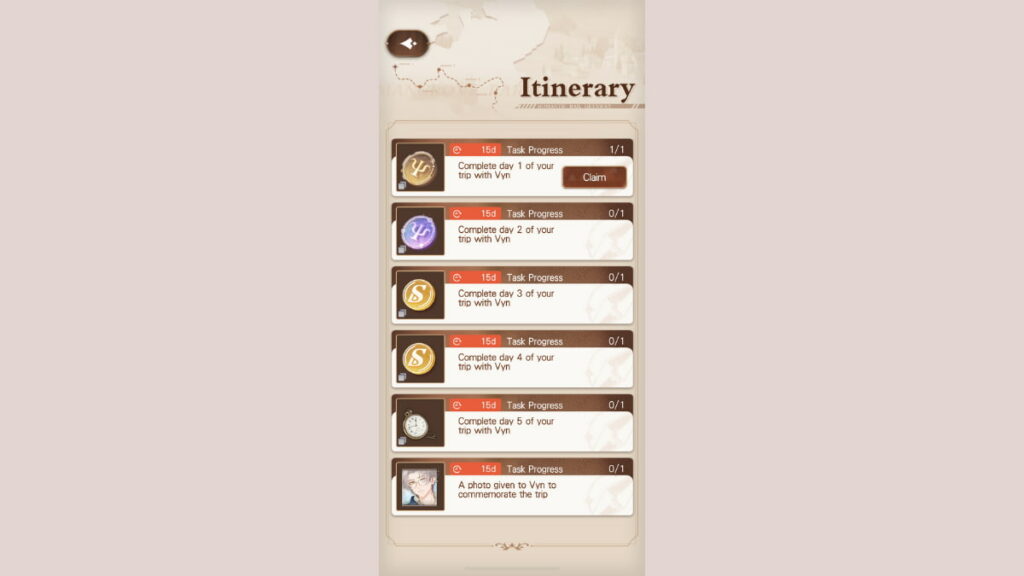 Don't forget to claim daily route completion rewards from the Travel Diary. These include the event R card featuring the male lead you traveled with, as well as card and skill upgrade items.
Completing a route will also give you a 20-percent discount on the Invitation of the corresponding male lead, so try to hold off before making a purchase. Meanwhile, completing both routes will reward you with the Leisurely Getaway Badge.
Check out our guide on How do Limited Tears work in Tears of Themis to help you decide when to pull on the Shadow of Themis.