The Cycle: Frontier is a loot-and-extract style first-person shooter game. As you scavenge and bring back loot items to your base, you can keep or sell them depending on how you plan on using those items. Here's how you can sell your inventory items for credits in the multiplayer PvPvE game.
How to sell stuff in The Cycle: Frontier
In The Cycle: Frontier, any item in your inventory can be sold in the faction markets. Simply interact with one of the three vendors on the base and head over to the Sell Items menu. Here, you can right-click on the items you want to sell or drag and move them to the sell column. Your total reward will be displayed and then you can click on Sell to trade the selected items.
Where to sell items in The Cycle: Frontier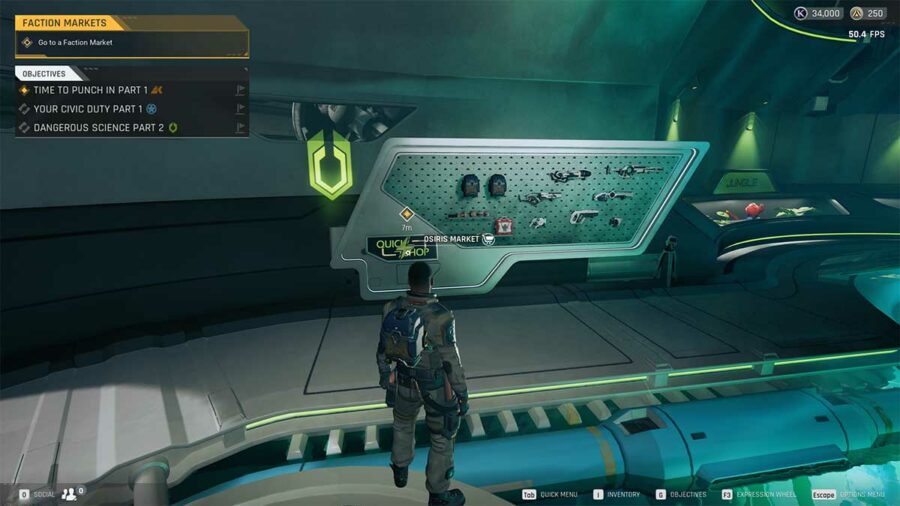 As mentioned earlier, the items that you have gathered in your inventory can be sold at faction shops. There are three factions located inside the base stations. Selling your item at a specific faction market grants you bonus faction points (FP), which you can use to level up your faction tier and unlock special weapons and consumables.
Here are the three faction markets in The Cycle: Frontier that you can visit to sell your items:
Osiris Market
Korolev Market
Ica Market
What items can you sell in The Cycle: Frontier?
Everything that you carry in your inventory can be sold at the faction vendors. Here's a list of every item type that you can sell in The Cycle: Frontier:
Utilities
Weapons
Ammo
Armor
Consumables
Materials
Tools
Attachments
Stay tuned to Pro Game Guides for more The Cycle: Frontier content. In the meantime, head over to our article on Is The Cycle: Frontier releasing on consoles?