Jumping into The First Descendant's beta today? If so, here's our guide and impressions on Viessa, one of the first characters you get to play in The First Descendant.
Viessa Class guide & Breakdown in The First Descendant
If you like ice and stopping your foes cold in a block of said ice, then Viessa might be for you. Viessa is a close-range DPS with a load of built in crowd-control in her kit. She excels at dealing massive damage up close, with all her skills being close-to-mid ranged. It just so happens that while she's dealing all that damage, she's conveniently keeping her enemies frozen stiff. Here's a rundown of her kit:
Viessa's Skillset
For clarity, all of Viessa's skills apply a debuff called Ice Shackle when they hit an enemy. This debuff is a slowing effect that has four stages. Think of these stages like levels of slowing, with the final stage leaving the enemy frozen solid.
Passive: Ice Sphere - When Viessa inflicts a level two Ice Shackle on a target, she gains a charge of Ice Sphere. When an enemy comes within close proximity of her, a shard of ice shoots out, dealing a percentage of Viessa's Skill ATK to the target. There is a 15-second cooldown on this effect.
Related: Other Borderlands games to play if you loved Tiny Tina's Wonderlands
Ice Beam - Viessa fires an exploding shard of ice in front of her, dealing Skill ATK damage first, then dealing additional damage from the following explosion to all enemies within a 3.5 radius of the epicenter. Direct hits apply two stacks of Ice Shackle, and the explosion applies one to all enemies within its radius.

This ability has a seven-second cooldown, making it great for rapidly applying Ice Shackle to multiple targets.

Frost Fog - Grants Viessa a 30% movement speed boost and causes her to emit freezing fog all around her. Moving leaves a trail of frigid ice that applies two stacks of Ice Shackle to any that dare come in contact. In addition, Frost Fog recharges a portion Viessa's shield when activated.

It is possible to maintain permanent uptime on this ability if you have enough Skill Cooldown Reduction. We recommend going for this, as it does not require much to achieve.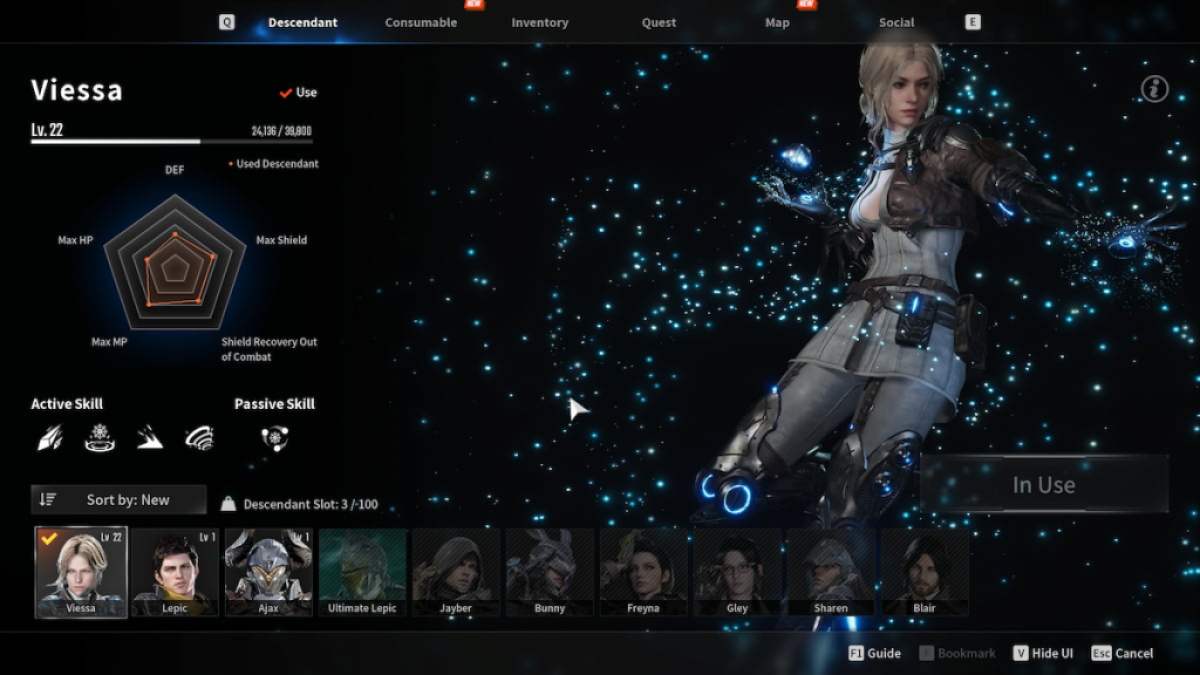 Ice Wave - Viessa fires a sheet of ice in a cone in front of her, dealing high damage, and applying two stacks of Ice Shackle to any targets hit by it.

Very simple ability but very effective. Pairs nicely with Ice Beam, as you can easily freeze a group of enemies if this ability is followed up right after it. Its eight-second cooldown lines up almost perfectly with Ice Beam's.

Blizzard - Viessa conjures a centralized snowstorm in front of her that lasts for six seconds. Any enemies caught within are dealt massive ice damage over time (DoT) and suffer constant application of Ice Shackle. After six seconds, the snowstorm explodes, dealing a burst of ice damage to all enemies within six meters of its radius.

More often than not, any enemy hit by this ability will be frozen in place by the end of it, regardless of the amount of Ice Shackle stacks present. This ability deals significant damage but leaves Viessa open while she casts it. Be careful when you use it.
For more guides for games like The First Descendant, check out Is Destiny 2 worth playing in 2022 or Borderlands 3 Money Farming Guide – Get SDUs & Cash Fast! here on Pro Game Guides.