When you are first getting started in The Survivalists, you will notice that there are quite a few things locked at first. This might be a bit confusing, because obviously you are going to need to really start crafting some stuff early in the process to survive. Well, there is quite a bit to craft, and a whole lot your character can learn. We'll be walking you through the exact process of getting up to speed with crafting, and learning how to craft certain items in the game.
Getting more Blueprints
To unlock more Blueprints in The Survivalists, you will just need to craft all of the available items that you see. You can first craft items out of your hand, which opens up the possibility of creating various tools. This will also open up the ability to refine resources, which you can then turn into more important items that you can use. There are many Blueprints you can learn, and you will receive more as you utilize additional crafted items.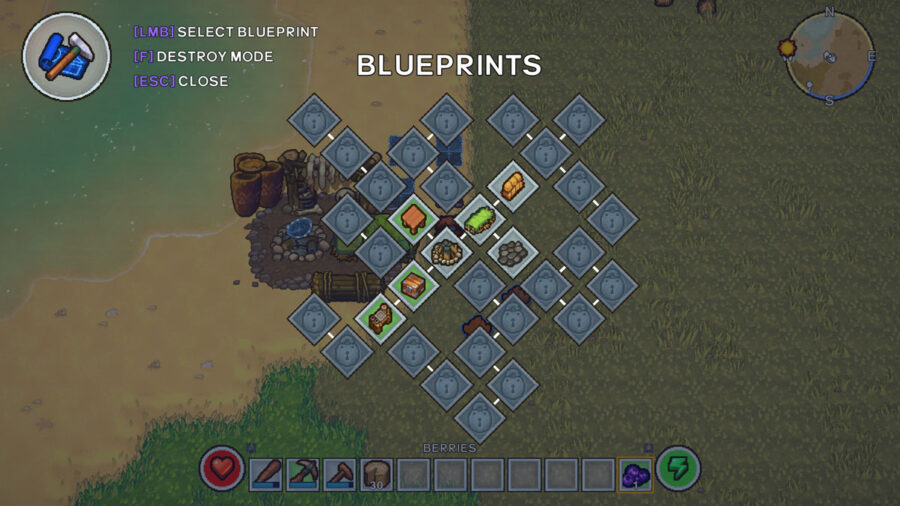 The first thing you have is crafting out of your hand. These Blueprints are pretty easy to open up, because the majority of the items you need to craft everything is nearby where you start the game. This is all basic stuff, so just craft an item, collect the next resource, and continue crafting until you've got everything unlocked. Next, you will want to actually open up the Blueprints menu and start making stuff like beds and campfires. To open up the Blueprint menu, look to the top left of your screen and see what button is labeled there:
There are two things you are going to want to craft right away. That is a bed, so you can save your game and sleep, and the Campfire which will open up some additional things that you can create. Once you create the Campfire, you will get access to the Crafting Bench. This is how you're going to create a lot of better tools and really start getting into the meat and potatoes of the game. Once you have the bench, you will then be able to make yourself a Forge, which will increase your ability to craft even further!
Learning cooking recipes is along the same lines. You'll need to setup the campfire, and when you interact with it you will open up the campfire cooking recipes window.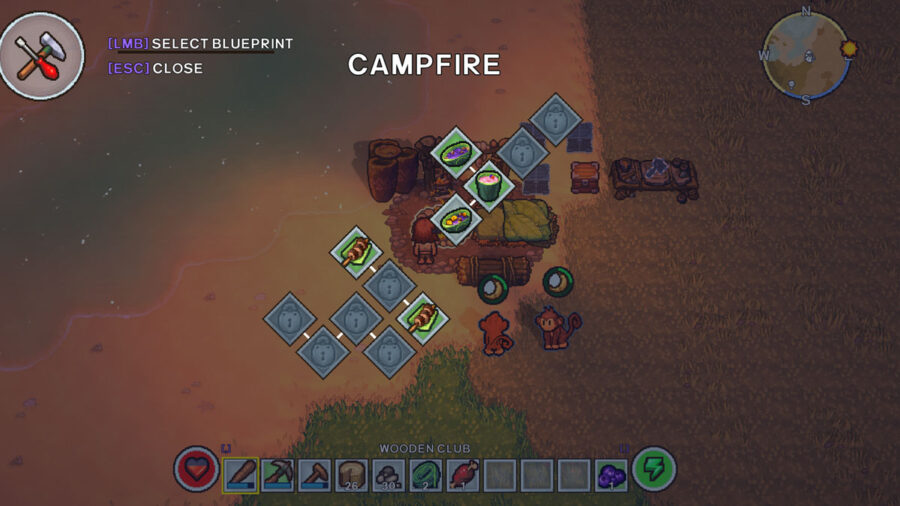 You can then select the item you'd like to cook, and then add the items to the campfire afterwards to create it! Believe it or not, you will need your multitool to cook, which makes that one of the most important tools you will have in your belt!