The island you find yourself stranded on will not be the only island you explore, though it will be for a while. First, you need to focus on surviving, but alas, once you've bolstered up your base, acquired a forge, started training your Monkeys and found the Mysterious Stranger, then you might be ready to start on building a raft! A raft allows you to travel to other islands and explore them for hidden goodies! Here's our guide on how to build a raft in the Survivalists!
Firstly, you need to find the Mysterious Stranger and complete the task he sets you. Once that task is done, you should get a Spyglass in return. This Spyglass is crucial to be able to find other islands; without it, you can't! To use the Spyglass, select it and hold the use button; as long as the view isn't blocked, the horizon should come into focus.
How to build a raft
The raft is created by being next to the sea on a shoreline. If you try to build it anywhere else, the game will not let you. Place the blueprint of the raft onto the sea; it'll cost you 6x Wooden Rods and 3x Rope. However, the raft alone is not enough to travel to other places, as you need a sail. The sail is created using the Crafting Bench; you'll need 3x Fur Clump, 3x Palm Leaf, and 3x Rope. It's easier and faster to let the Monkey acquire, deliver, and build these two blueprints so that you can focus on other things.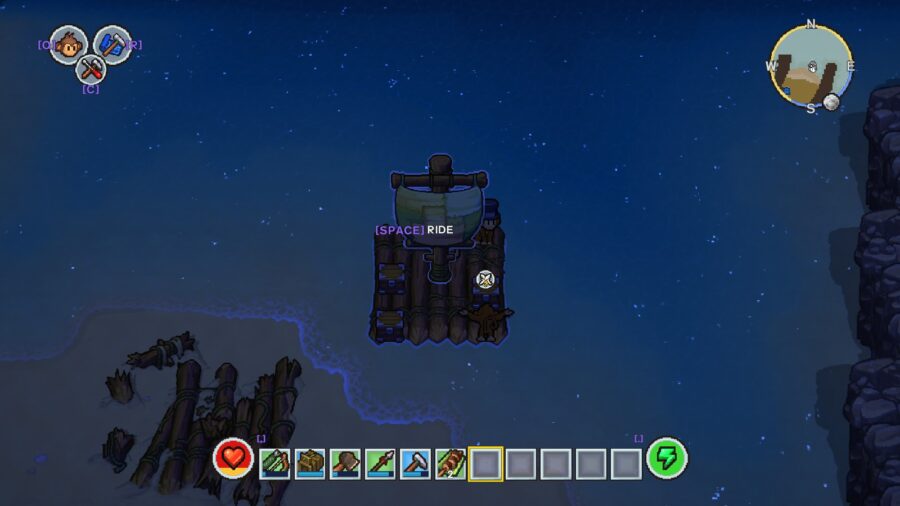 How to sail
Once you've merged the sail and the raft, your vessel is complete! Go on board, and if playing on PC, press Space, and you'll gain control of the raft. Press Q and E to rotate the sails and find the direction of the wind. To do this, keep rotating the sails, and then the sails will blow out in a certain direction, which means you've caught the wind behind your sails. That's all there is to it!
To help make things easier for you, be sure to bring a Combat Monkey with you, as the sea is not the safest of places, so while you're sailing the raft, the Monkey can be saving your life!