V Rising does not allow players to make glass until a bit into the game. You'll first need a furnace and the glass recipe to make glass. If you do not have it yet, you'll need to defeat Christina the Sun Priestess to get the glass recipe.
How to craft glass in V Rising
As soon as you have the prerequisites, you can place 20 Quartz in the furnace and let it cook for one pane of glass. Placing the furnace in a confined Castle room and ensuring the surrounding floors match will make the furnace make glass faster. If your floor tiles are all from different materials, it will prohibit the furnace from working faster.
How to find Quartz in V Rising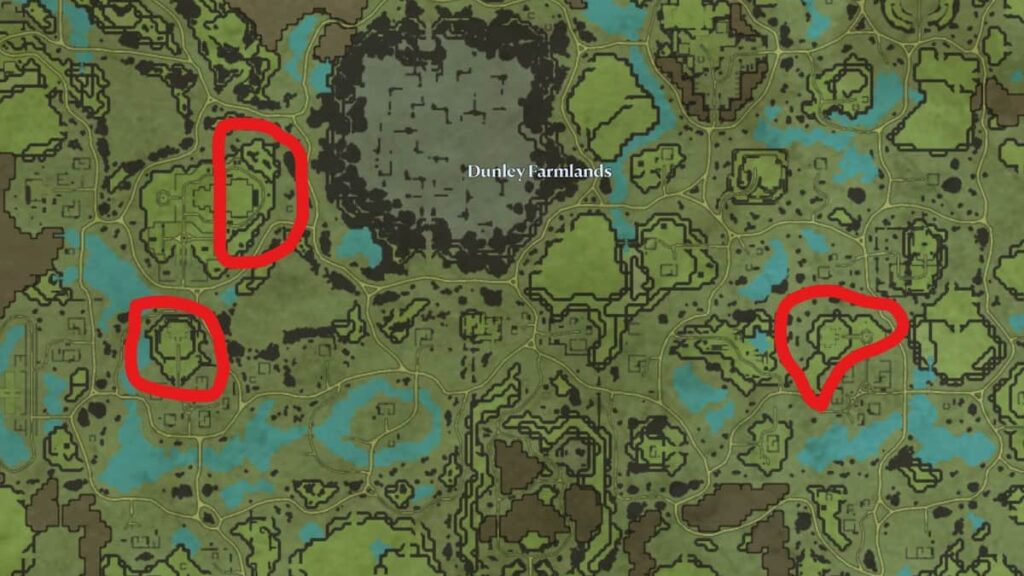 The most convenient spot to find Quartz is just west of Dunley Farmlands at the Dunley Monastery. Quartz can also be found at other reliable locations around the same area, and we've circled three of the best ones above. You'll get 40 to 50 quarts from each Quartz deposit, so if you have small projects that need Quartz, you won't need to do it for very long.
For more on V Rising, check out How to plant seeds in V Rising or How to fish in V Rising here on Pro Game Guides!