In Vampire Survivors: Legacy of the Moonspell, you can unlock the Night Sword weapon on the new Mt. Moonspell stage. Here is what you need to know on where to find the Katana, and how to evolve it into its powerful upgrade Muramasa.
How to get Night Sword in Vampire Survivors: Legacy of the Moonspell?
The Night Sword is located north of the Mt. Moonspell map and can be found at the very top of the snowy mountain. As soon as the stage has started, travel north up the center of the level until you see a large Torii gate. Pass under the structure and make a right on the cliffside pathway. From here, you will zigzag left and right around the windy mountain, passing under several additional Torri gates. Eventually, you will see a large skeleton hunched over a cliffside, and the Night Sword will be hovering on the ground in front of it. Quickly swipe the katana from the enemy and run away. Now that you have the powerful sword added to your collection, you can evolve it into Muramasa using the method detailed below.
Related: New content coming to Vampire Survivors in its first DLC, Legacy of Moonspell
How to evolve Night Sword into Muramasa in Vampire Survivors: Legacy of the Moonspell?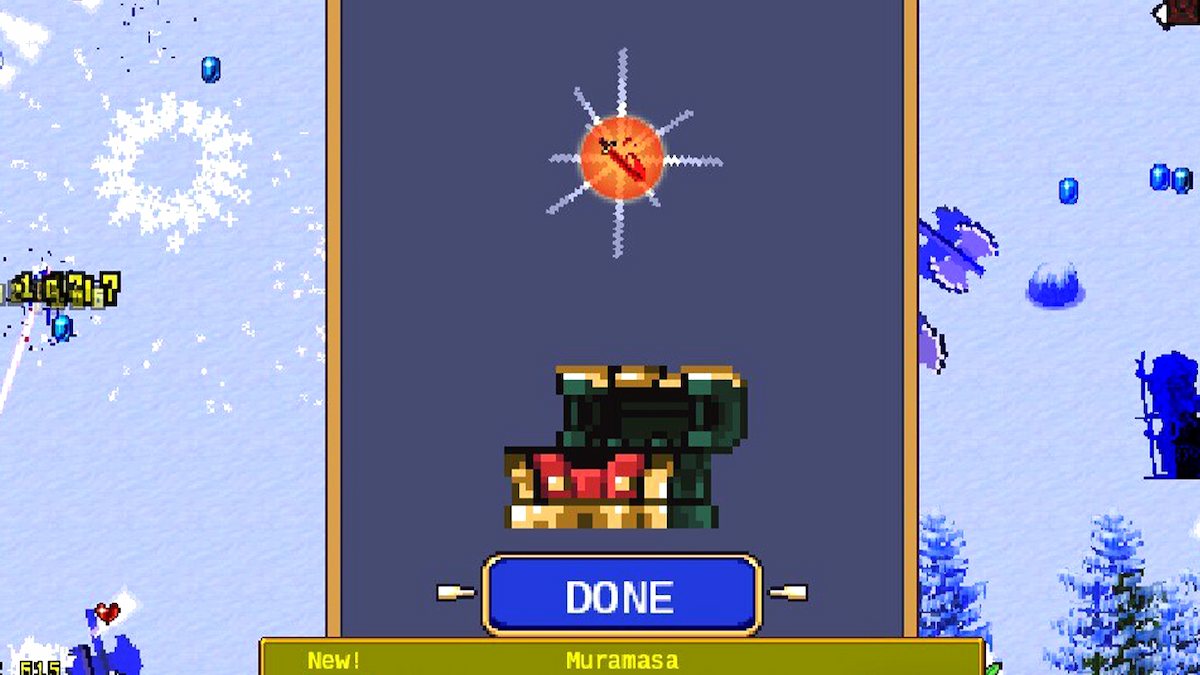 The Night Sword evolves into Muramasa combined with the Stone Mask passive item. However, you will first need to get your Night Sword to level 8 and have the Stone Mask completely maxed out. Once both items have reached their full levels, you can evolve them into Muramasa in a random chest drop. If you have Arcana XVI Slash enabled, the Vampire Survivors weapon evolution will even dish out critical hits while having its damage doubled. When Muramasa is combined with Queen Sigma's Victory Sword, you will be able to deal immense damage to groups of enemies.
Want to learn more about Vampire Survivors? If so, check out Best Vampire Survivors Character Builds for Beginners on Pro Game Guides.