In the 0.5.2 patch of Vampire Survivors, developer Poncle added a host of new features, including a brand new character, Concetta Caciotta. A demonic figure wielding an electric guitar, Concetta's starting weapon, the Shadow Pinion, is one of the most mechanical weapons introduced in the game.
But how do you unlock the guitar and Pinion-wielding demon? Well, there are a few steps to follow that we've listed below.
How to get Concetta Caciotta
To unlock Concetta Caciotta, you first need to unlock Gallo Tower. To do this, start up the Dairy Plant, and reach at least level 60 on any character. This will unlock Gallo Tower.
Concetta Caciotta is the new Coffin character in Gallo Tower. She's discovered in a Coffin hidden in the far northern reaches of the stage.
Where to find Concetta Caciotta's Coffin
To find the Coffin, head north in Gallo Tower and hug the left-hand side of the stage. You'll want to continue past the Bracer passive item and as far north as the Arcana unlock. If you've stuck to the left, you'll eventually find a mirror with a glow around it.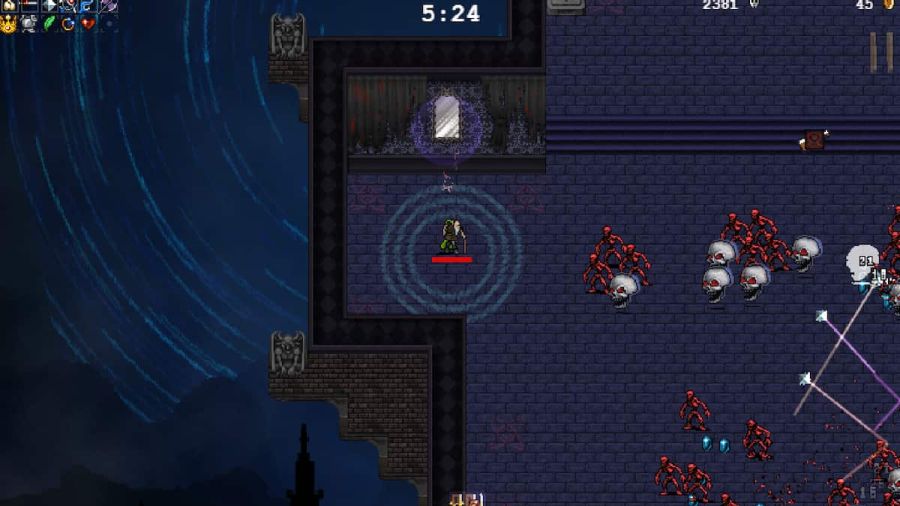 Enter the mirror to find yourself in a hidden room. Here you'll find the Coffin and a number of enemies. These enemies are pretty easy to deal with, as they won't actively attack you. But they have quite a lot of health, so you'll have to be ready to deal a lot of damage to them. Make sure you've picked up weapons that can hurt them outside the confines of the walls, such as the Garlic or Lightning Ring.
Related: How to unlock the dog character O'Sole Meeo in Vampire Survivors
You'll also have to watch out for bone dragons that cross the screen from time to time. Dodge them, but be careful not to exit through the mirror. If you do, you won't be able to get back into the hidden room and will have to restart the stage. 
After you've defeated all the enemies surrounding the Coffin, walk into the Coffin to unlock Concetta Caciotta.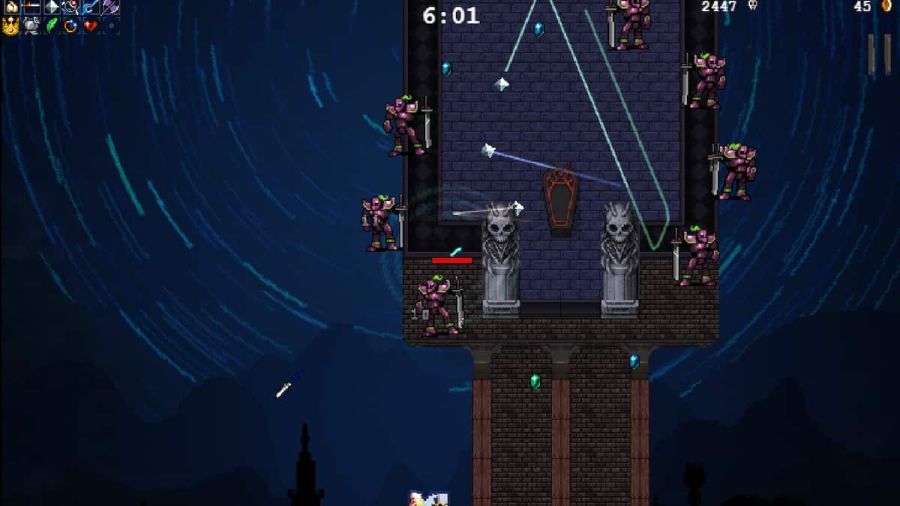 Unlocking the Shadow Pinion
Once you've unlocked Concetta Caciotta, you'll have access to the Shadow Pinion. Survive any level for 15 minutes with Concetta to unlock the weapon for all characters.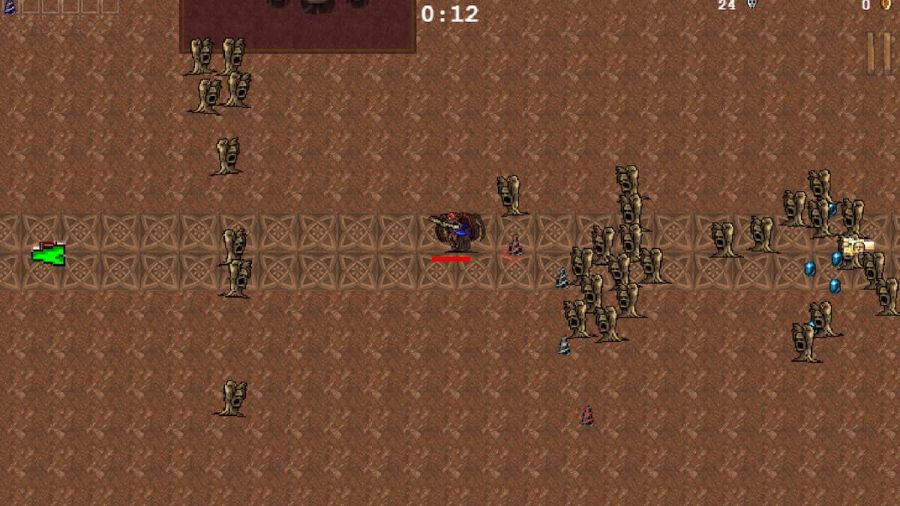 The Shadow Pinion works differently from almost every other weapon in Vampire Survivors. First, it leaves a trail of drills behind your character. Then after tapping the mouse button, it fires the drills in the direction you're facing. This can be difficult to manage at first, but after a few tries, you'll get the hang of it!
For more Vampire Survivors guides and information check out How to unlock the Gatti Amari weapon in Vampire Survivors on Pro Game Guides.