If you have played Wordle, Quordle, or any of the many word puzzle games that have been taking the world by storm lately, you may have felt that these titles have not provided enough of a challenge for you. If this is the case, make sure to try out Duotrigordle, in which you need to solve 32 puzzles at once!
What is Duotrigordle?
Just like Dordle, Quordle, and many other word puzzles inspired by Wordle, Duotrigordle was created in early 2022 thanks to the global popularity of word-guessing games. The creator of Duotrigordle, Bryan Chen, credits Wordle, Dordle, Quordle, Octordle, and more as his sources of inspiration. His is an extremely intimidating word puzzle game that challenges players to solve 32 different word puzzles in one go.
How to Play Duotrigordle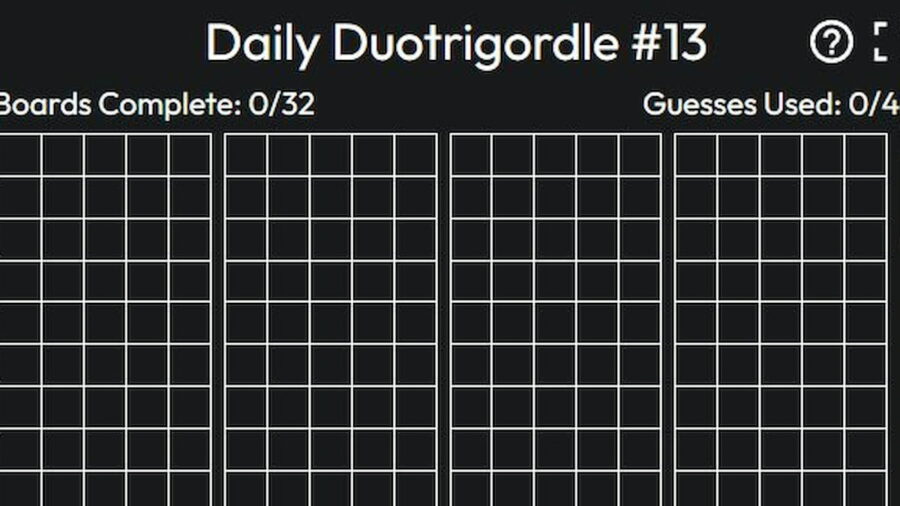 Just like Wordle and others in a similar style, Duotrigordle has players type in five letters to create a word to guess. Depending on how close the player is to the correct word, they will be given green tiles (correct letter in the correct spot) or yellow tiles (correct letter in the wrong spot). Players must watch all 32 puzzles as they progress but can only guess one word at a time for all puzzles. The game gives players 40 chances to solve all puzzles.
Want to see more games inspired by Wordle? If so, check out What is Survivle? A Reverse Wordle Game on Pro Game Guides.