The Storm Fury's event has begun! Once again, Primal Forces have begun massing within the Primalist Future, and it is your job, as one of Azeroth's greatest heroes, to beat them back from wince they came. In doing so, you'll be rewarded with some decent gear. But how do you go about such a task? Well, we've already experienced the event in full and can guide you on how to deal with the Storm's Fury in WoW Dragonflight.
WoW Dragonflight - The Storm's Fury
The Storm's Fury event is an event that started with Dragonflight most recent 10.0.5 update. It is a catch-up event offering item-level accessories slightly above that of gear from Primal Storms. To start the event, you'll first need to make sure it's active first.
On the Thaldraszus world map, look for a purple elite icon, similar to how world bosses appear. If it is active, head to Primalist Future portal location shown above. If you do not see it, this means the event is not active currently. Upon being active, it will only stay active for four hours at a time.
Once inside, you should see four Primalist portals listed on your map. Head to each of these and stand near the portal to disable it. This takes a little time because the Storm's Fury is a group event. The more players standing near the portal, the faster it is disabled. Enemies may spawn to attack players defending the portal. Kill them to speed up the process slightly.

When the first portal is disabled, repeat the process three more times for each portal, and a Primalist boss will spawn in the central northern region of the map. This boss is extremely beefy, and requires several players to kill. However, once it has met its demise, you will receive some gold, a special cache, and Elemental Overflow in a random quantity. Opening the cache grants you Essence of Storm and Storm Sigils.
Rewards for the Storm Fury's Event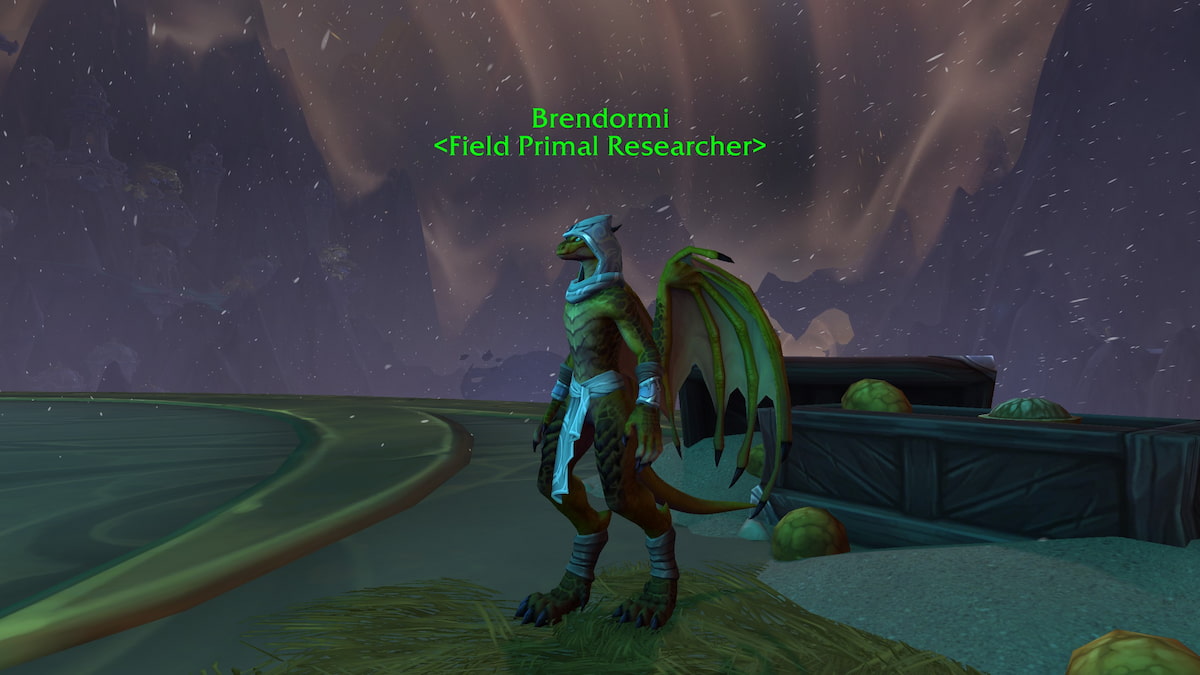 Head back to the entrance of the Primalist Future, and look for Field Primal Researcher Brendormi. This NPC is a vendor that sells a plethora of rewards, including item level 389 accessories, mounts, and even toys, all for the various amounts of Essence of the Storm and Elemental Overflow.
For more quality content on WoW Dragonflight, check out our Cobalt Assembly Rep Guide – WoW Dragonflight right here on Pro Game Guides.