WWE 2K22 is now available for download, and players are wondering if the game features cross-platform support, as well as crossplay. Unfortunately, WWE 2K22 does not feature crossplay in online multiplayer mode.
This means that PC players will not be able to play with friends who own PlayStation or Xbox consoles. However, it will feature cross-generation gameplay, which means PS4 and PS5 players can play together, only if both players have the PS4 version of the game. The same is applicable for Xbox One and Xbox Series X|S users.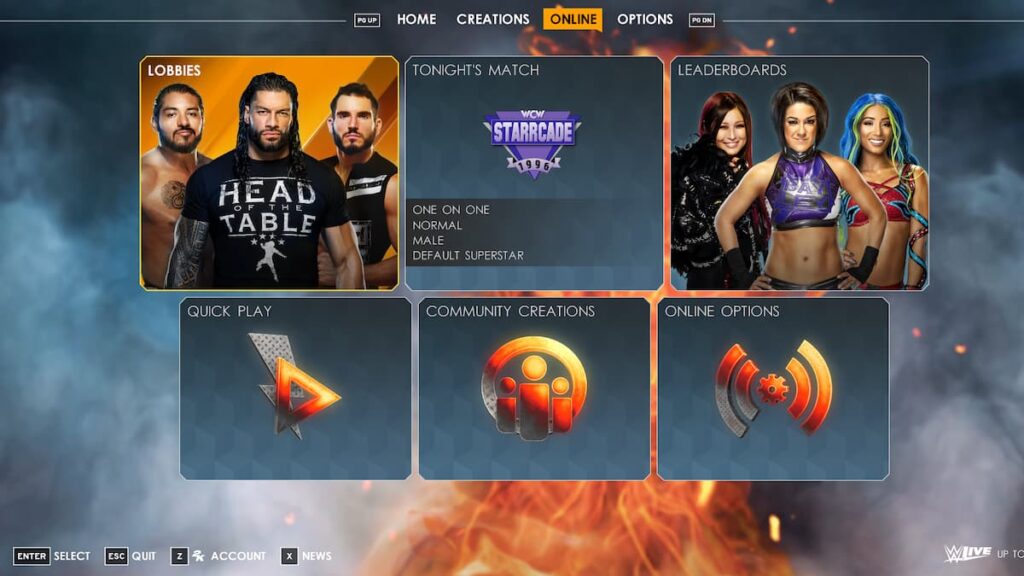 WWE 2K22 will not have cross-platform gameplay, but it will have cross-platform support for the Community Creations library, which will be shared across PlayStation, Xbox, and PC players. This feature will allow players to upload customized cosmetics and share them with the entire community.
Related: What is MyRise in WWE 2K22?
Players can also download their favorite community designs, including customized Wrestlers, Arenas, Belts, Movesets, MITB Briefcases, and much more.
WWE 2K22 features a brand new Control System, both for PC and console players. This means keyboard-and-mouse players will only match up against each other. PlayStation players will only matchmake with other PS users. Similarly, Xbox owners will matchmake with Xbox One and Xbox Series X|S players.
Wondering what is the download size for WWE 2K22? Check out How many GB is WWE 2K22? on Pro Game Guides!