Proving Ground shrines can be some of the tougher ones in The Legend of Zelda: Tears of the Kingdom. Losing out on items can be really tough, especially when going up against Constructs with fused weapons of their own. Link is going to have to be pretty sneaky and intuitive to get the blessing from this shrine.
Location for Rasitakiwak Shrine (Proving Grounds: Vehicles) in TOTK (Zelda Tears of the Kingdom)
Rasitakiwak Shrine is located in the Akkala region in Tears of the Kingdom. It's slightly southeast of Tarrey Town, below where Kaepora Pass starts. The exact coordinates for this shrine are 4166, 1323, 0229.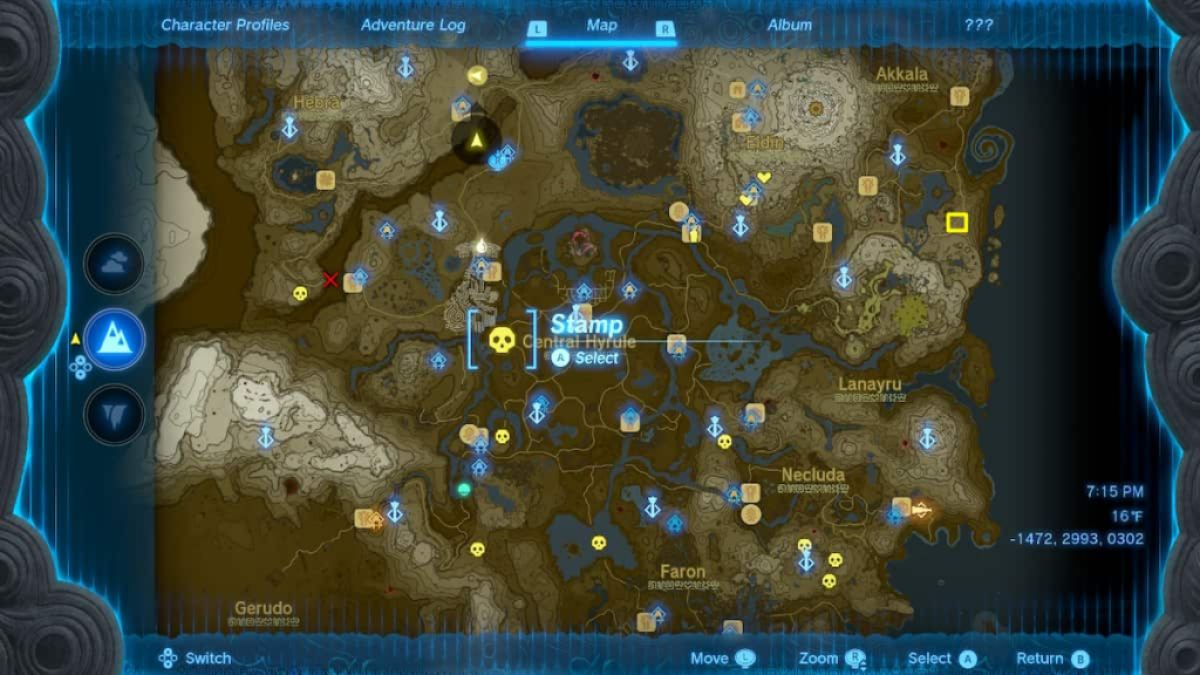 How to clear Rasitakiwak Shrine (Proving Grounds: Vehicles) in TOTK (Zelda Tears of the Kingdom)
The idea behind this shrine is that there are loads of vehicles that Link can use to run over the constructs. This is more of a suggestion than a mandate, though; Link can totally beat this shrine just using tactical espionage.
To start out, use one of the boxes for cover.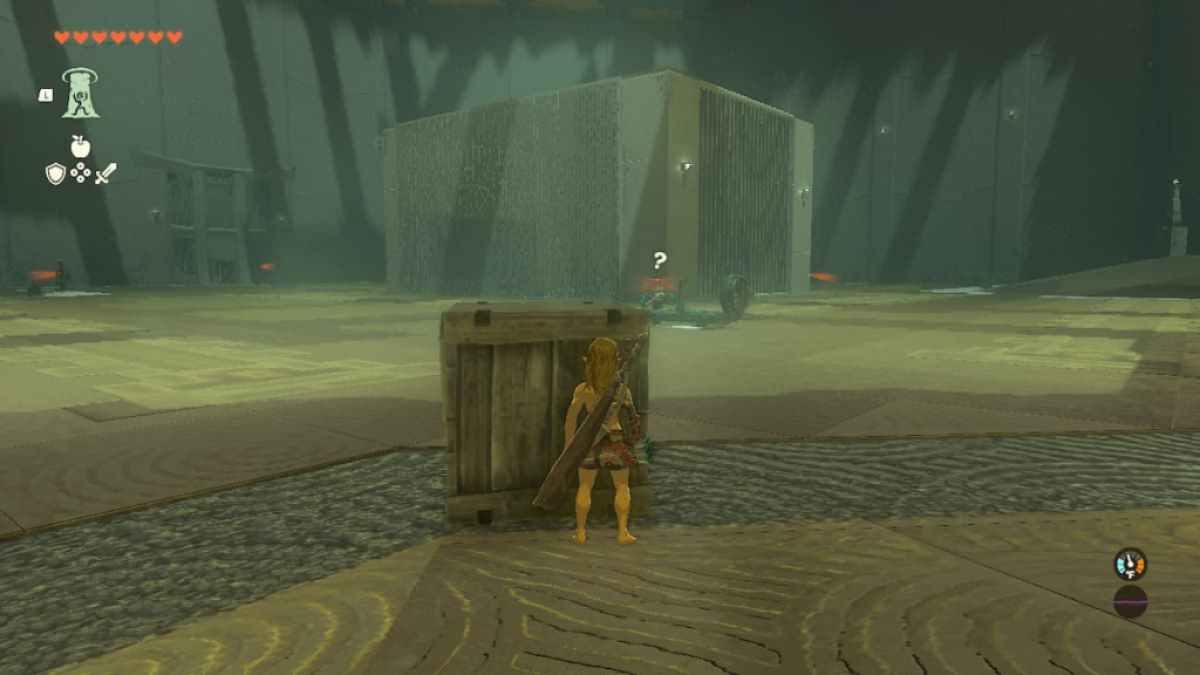 If the construct in the middle of the room isn't looking, Link should have a free headshot here. A headshot will take out half of this construct's health, leaving an opportunity for Link to rush and get the kill.
From here, players can go right or left, as there are constructs on either side. I personally went to the left, since there are less constructs in that direction, and there are pillars Link can hide behind.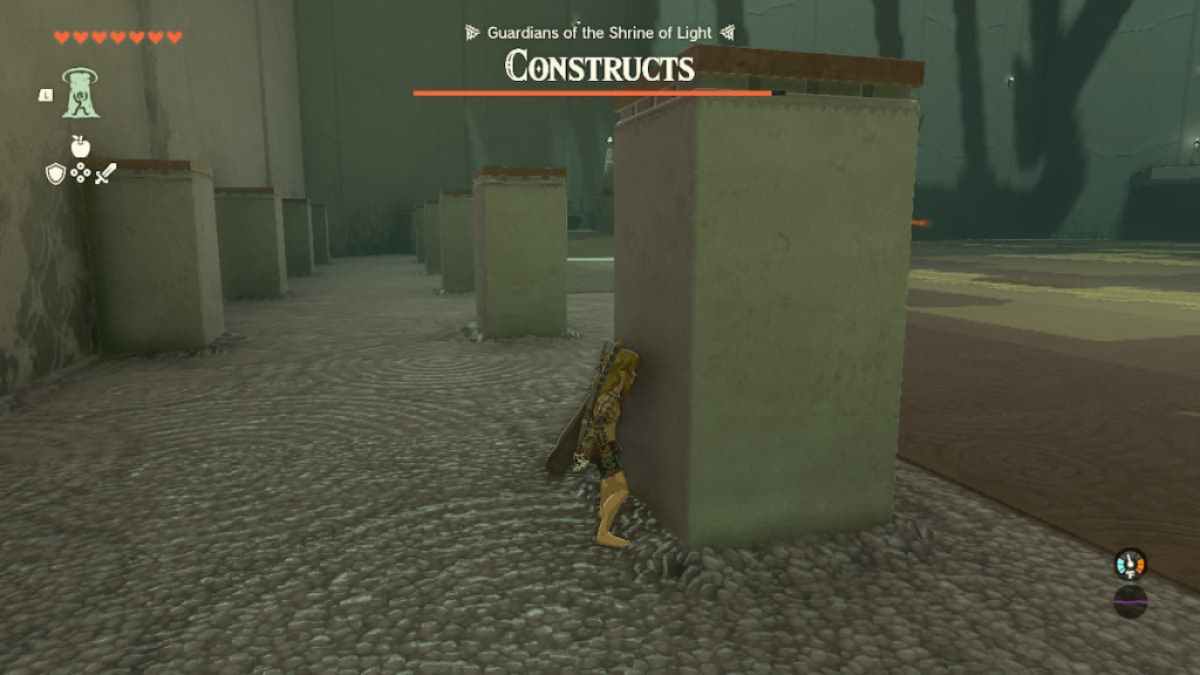 It's very important not to aggro the construct in the back, though; that construct is bigger and should be saved for last.
Related: How to clear Mayaumekis Shrine (Downward Force) in Zelda TotK (Tears of the Kingdom)
Another tip I found for this shrine is making sure to fuse Link's weapons with construct parts. Most of the weapons Link can pick up in this shrine are weak clubs and wooden sticks. I was able to fuse a Soldier Construct Horn to one Wooden Stick, though, that added up to 12 attack power.
On the right side of the shrine, there is a construct who is in a ripe position for a Sneakstrike. Hug the right wall and avoid the gaze of the other constructs, crouch, and then attack the construct from behind.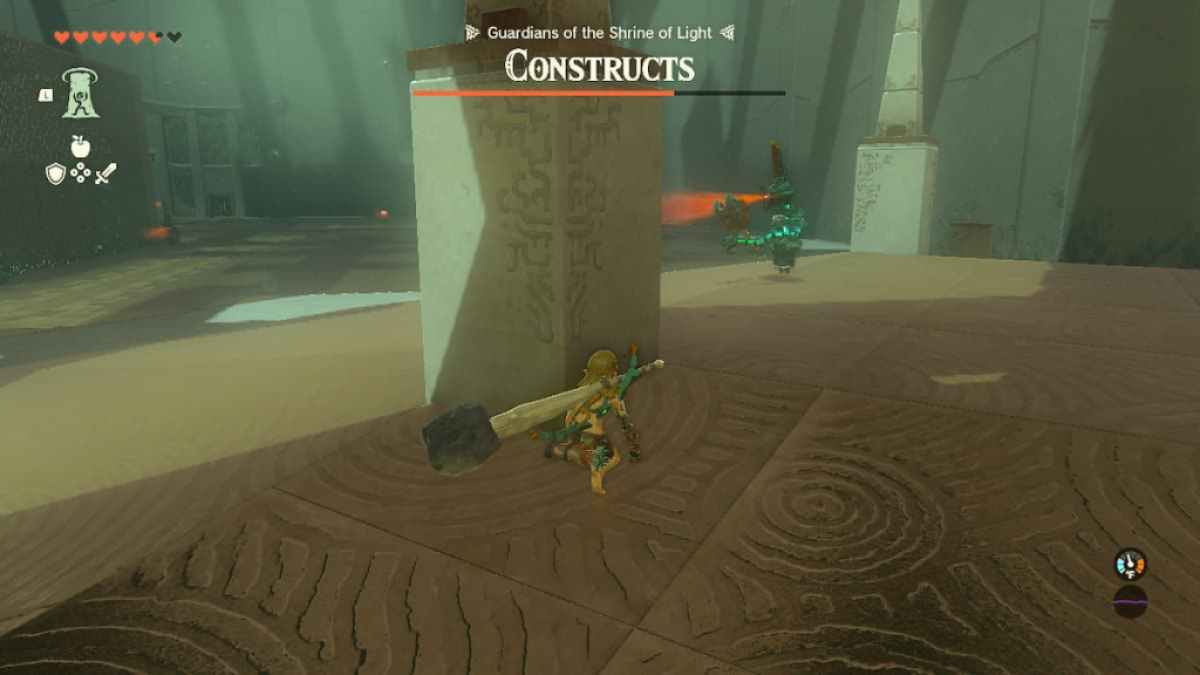 As for the rest of the constructs, take out the one with the Spiked Iron Ball first. This way, Link can steal that weapon, which has 13 attack power. That weapon is a great boss killer as well as a quick way to clean up the remaining constructs. Once all the constructs are defeated, Link can consider this shrine done.
Want more Zelda Tears of the Kingdom guides? Pro Game Guides has you covered with How to clear Turakawak Shrine (Stacking a Path) in Zelda Tears of the Kingdom (TOTK).