My favorite thing to do in The Legend of Zelda: Tears of the Kingdom is building crazy contraptions to fly to new places, cars that zoom across Hyrule, or rafts to avoid drowning. I quickly noticed that my Zonai Charges depleted fast, leaving me needing a lot of Zonaite. Fortunately, there is a way to farm Zonaite,\ and ensure I could keep building as I pleased.
Best places to farm Zonaite in Zelda Tears of the Kingdom (TotK)
The best place to farm Zonaite is in The Depths. This dark underground cavern is teeming with Zonaite Ore. You can find Zonaite all over this area, but some locations have higher concentrations. This includes:
Abandoned Mines
Enemy Encampments
Korok Encampments (0006, 2521, -0623)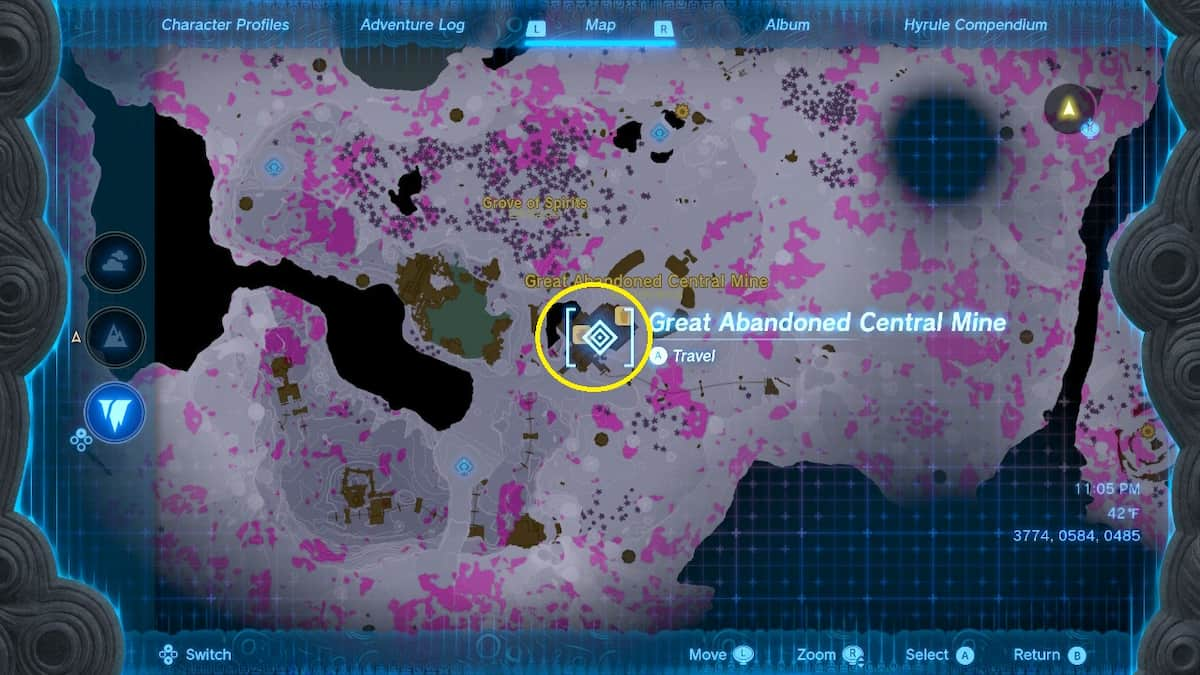 The Great Abandoned Mine, coordinates 3774, 0584, 0485, and Lindor Canyon Mine, coordinates -2004, 1310, -0715, are great sources of Zonaite. The center of The Depths also has an abundance of Zonaite you can farm. Enemy encampments are another great source of Zonaite. There are usually several Zonaite ores you can break, and some Bokoblins carry Zonaite on their back. You must defeat the enemies guarding this material, but it is well worth it.
Related: What do stars mean next to weapons in TotK (Zelda Tears of the Kingdom)?
How to farm Zonaite in Zelda Tears of the Kingdom (TotK)
Seek out Zonaite ore and ensure you have a blunt weapon or Bomb Flowers to break the ore. You can also find huge Zonaite deposits that look like rock walls, which can also be broken with explosives or blunt objects. Keep an eye out for their blue-green glow while exploring in The Depths.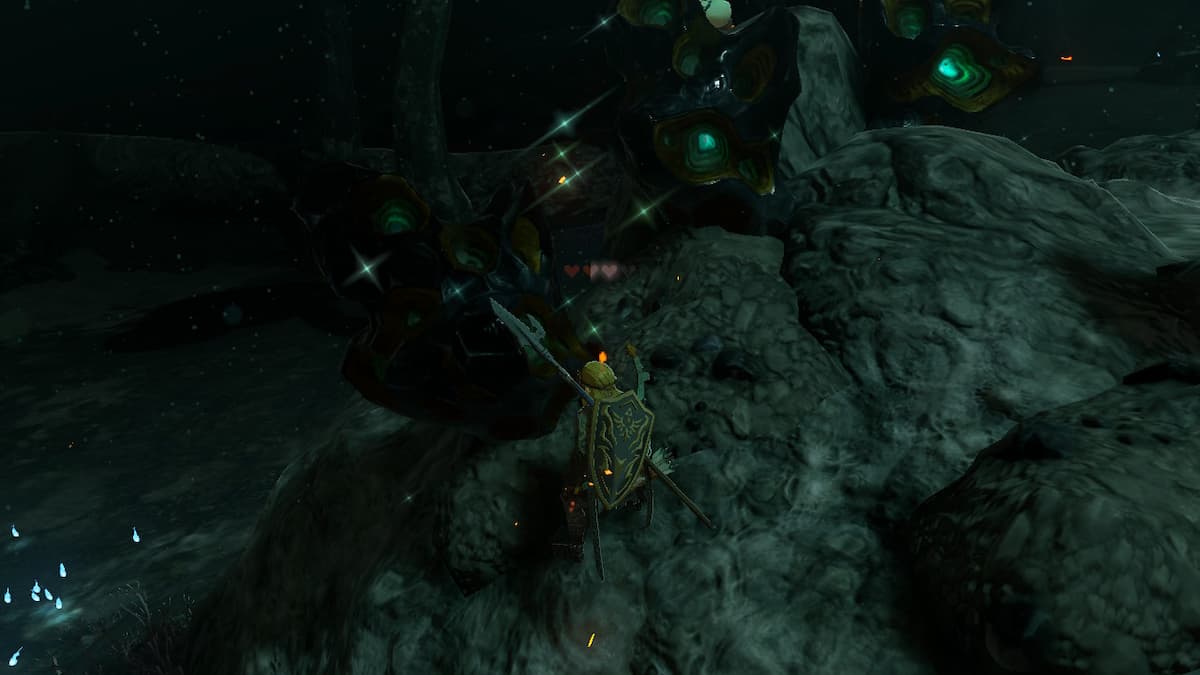 What to do with Zonaite in Zelda Tears of the Kingdom (TotK)
Zonaite is used at Forge Constructs to create Zonai Charges and Crystallized Charges. Zonai Charges are necessary to power your Zonai devices and get more devices from Zonai Device Dispensers. On the opposite end, Crystallized Charges increase your Energy Cells.
For more information on The Legend of Zelda, check out How to farm Poe in Zelda Tears of the Kingdom (TOTK) and All Bargainer Statue Locations (Map) in TOTK (Zelda Tears of the Kingdom) on Pro Game Guides.