The Final trailer for The Legend of Zelda: Tear of the Kingdom is here. It showcased a lot of information and gameplay, which has led to both excitement and speculation. We have broken down everything we noticed in the new trailer below for Tears of the Kingdom.
Everything shown in the Third Legend of Zelda Tears of the Kingdom Trailer
Demise and Ganondorf
While the villain of Tears of the Kingdom is not confirmed, there is almost guaranteed to be a dual combination of Ganondorf and Demise. Ganondorf was teased early on, but we received a full view of the iconic villain in this trailer. Ganondorf appears to be back to his usual appearance; something fans wanted from Breath of the Wild.
In addition to Ganondorf, we received a backshot of another evil-looking entity that we are convinced is Demise. This figure resembles Demise's design, updated for Tears of the Kingdom's style. Demise serves as Ganondorf's power source, being the incarnation of this character's power, so it stands to reason Demise will return.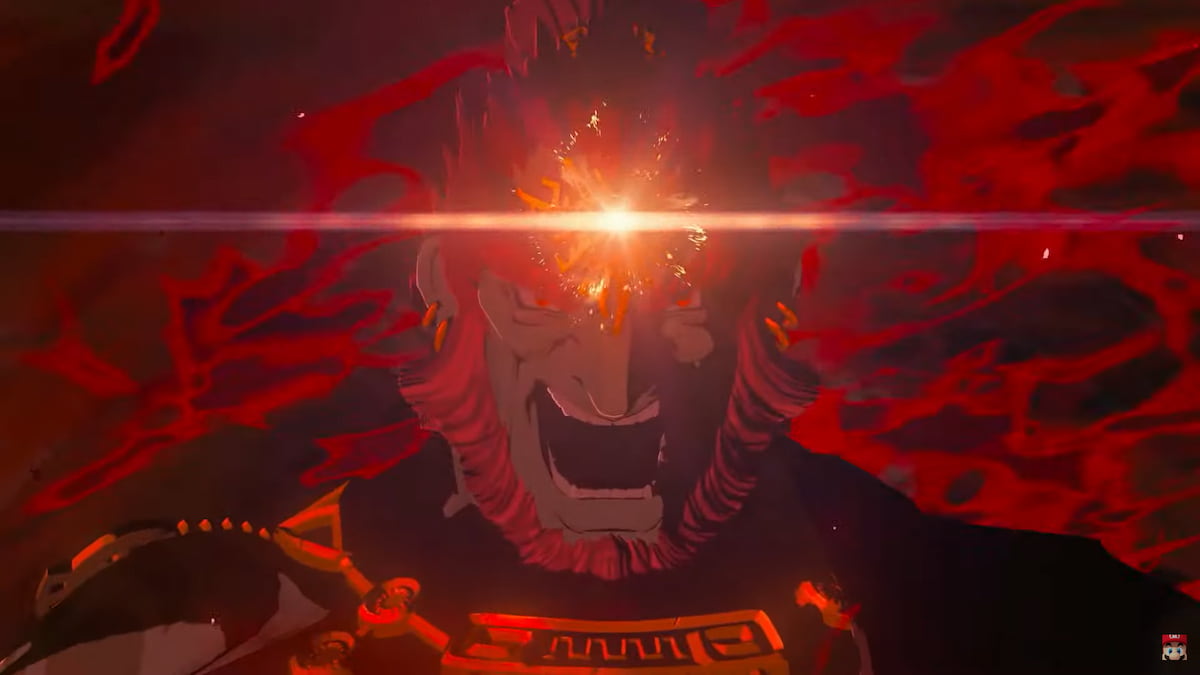 New Race/Characters
The world of Zelda is comprised of numerous races, but we seem to be getting a new race for Tears of the Kingdom. We saw glimpses of various characters that seemed new to the world and could have something to do with the Zonai or Sky Islands. We also get some Twilight Princess vibes from the design and music, which could be coincidental.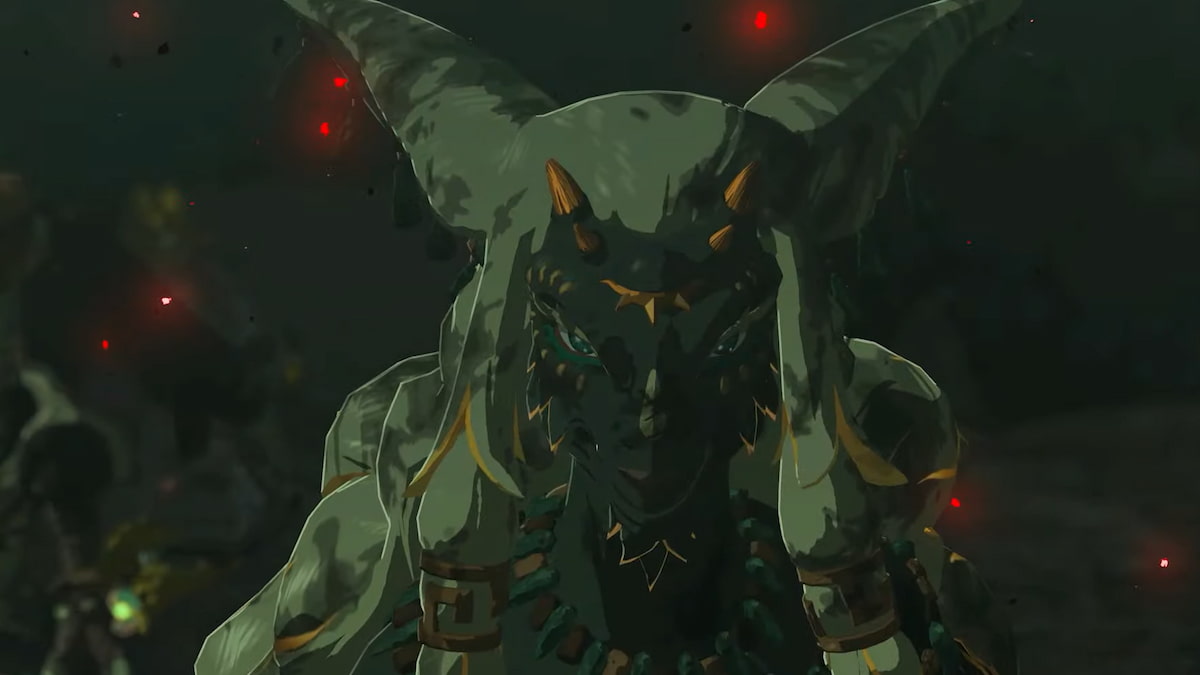 One theory is that the character below could be the incarnation of Hylia. Another could be that she is the Hilda version of Zelda for Tears of the Kingdom. She looks very similar to Zelda and seems to be using a similar power. This could be a coincidence, but we are certain she will play a major role in Tears of the Kingdom.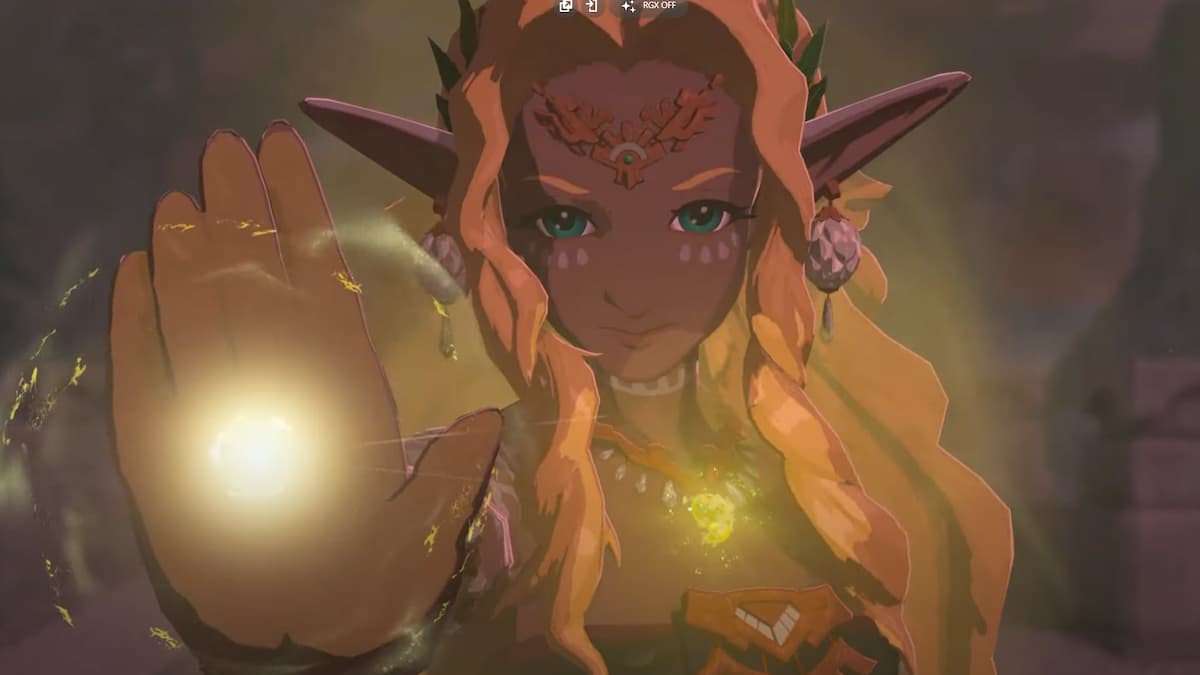 Related: Legend of Zelda Tears of the Kingdom Demonstration Breakdown and Theories
Champions Return
The Champions are back! We see Sidon, Yunobo, Riju, and what appears to be Tulin, Teba's son, assisting Link throughout the trailer. Why Teba did not show up is curious, but perhaps Tulin is trying to prove themselves. We see the Champions fighting alongside Link and even see Riju using Urbosa's lightning powers. With luck, the Champions will play a larger role in Tears of the Kingdom.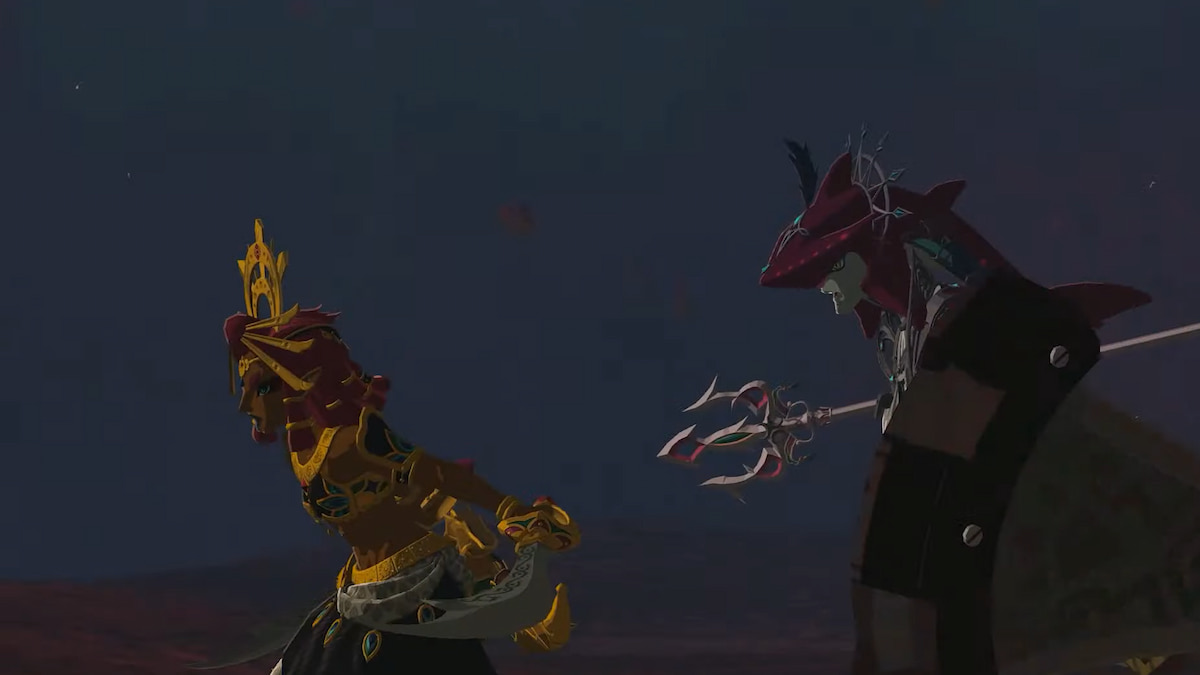 Companions
In addition to the Champions assisting Link in battle, we see what appear to be regular Hylians and Geruda helping as well. This could be something brought over from Hyrule Warriors: Age of Calamity, but it is cool to see Link finally getting some help. Whether this can be commanded or only appear in scripted battles remains to be seen.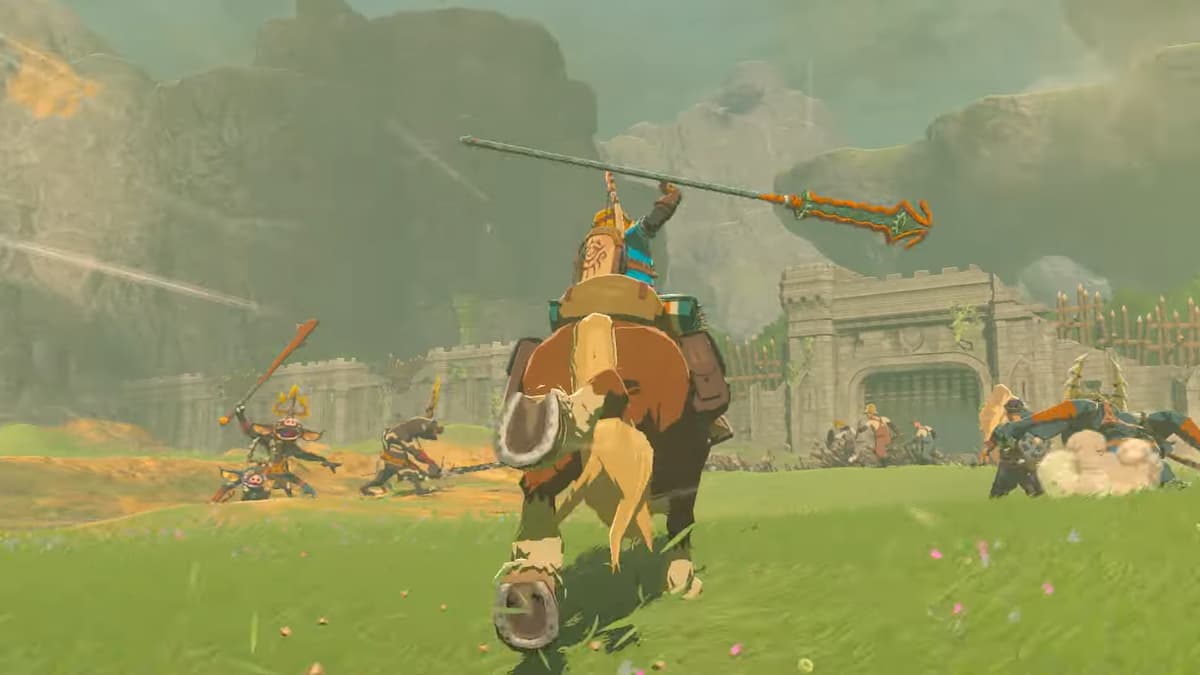 Expanded Combat
Combat looks to have been expanded and upgraded in Tears of the Kingdom. Fuse alone adds many new creations, but other new additions can be seen in this trailer. One that we are personally very excited about showed Link fighting a Construct while riding a minecart, Donkey Kong style. We also saw Hylians and champions fighting beside Link.
Vehicle combat seems to be in Tears of the Kingdom, as Link battles a mobile Bokoblin platform from his own battle tower. New weapons and tools, including a laser turret that activates when Link shoots at it, can be seen. Link can use his abilities to stop enemy attacks and launch them back at them, which is awesome. We also see enemies fighting one another instead of Link.
New Abilities
Link has many new abilities in Tears of the Kingdom, but we get a look at even more in this trailer. Link can jump into water bubbles to move to new platforms, and there seem to be more platforming elements as well.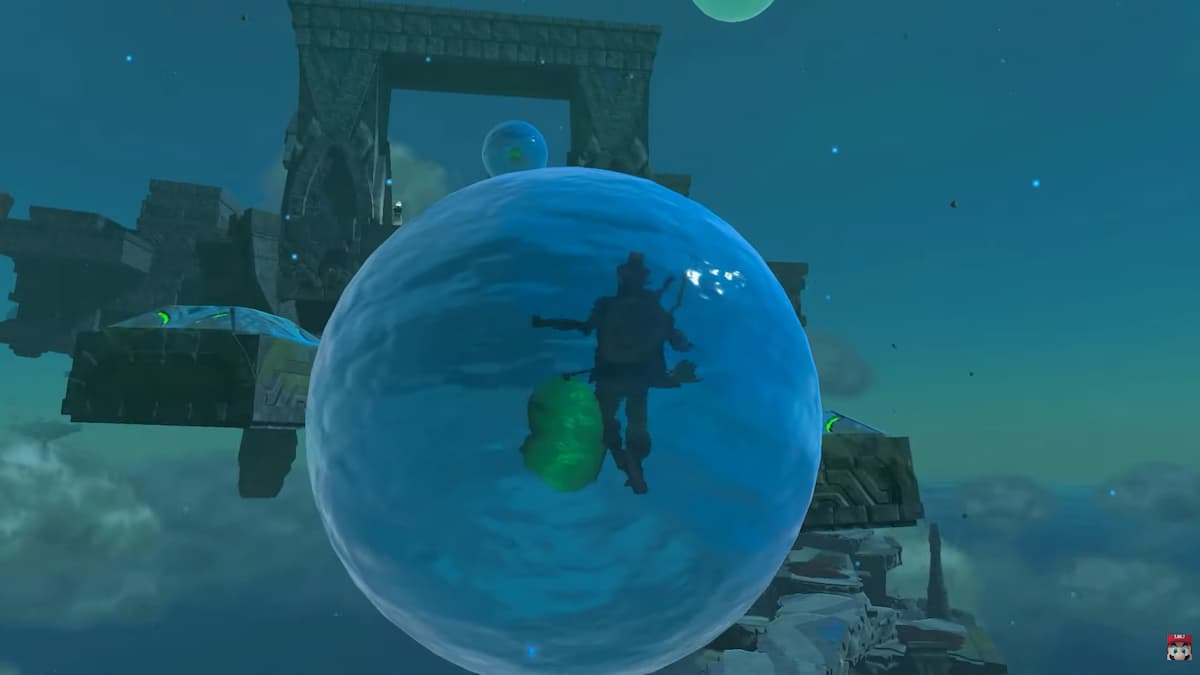 New Vehicles
Fusing is one of the major new abilities in Tears of the Kingdom, allowing Link to construct new vehicles. We've seen a few, but Nintendo has shown what may be Link's greatest creation in a moving attack tower. This looks to be used in vehicle-to-vehicle combat against the enemies of Hyrule.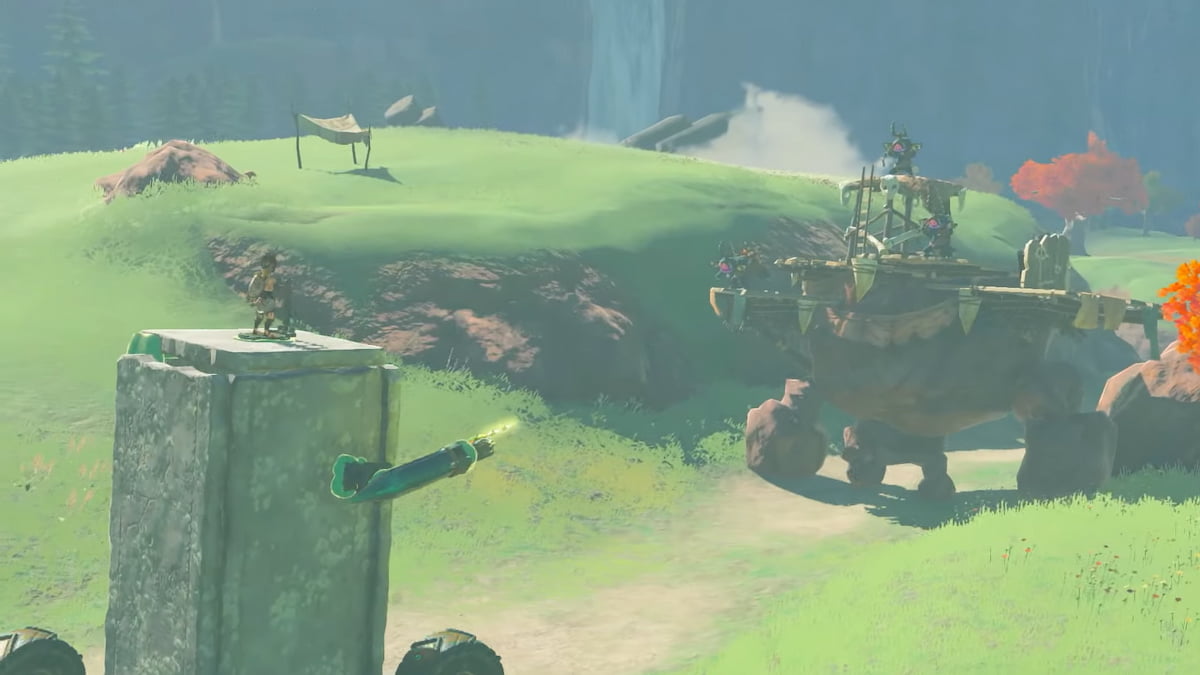 We also see a jetpack rocket, but it is unclear if Link can find this or must make it using Fuse. We also see a massive skyship, but we don't know if Link can pilot this or if it belongs to his enemies. Finally, we also see Link assemble a horse-drawn cart to transport Hylians. Again, it is also unclear if this is scripted or a new vehicle you can create it at will.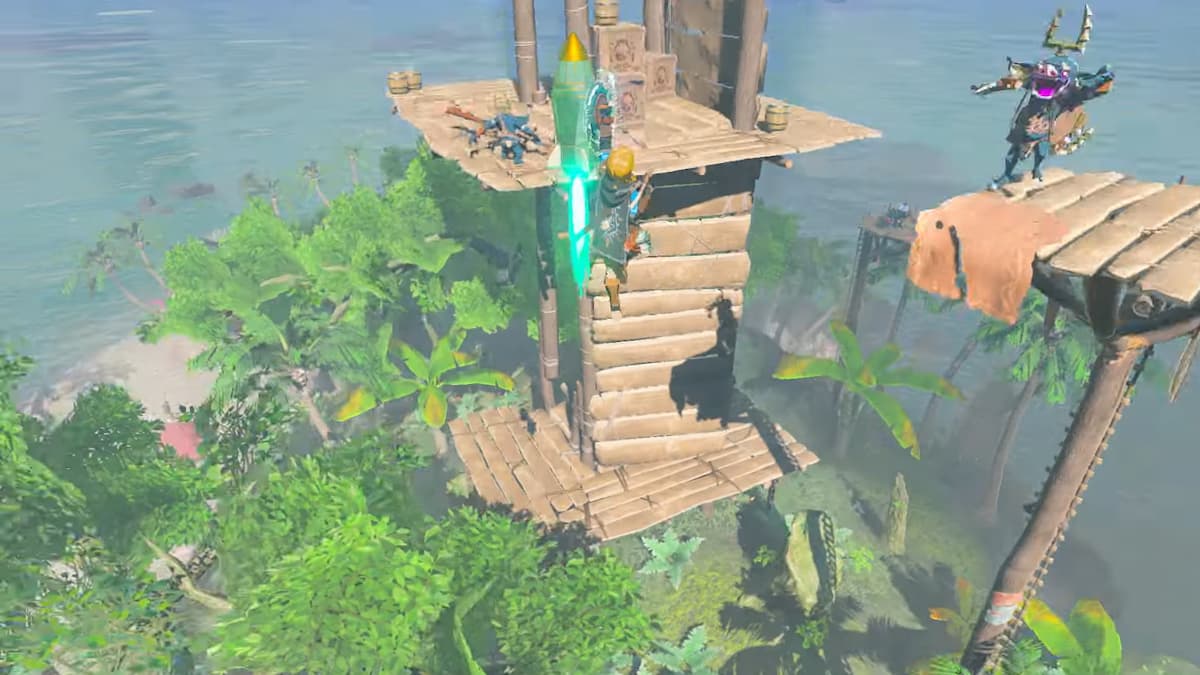 Related: Legend of Zelda Tears of the Kingdom Trailer #2 Breakdown and Theories
Amber Relics
The Amber Relics was a resource in Skyward Sword and used to upgrade Link's equipment. We see these return in Tears of the Kingdom, but we don't know their purpose yet. Zelda is seen holding one, but we thought we saw one on the sleeve of the mysterious figure talking to her.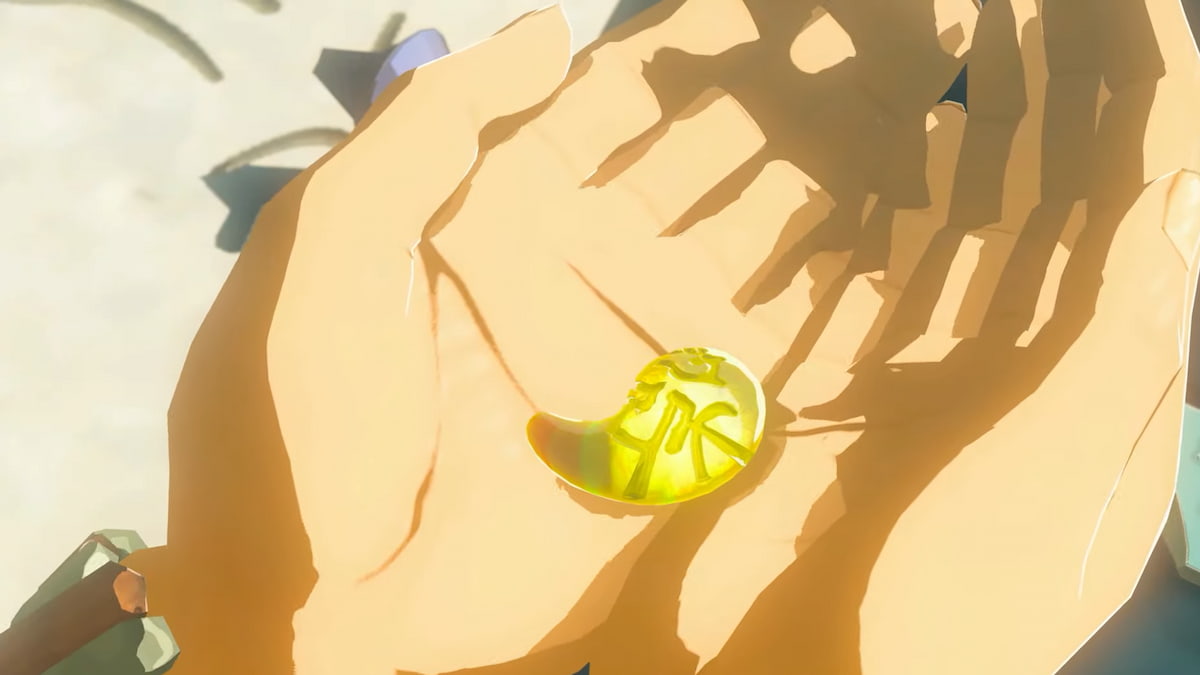 Epona Returns
Epona, Link's trusty steed and greatest horse in the world, returns triumphantly in Tears of the Kingdom. While it was almost assured that Epona would return, she gets spotlighted in this trailer. We don't know if you need the amiibo to get her like in Breath of the Wild, but with luck she will be available to all players in-game.
New Locations
We spotted several new locations in this trailer, both civilized and natural. The most stand out is the new village sporting a strong mushroom theme. We also see what looks like a war camp, which supports the companions helping Link in battle.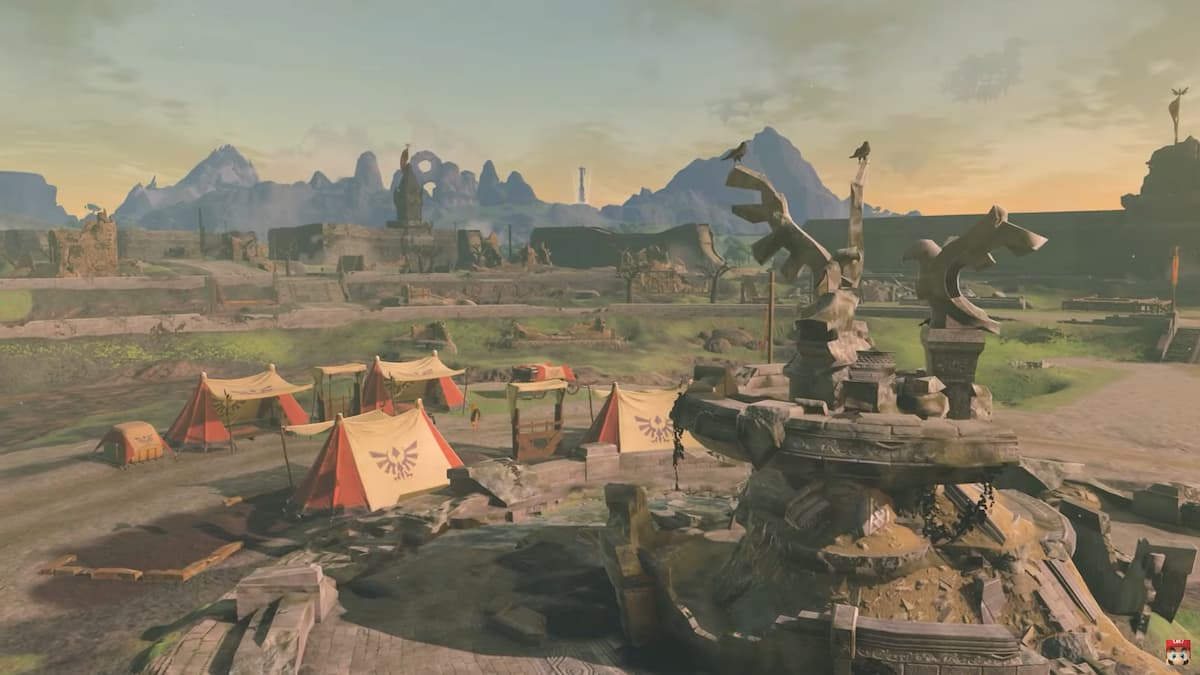 New environments include more mechanical ones, including the floating orbs that Link appears to be able to enter. These have gears Link can turn, and a laser tunnel he has to navigate. This also showed off a new flying suit Link can wear. We also see what appears to be an interior to Death Mountain based on the lava and Link's suit and the inside of Hyrule Castle.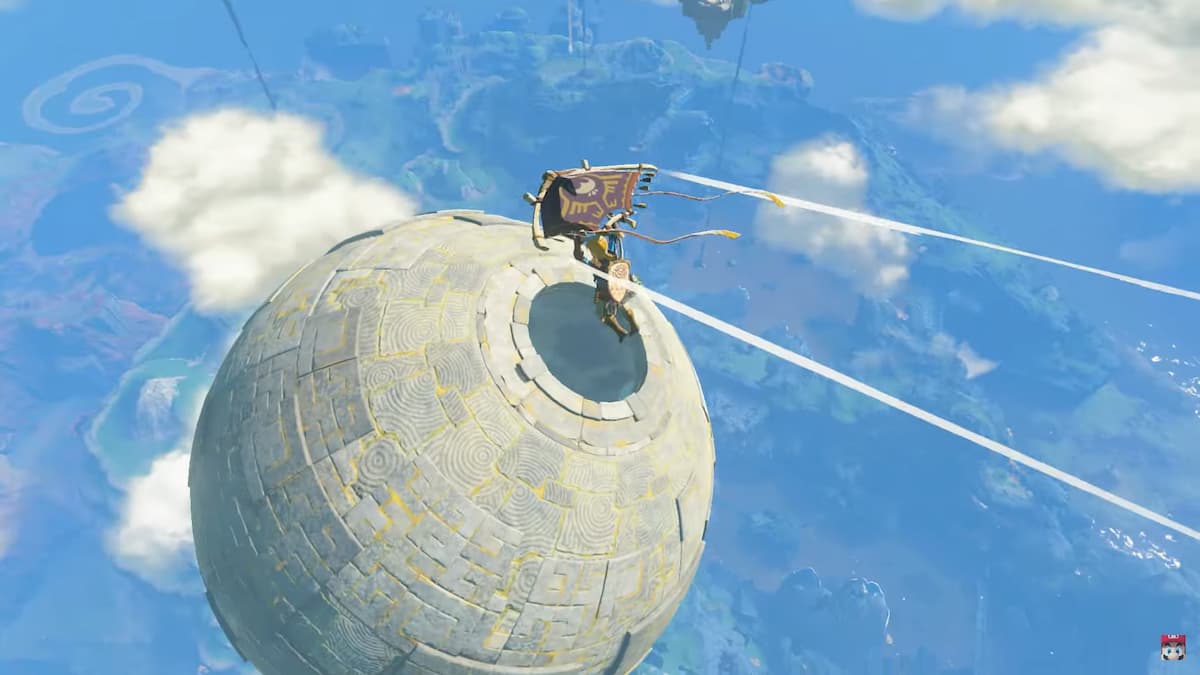 New Enemies
We also saw several new enemies introduced in this trailer. This included a new type of Octorok that can fire explosive projectiles and an enemy that can turn into a ball and rush Link down while on fire. A new Talus was spotted acting as a mobile platform for the Bokoblins in vehicular combat.
Some notable enemies including a giant three-headed hydra dragon and a massive serpent monster. We also saw a mechanical-looking golem coming out of a wall, but it is unclear if this is an enemy at this point.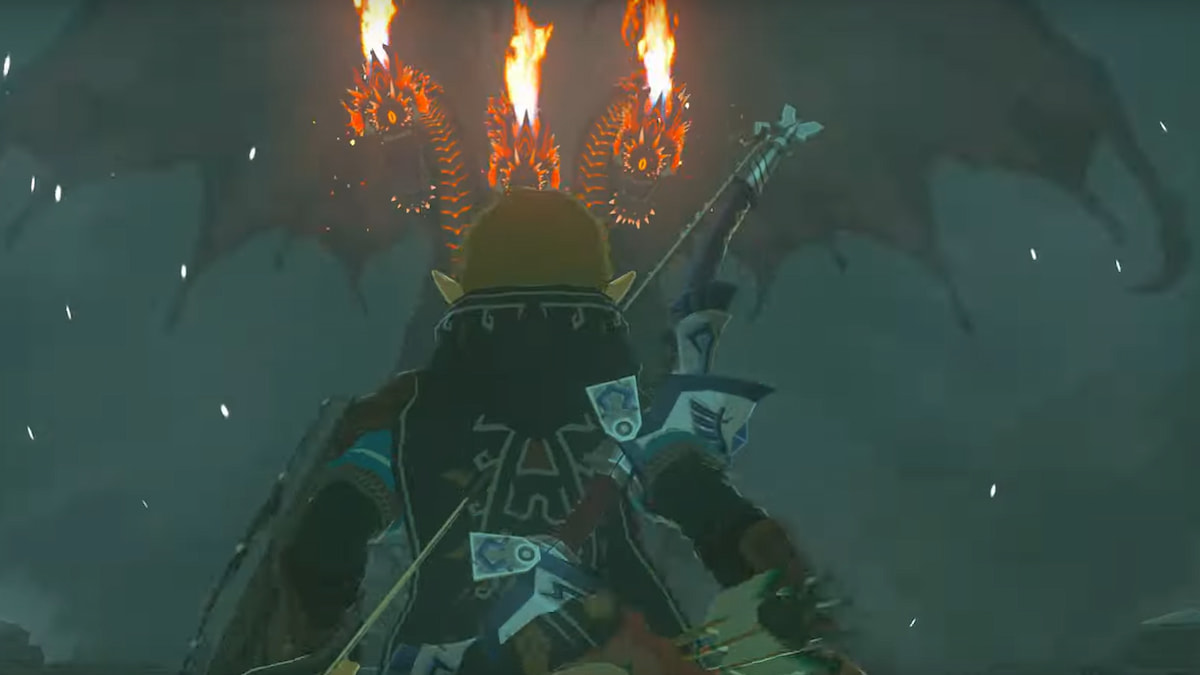 For more information on The Legend of Zelda, check out How to Get the Zelda Tears of the Kingdom Pro Controller and Does Zelda Tears of the Kingdom take place in the same world as Breath of the Wild? on Pro Game Guides.