The Legend of Zelda: Tears of the Kingdom is one of the most anticipated games of 2023. With so little known about it, fans are dying for any announcement or reveal. Thankfully, we got a lengthy reveal in a new trailer during the Nintendo Direct on February 2023 on the Nintendo YouTube channel. It also gave a look at the Collector's Edition of Tears of the Kingdom.
Overall, Tears of the Kingdom has a darker and more mechanical aesthetic. This is evident in the music and design of the new elements. Below, we have broken down the new trailer for The Legend of Zelda: Tears of the Kingdom and everything we spotted. Fair warning, this is speculation and not confirmed, as well as containing possible spoilers.
Ganondorf Speaks
At the beginning of the video, we hear a mysterious and ominous voice that sounds a lot like Matt Mercer, discussing the destruction of Hyrule. We assume this is Ganondorf returned, as we did not hear the evil Gerudo King speak in The Legend of Zelda: Breath of the Wild. If not Ganondorf, it could belong to Demise or Astor, but Ganondorf seems to be the big bad of Tears of the King. The voice narrates the trailer during a part that shows various monsters, some of which are mining underground where a dehydrated Ganondorf has been seen trapped. So it is possible that these creatures have freed Ganondorf, and he is here to take revenge.
At the 29-second mark, we see what appears to be Hyrule Castle still afflicted by the Calamity. This could mean that while Ganondorf was defeated in Breath of the Wild, he remained trapped under Hyrule Castle and is back up to his old tricks. These are destruction and enslavement to all in Hyrule. The Blood Moon also appears to return, perhaps even more dangerous than ever before.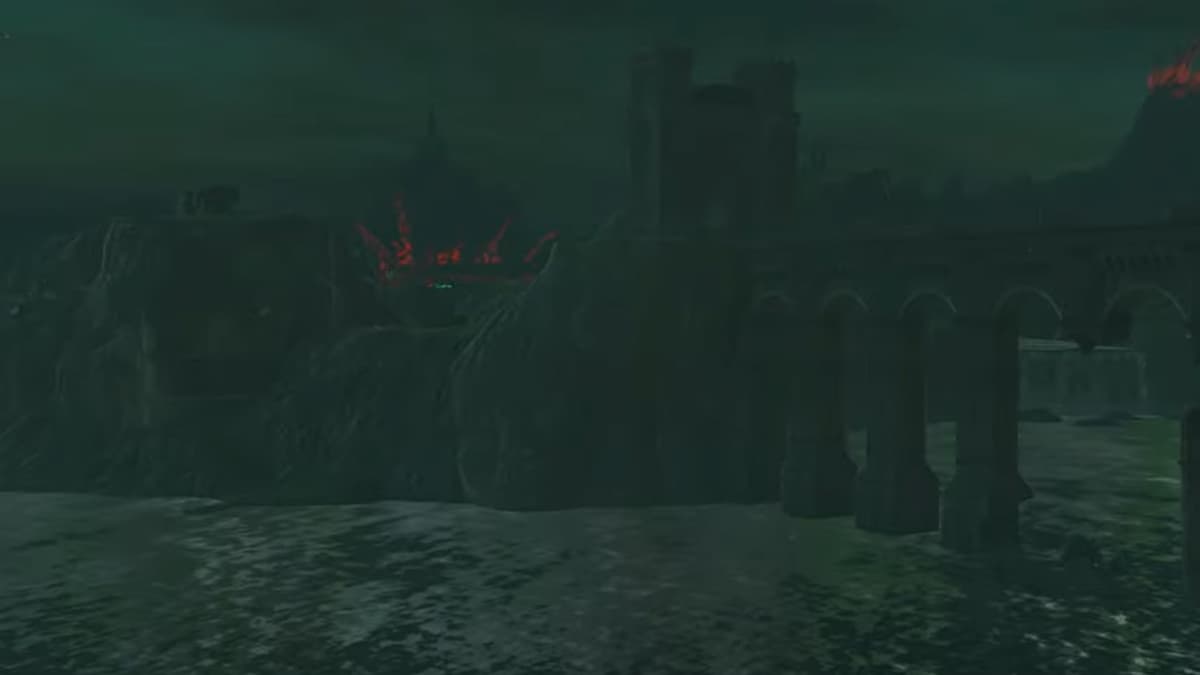 Enemies
We see many returning enemies, including Bokoblin, Lizalfos, Moblins, and Hinox. But more exciting is the glimpse at the new enemies we received. What stood out was a new flying enemy that seemed capable of carrying other enemies. We also saw a new Talos and Hinox variant, the former featuring a glowing blue crystal and the latter seeming like a smaller version of the Hinox. Lastly, there was also a new stone enemy that may be a different version of a Talos or its own thing, but most exciting is the return of the ReDeads.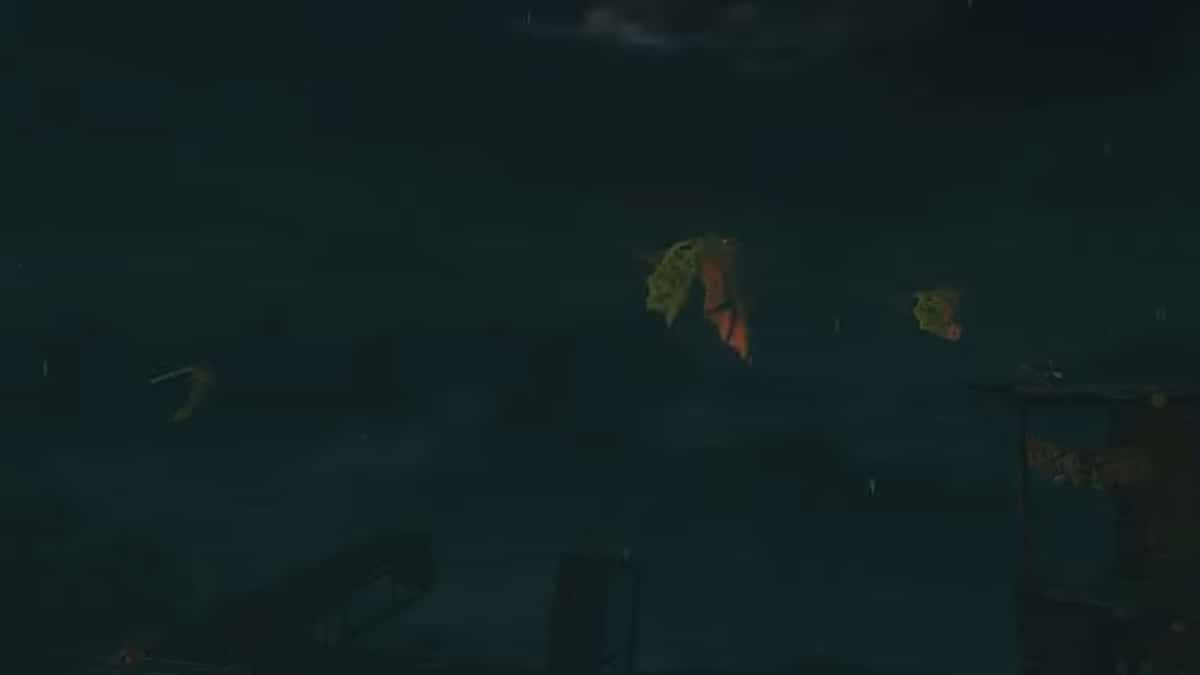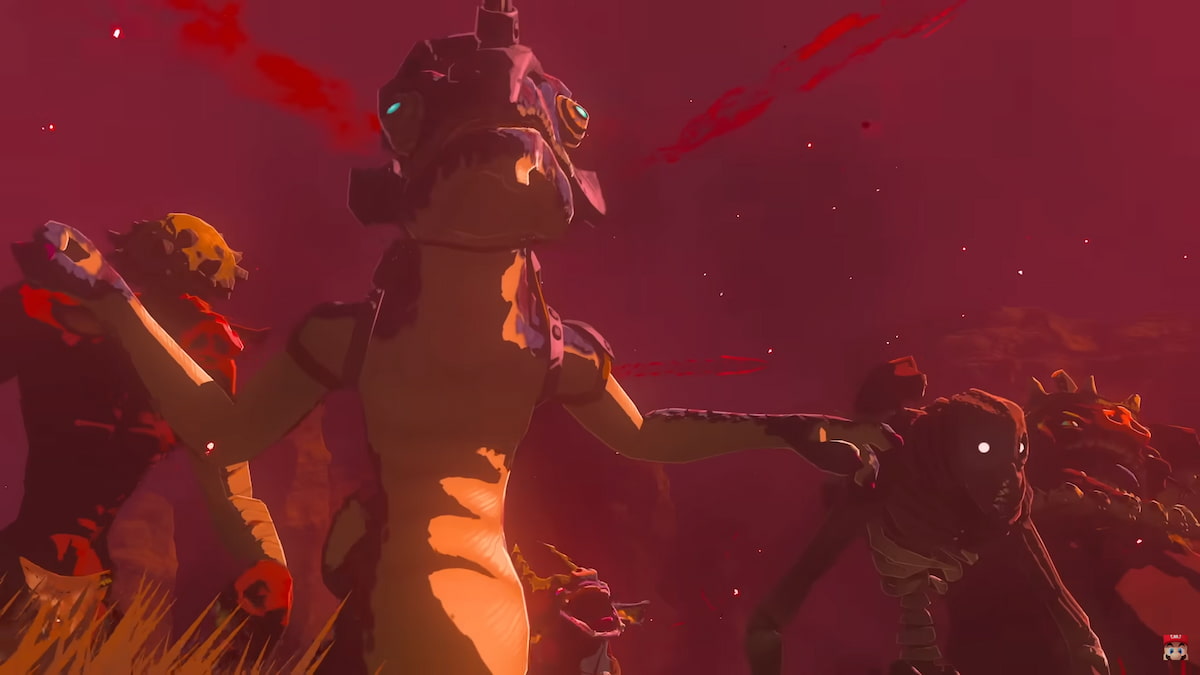 We also saw what appeared to be mechanical snake-like appendages close to the legs of Guardians. These could be a new enemy deceiving Link and hiding under the Tower activation circles. They could also be a trap, similar to how Mimics copy treasure chests in Dungeons & Dragons. Finally, a three-headed hydra with burning heads may be a variant of the Staldra from Skyward Sword.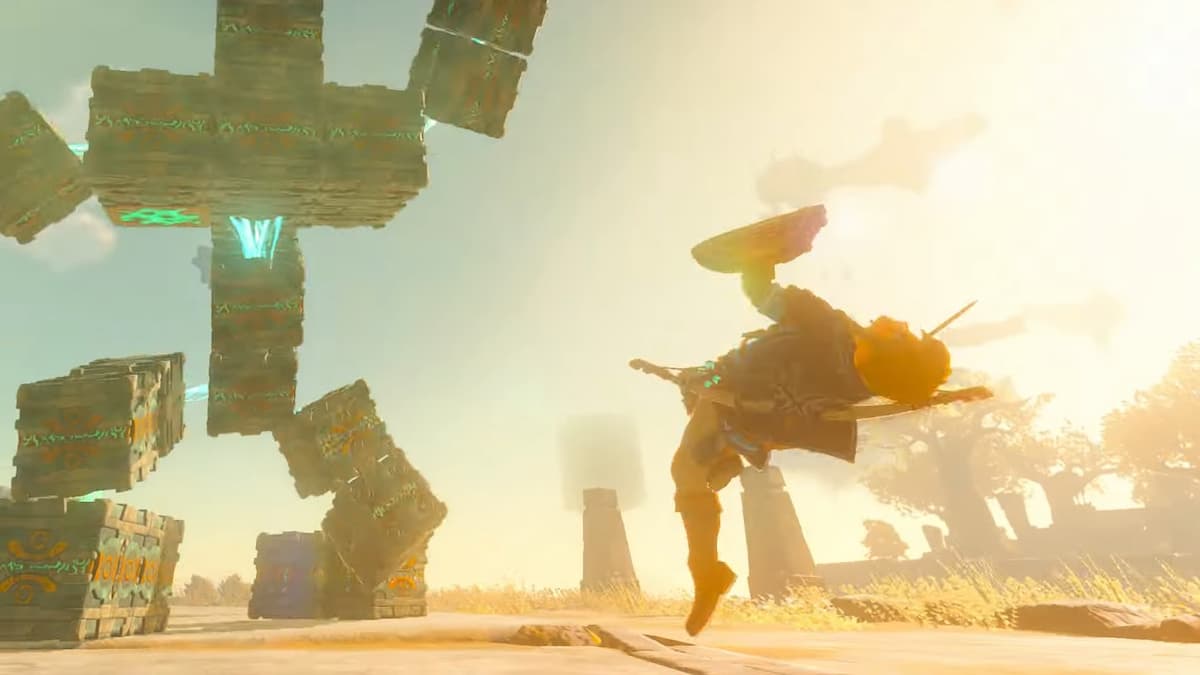 Related: Online features confirmed in Zelda: Tears of the Kingdom advertisement
New Mounts/Vehicles
Normally Links a horse, and you're a criminal if you don't use Epona, but there appear to be new mechanical mounts like the Master Cycle Zero. This includes what appeared to be a car, a hot air balloon, a hoverboard, and the ability to grind on rails. The car notably has Zonai designs, and another thing we noticed was that many of the new Rune Abilities and mounts have the same green energy, possibly tying them together.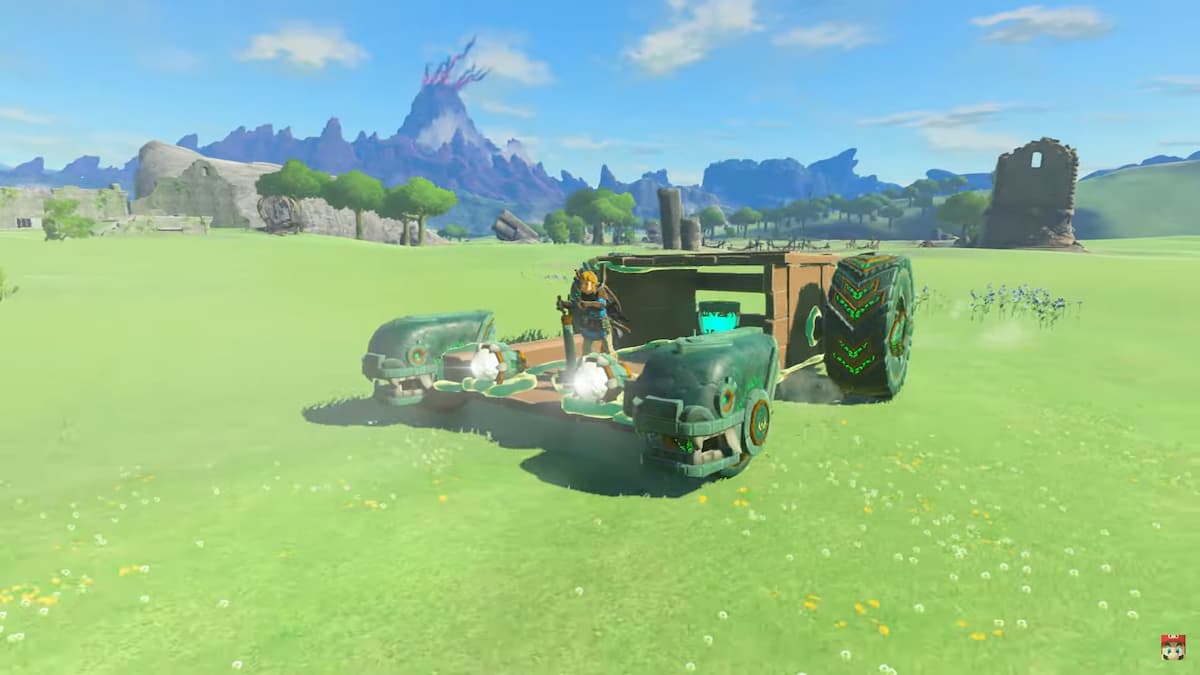 New Rune Abilities
We also spotted what appeared to be a few new Rune abilities. It is unknown if the Sheikah Slate returns, as we did not spot it on Link's belt, and these abilities seem to originate from Link's new arm, but these abilities seem to function similarly. We know Link can travel through floors, but we noticed some new abilities. We saw Link being able to manipulate and turn a large object and pull out a wheel from within the water. It's possible that Link must construct vehicles that may serve special purposes, like transporting things with the car.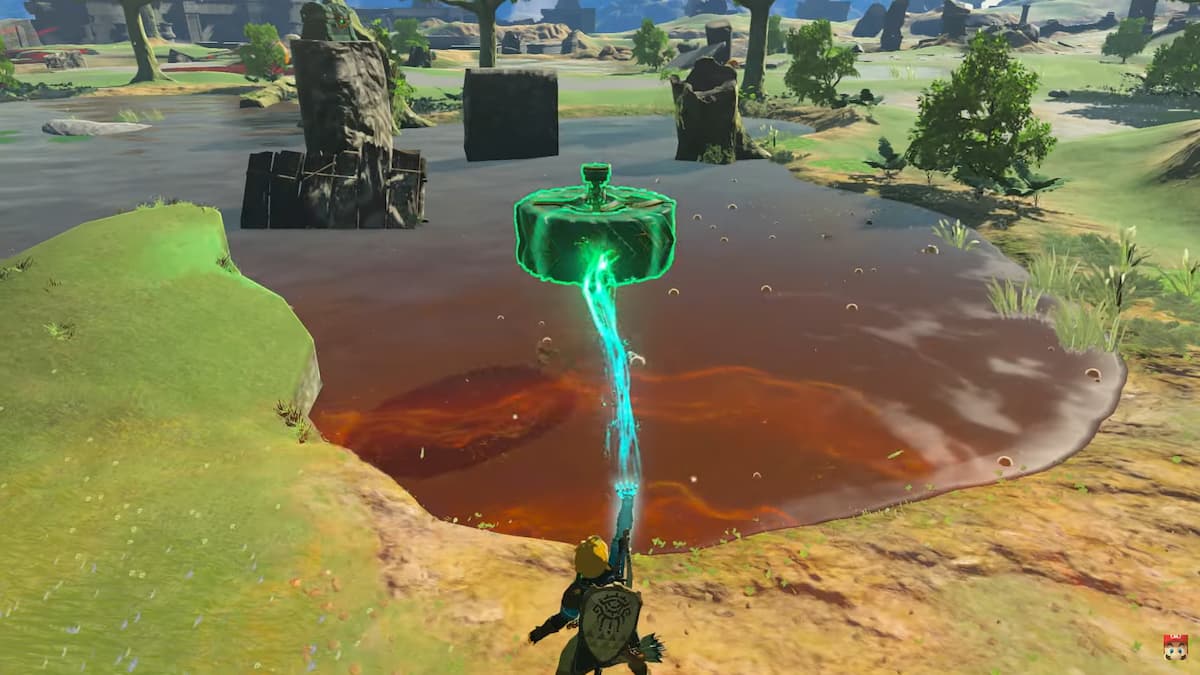 New Weapons
Link is also sporting a new arsenal of weapons. We spotted some notable additions throughout the trailer, including a large glowing rod that seems to throw explosive bombs. We also spotted a potential new arrow type that can seek out enemies and strike them even if you miss them. Link also has a new tool on his belt, but it remains to be seen what this is. Finally, we also noticed new armor and a new shield, so we expect new cosmetics for Link.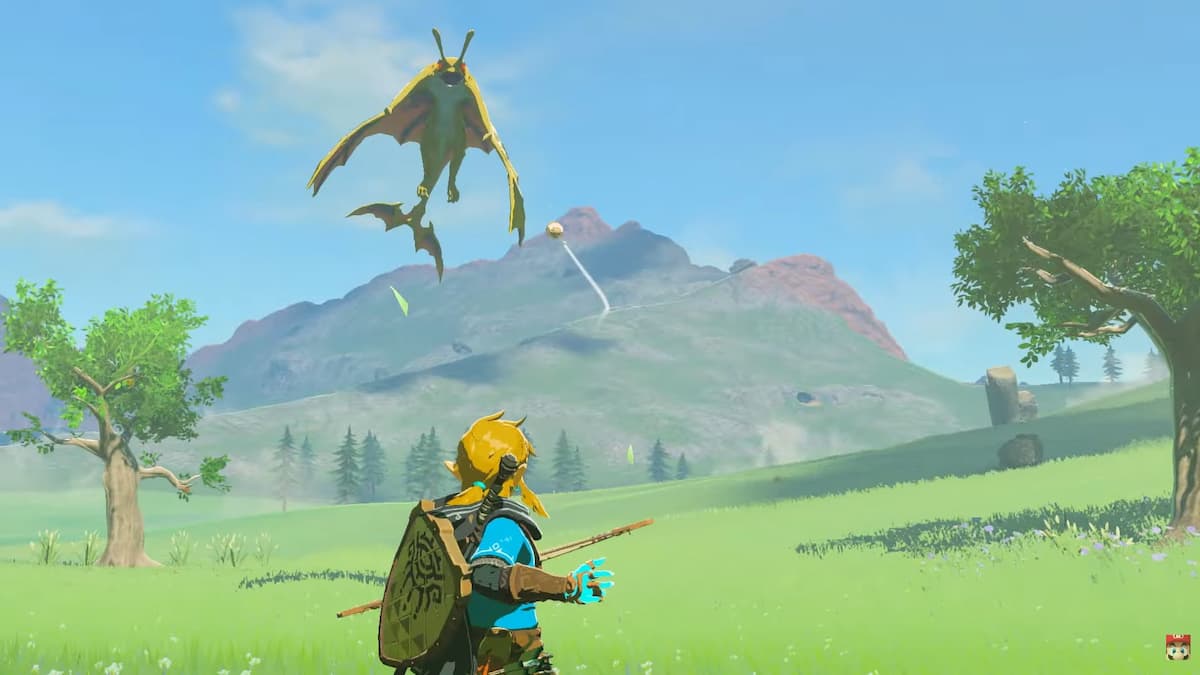 Related: Zelda Tears of the Kingdom OLED Switch Edition has leaked
Zelda Death
While Zelda is frequently captured or trapped in The Legend of Zelda, Nintendo may have taken this a step further. This new trailer has some evidence for this, particularly in a few shots. The first time we see Zelda in the trailer, she is bathed in golden light and seen pulling Link up with his new mechanical arm. The second shot is of her falling into a pit with Link reaching out to save her. During this, she narrates, asking for power (we assume Hylia) to give Link strength. It could be a final prayer as she dies.
This is also supported by what appears to be Link adjusting to this new mechanical arm after suffering some major damage. The most likely reason for this is that Ganondorf was awoken and released and inflicted a mortal wound on Link and/or Zelda. Zelda may have survived but used her remaining strength to save Link.
Nintendo isn't afraid to explore dark themes in The Legend of Zelda. Majora's Mask stands out and is a sequel to the Ocarina of Time. This lines up with Tears of the Kingdom being a sequel to Breath of the Wild, so a darker theme is expected. Zelda's death would perfectly captures this dark theme and adds a deeper layer to Hyrule's fate.
Other Details
The trailer was jam-packed with information and reveals. We looked more extensively at the kingdom in the sky, seeing various structures of different sizes and verticality. There was also what appeared to be some version of Nazca Lines on the ground, and these appeared to look like the Divine Beast Vah Medoh. A new landmark also shows up in the form of towers surrounded by golden light, as well as what appears to be more Nazca Lines glowing during the night. We're sure we've barely scratched the surface of what awaits players in The Legend of Zelda: Tears of the Kingdom, and while none of this is confirmed, we cannot wait to see what new features Tears of the Kingdom brings. Spotted something we missed? Let us know in the comments!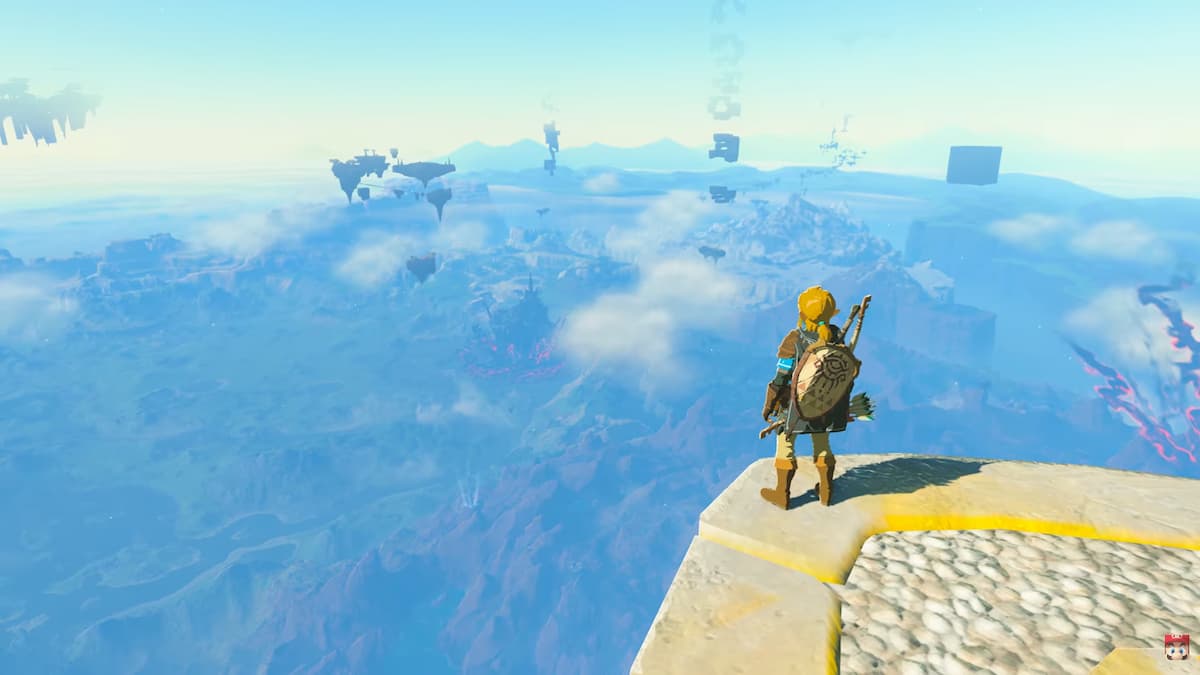 For more information on The Legend of Zelda, check out 5 Things we would like to see in Zelda: Tears of the Kingdom and Who's the cutest Zelda character? on Pro Game Guides.