Among Us is still as popular as ever, and now with the recent surplus of sales over the past few months, more updates are coming to the game. We've mentioned before how Among Us 2 has been canceled in favor of tweaking the first game rather than creating another new original title. What is being classed as an overhaul by some, the beta updates are bringing some interesting new features to the game, as well as some well-needed accessibility options.
What are these new features?
The beta is currently making its way to iOS and Android, but Steam already has it, so make sure you have opted in for beta updates from Among Us. Here is a list of what you can expect to come!
Anonymous voting
Everyone playing their cards; you can't hide who you suspect in the voting stage of the game. All cards are on the table, whether you like it or not. But what would you say if Anonymous voting was a thing? You can throw anyone under a bus with anonymous voting, and it wouldn't cause friction between partners, family, or friends. Everyone's backs are wide open for a good stabbing, especially when they have no idea who is gunning for who.
Taskbar
The Taskbar by default is set to on, but in the new update, the rules can be tweaked to only show up in meetings or never at all. By turning off the Taskbar, everyone has to remember what is going on and where. This might lead to players accidentally implicating themselves for murder. Things could get interesting!
Accessibility
With the new update comes accessibility options for colorblind players. New symbols will appear on wires, so they know which ones have to be linked. This will help out a lot of players struggling with this mini-game task.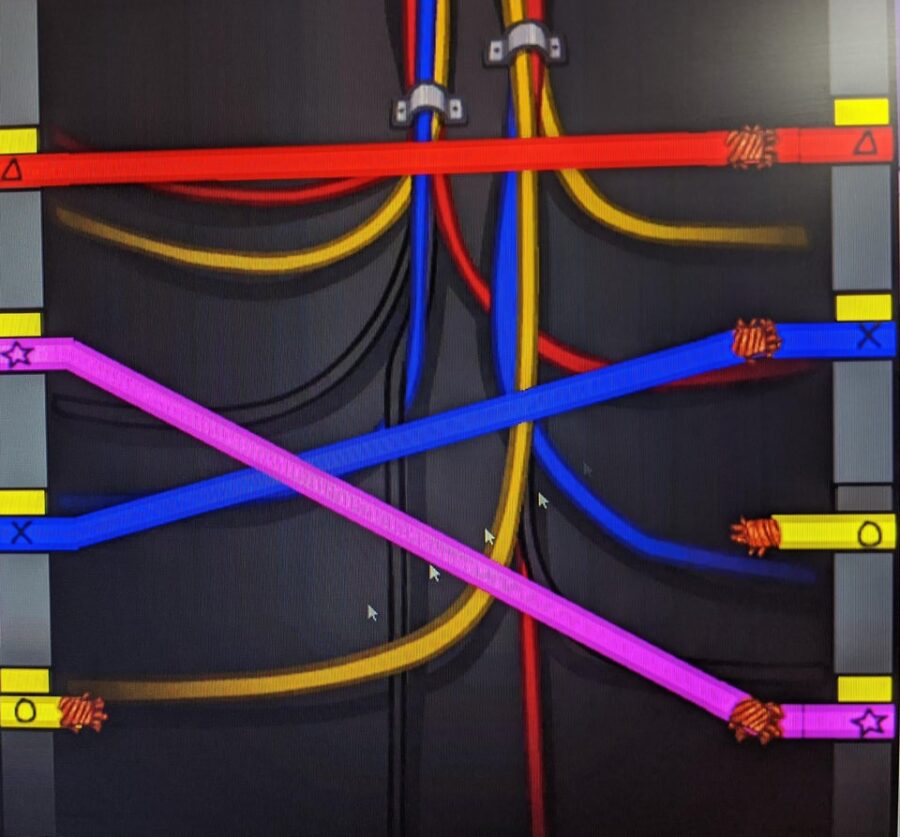 How to download the beta on Steam
For Steam users downloading the beta is pretty simple—Right-click on Among Us and select Properties. Click the last tab in this window called Betas, then click on the dropdown bar and select public-beta. A message underneath will then read Successfully opted into the 'public-beta' content beta. And that's it, hit close, and the download should start!